Subscribe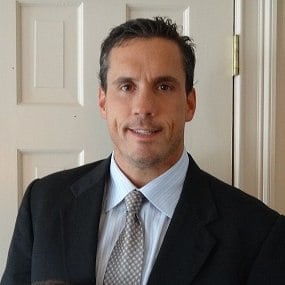 Commercial Building Contractors: 7 Things You Should Look For
A commercial building contractor is a contractor that builds, remodels and renovates commercial buildings of all types, including office spaces, retail stores, restaurants, industrial buildings, factories and warehouses. Many business owners will at some point work with a commercial contractor to construct a new building for their business, or change an existing building to fit their needs.Finding the right commercial contractor for your business renovation or building project is critical for the project's success. The right contractor must have a record of good communication and excellent customer service. It takes organization, attention to detail and a variety of other skills to ensure the project will proceed as planned.
Does My Project Require a Contractor?
Commercial contractors play a major role in commercial construction projects. In fact, commercial building contractors are typically involved in construction projects from inception to completion including design, permitting, supply purchases and building code adherence. Contractors also monitor zoning regulations to ensure that projects are legal.
---
Learn environmentally-friendly and energy efficient practices for commercial construction in Connecticut.
---
What Qualities Should You Look For in a Commercial Building Contractor?
Business owners must work closely with their commercial contractor throughout their construction project. Projects can be ongoing, extensive and complex. If the business owner and commercial contractor are not able to form a cooperative and productive business relationship, the project may fail.
As a business owner, you can start your project off right by finding the right contractor. Here are the qualities to watch for as you interview contractors and discuss your upcoming project.
1. Good Communication
A good contractor must have excellent communication skills. When discussing projects, the contractor must be able to present ideas logically and answer client questions completely. After a discussion with the contractor, the client should walk away feeling reassured and confident that the two parties understand one another. The contractor must also set communication expectations, so the client knows when and how to reach the contractor.
Overall, communication between the contractor and client should be enjoyable for both parties. Construction projects can last for months. Without easy communication, the relationship between contractor and client could break down.
2. Highly Organized
Renovation and remodeling projects are multi-level endeavors with complex timelines. Planning and coordination are critical aspects of any commercial construction project.
At the inception of the project, contractors must create detailed contracts outlining the scope and phase of work, including materials used, project deadlines, costs, locations, change order procedures, payment terms and other factors. Once the contract is signed by both parties, the contractor must have processes in place to ensure the terms of the contract are met. To do this, the contractor must be highly organized.
3. Pays Close Attention to Detail
Good contractors must pay close attention to detail. Construction projects are complicated undertakings. Small problems can become big problems over time, if they're not fixed at the outset. To provide the best product and best customer service possible, commercial building contractors must ensure quality at all steps of the project. Plans must be detailed and must be followed to the letter.
4. Exceptional Customer Service
Good customer service prevents miscommunications and helps keep projects running smoothly. Contractors must be easy to reach, quick to respond, polite, courteous and accurate when answering questions or inquiries from the client. To do this, the contractor must have an excellent customer service plan already in place when the contract is signed.
5. Excellent Client Testimonials
An organized and successful contractor will have an extensive list of client testimonials to prove that they have a track record of success. Any potential client must be able to contact that contractor's references before beginning a project. This gives the client the reassurance they need that the contractor they have selected is one that operates with integrity and produces quality workmanship.
6. Licensed and Certified
In Connecticut, contractors must be licensed through the Connecticut Department of Consumer Protection in order to legally perform commercial construction projects. Businesses that hire unlicensed contractors have no recourse through the State of Connecticut Home Improvement Act or Guaranty Fund.
The Connecticut Department of Consumer Protection provides an online search tool that enables customers to check the license before signing a contract or beginning a project. This tool can be used to ensure that the license number is valid and active.
Other certifications may also be important in individual projects, depending on the project scope and goals. Litchfield Builders has many certifications including Certified Green Professional and Energy Star Partner. These certifications enable us to perform high quality eco-friendly construction in the state of Connecticut. Green building practices saves customers money over time and encourages sustainability in the community.
In addition, Litchfield Builders carries the designation of Certified Graduate Remodeler. Contractors with a CGR designation uphold a code of ethics and are educated in the best practices for construction contractors, to ensure quality of work for clients.
7. A Fair Bid
Because construction projects are multi-level and complex, any proposal or bid for work must be detailed and comprehensive. Comparing bids becomes impossible when information is missing. Outlier bids (either low or high) could be a red flag. Low bids in particular can be an indication that a contractor is using substandard materials, hiring inexperienced labor or even deliberately leaving expenses out of the bid (only to re-introduce those expenses later in the project).
Key Questions to Ask
Asking key questions can help business owners sort through bids and select a contractor.
What is your experience with projects of this type?
Contractors should have experience completing similar projects. This experience helps the contractor to anticipate and prevent problems that could arise with the project. Inexperienced contractors or contractors with unrelated experience may not know about or be able to anticipate those problems.
Who will be on the job site throughout the project?
Many contractors work with subcontractors and employees to complete residential and commercial projects. Business owners need to know how many people will be on the job site at one time and who will be supervising as the work takes place.
What's your warranty?
Contractors should be able to back up their workmanship with a warranty or guarantee of satisfaction. This needs to be presented in writing if it is offered. The warranty or guarantee of satisfaction must be detailed and clear.
Get Started on Your Commercial Construction Project Today
Finding the right commercial contractor is crucial to the success of any commercial construction project. A poor match could result in administrative confusion, delays, unexpected expenses and ultimately a failed construction project. Taking time to find the right contractor is important.
Are you beginning a commercial construction project in the next year? Leave your comments in the box below. Litchfield Builders provides excellent customer service, produces quality workmanship and has a long track record of success as a commercial contractor. To get started with your commercial construction project, contact us today.
To find out more about commercial construction projects in Connecticut, download our free publication Sustainability & Green Building in Commercial Construction.
About Kevin Ahern
Kevin is the Co-Founder of Litchfield Builders, an award-winning, industry leader with a reputation for managing projects others shy away from. They are known for their high-quality work, customer service, and reliability and though still relatively small in size, Litchfield Builders now competes with some of the areas largest firms in both the residential and commercial arenas.