Subscribe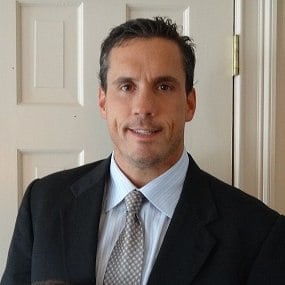 8 Commercial Renovation Trends You Can't Afford to Ignore
Technological advancements are changing the face of modern commercial construction, always for the better. Every day, new technologies are revealed with the purpose of improving efficiency, comfort and convenience. Many of these technological changes also bring about money savings for businesses and reduce the environmental impact of commercial buildings.
If you're a business owner, it's important for you to keep up with these changing times. Incorporating these advancements into your commercial building can boost productivity, improve employee retention and contribute to your brand. Here's what you need to know.
---
Learn environmentally-friendly and energy efficient practices for commercial construction in Connecticut.
---
Sustainability
Sustainability is good for the environment, good for the community and good for a business's bottom line. By integrating eco-friendly materials and environmentally friendly practices into the very construction of a building, business owners take a strong stance on sustainability. Some of the great up-and-coming sustainable building features include:
Recycled insulation. Insulation can be made from many things, including recycled jeans, newspapers and even recycled milk jugs.
Solar panels. Modern solar panels are highly efficient and can be integrated into the construction of the building, so that the very walls, windows and roof of the building are themselves solar panels.
Dual plumbing system.

The dual plumbing system separates potable and non-potable water, so that non-potable water can be used to flush toilets and water the landscaping.
These sustainable systems are excellent for large and small business, but commercial building owners should work with their contractor to ensure that the systems are used properly.
Structural Resiliency
Natural disasters have played a big role in the news in the last several years. In fact, natural disasters caused hundreds of billions of dollars in damage in the year 2017. Commercial building owners can't completely prevent these problems from occurring, but they can take strides to strengthen and fortify their buildings against these outside threats.
In Connecticut, we must fortify ourselves against hurricanes. Modern engineers and architects have devised many ways to create flood-safe buildings. For example, positioning electrical systems on upper floors out of harm's way and constructing buildings on raised foundations can help create buildings that will withstand floods and severe storms.
Natural Light
The less a building relies on artificial lighting, the better. Adding windows and skylights creates ambiance that has psychological benefits as well as physical benefits. People rely on sunlight to regulate their circadian rhythms and improve their mood. In addition, natural light reduces reliance on artificial light, which helps cut back energy usage.
Integrating natural light into commercial renovation and construction is tricky because, although it is attractive and freely available, it can also heat a room, causing discomfort. Building owners who want to integrate natural daylight into their commercial construction must choose windows that are well insulated and coated for UV protection. Working with a qualified contractor is important for ensuring that the windows have the proper coatings and features.
Smart Glass
Smart glass is a type of glass that is tinted to protect buildings from glare, heat and bright light. Smart glass can be controlled with a dial that increases or decreases the tint based on the needs of the building occupants. Tinting changes happen instantly, and can be dramatic. Smart glass can be used in building windows, but can also be used inside the building as a barrier to separate spaces. Because its opacity can be completely controlled, smart glass is sometimes used in place of standard walls.
Safe Work Stations
Safety is critical in modern commercial buildings, and ergonomics play a big role in employee safety. Buildings that are constructed for human comfort and safety are more ergonomic, better for employee health and better for overall morale. There are many ways that safety can be emphasized in building renovation and construction, including:
Non-slip flooring. Non-slip flooring prevents slips and falls, especially in parts of the building where moisture contributes to the floor's slipperiness. Non-slip flooring is especially useful in bathrooms and kitchens.
Proper lighting. Adequate lighting in naturally dark areas can prevent accidents while improving productivity.
Comfortable temperature. Proper air flow and good temperature management helps prevent employees from overheating or becoming uncomfortably cold.
Collaborative Gathering Spaces
Collaborative gathering spaces serve multiple purposes for businesses. In collaborative work spaces, employees may gather, relax, socialize and solve problems. Different spaces may have different features, with some being furnished with couches and chairs, and others being furnished with conference style tables and conferencing technology.
These spaces give employees a place where they can get creative, develop healthy professional relationships and even have fun. Sometimes collaborative spaces are open and airy, other times they're contained by four walls. Many business owners choose to install multiple work spaces to meet different needs for different circumstances.
IoT Incorporation
IoT stands for "Internet of Things." Essentially, the Internet of Things refers to the interconnectivity of the many devices that people use in their daily lives. IoT incorporation is used to increase efficiency and enhance the safety of workers. By automating tasks that might be dangerous for humans, and by networking various systems in the building, IoT incorporation helps bring commercial buildings into the modern era.
Virtual Reality in Building Design and Commercial Renovation
Virtual reality has seen a massive increase in popularity. In the last several years, it has become an essential tool in the design and renovation of commercial buildings. Many construction outfits use virtual reality equipment to help property owners explore their commercial building before it has been renovated or built.
Traditionally, plans for commercial buildings were made into illustrations to show owners how their building would look upon its completion. These drawings have not always been adequate for the owners to conceptualize their new commercial property. Virtual reality has changed everything about the design and construction process. With VR technology, business owners can explore the possibilities before committing to a final design. What if this room was bigger? What if the ceiling was taller? VR allows commercial property owners to answer these questions, and decide for themselves what's best for their business.
Get Started With Your Commercial Renovation Project
Technological changes in commercial construction have lead to many advancements in the industry. At Litchfield Builders, we help our clients design smart commercial buildings that are efficient, comfortable and attractive. Are you planning to design and construct a commercial building in the next several months? If so, then now is the time to get started. Leave your comments in the box below this post. We'd like to hear more about your commercial construction plans.
To begin your project, contact us for a free consultation. We'll get started on a quote and will talk to you about your plans. We have the expertise to help you make smart choices for your upcoming project. Download our free publication, Sustainability & Green Building in Commercial Construction, to learn more about modern advancements in commercial construction.
About Kevin Ahern
Kevin is the Co-Founder of Litchfield Builders, an award-winning, industry leader with a reputation for managing projects others shy away from. They are known for their high-quality work, customer service, and reliability and though still relatively small in size, Litchfield Builders now competes with some of the areas largest firms in both the residential and commercial arenas.