Subscribe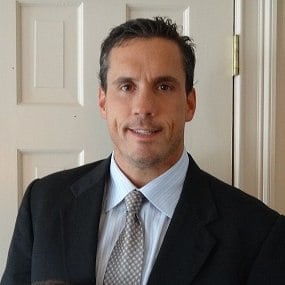 4 Questions to Gauge Your Commercial Remodeling Budget
Commercial renovations can be very costly. Gauging a budget before getting started can help business owners to decide whether or not a commercial renovation is a realistic expense. Business owners who have never undergone a commercial renovation may need help when it comes to gauging the budget and establishing goals. Knowing what needs to be accomplished and other details of the renovation can help the business owners decide what is affordable and what is out of their reach.
At Litchfield Builders, we help business owners to plan their renovations and stay within budget. Through good communication and by posing thoughtful questions, we help business owners to remodel or renovate their business. Below are the four questions we encourage business owners to ask themselves when they're trying to create a budget for their upcoming remodel.
---
Learn environmentally-friendly and energy efficient practices for commercial construction in Connecticut.
---
What Do I Want to Accomplish Through This Remodel?
Business owners must know in advance what they hope to accomplish by taking on a major construction project. There are many different things that a single commercial renovation can accomplish. Examples include:
Going Green
Improving sustainability and making eco-friendly changes can help business owners save money in their day-to-day operations. Going green can also attract clients who value green businesses. Going green usually involves replacing fixtures and appliances with ENERGY STAR certified models. Eco-friendly improvements also may include improving insulation, replacing windows and making other changes to major systems in the building.
Improve Aesthetics
Many businesses rely on the beauty of their building to attract more customers. This is especially important for restaurant and store owners. For this reason, improving aesthetics can be just as important as improving any major functional system of the building. Often, improving aesthetics involves replacing the lights or flooring material, repainting the walls and making other important changes.
Replacing dated furniture is important as well. In commercial establishments where the styles are decades old, customers may get the impression that the building is not well maintained. This can reflect poorly on the business as a whole.
Replace Old Systems
At some point or another, business owners may find it is necessary to replace the roof, HVAC system, windows or other parts of the building. As the building ages, these changes become more common. These upgrades and system repairs can help keep the building comfortable all year round, and can also protect the structural integrity of the structure.
What Type of Building Am I Remodeling?
New buildings in shell condition are often more expensive to build out than a second generation building where features like doors, finishes, ceilings and other fixtures can be re-used. When considering how much the building will cost, business owners must consider all that must be replaced in the building, and what can be re-used. For example, new buildings in shell condition cost around $40 per square foot to build out, while a second generation building may cost between $25-$30 per square foot. These costs can add up quickly for large buildings.
Business owners on a budget must work with their commercial contractor to reduce costs. In second generation buildings, contractors may need to re-use materials creatively. Old wooden planks that can no longer be used in the structure of the building may get a second life as a decoration in the finished building. Business owners can get very creative with placement of old doors and windows, to enhance the aesthetics of the interior space.
For business owners remodeling a building in shell condition, shopping around for inexpensive building materials can help keep costs down. Large spaces like open office buildings are often less expensive than commercial buildings with many rooms and small offices. Business owners can work with their contractor to ensure that their building is properly constructed to their needs.
What Grade of Materials and Finishes Will We Use?
Higher quality finishes add dollars per square foot. A business owner who chooses to use granite, marble and other types of natural stone will pay more for their countertops, floors or walls than a business owner who chooses to install less expensive materials as an alternative.
The decision to use high-end materials depends on the needs of the business. Commercial structures like discount stores, industrial sites and certain utilitarian businesses (a car wash, for example), simply have no need for high-end materials in their business. However, businesses that serve high-paying customers with high expectations are much more likely to see a need for high-end finishing materials. Restaurants that serve gourmet food, for example, have more need to impress their clients.
Business owners on a budget but who want to install the best quality products possible can meet with an experienced designer or contractor to discuss options. Often, buying materials in bulk can help contain costs. Sometimes contractors can get deals from materials suppliers to contain their costs.
Am I Accounting for Unexpected Costs?
In just about every commercial construction, unexpected costs will arise. Sometimes the business owner makes changes mid-project, leading to a price increase. Other times, unexpected costs arise because the renovation uncovers areas of the building that must be fixed, replaced or brought up to code. Sometimes these costs are incurred when the contractor encounters problems with various systems of the building, like the plumbing or electricity.
Unexpected costs can make up a big part of the commercial renovation budget. There's no way to know exactly how much a renovation will cost until it's over. Often, business owners must add 10 to 15% to the contractor's quote to offset these costs. For business owners who plan to pay for their commercial remodel with a loan, it's important to ask for the additional amount as a part of the up-front loan amount. Planning for these expenses can help ensure that the project will keep moving even when the expected total cost goes up.
Contact Litchfield Builders
Of course, the best way for business owners to gauge how much a commercial remodeling project will be is to meet with contractors who can do the job. Most business owners find it's important to get quotes from several reputable contractors before making a final decision. Working with a contractor who has a good reputation in your community can help ensure that you'll be happy with the finished product.
Are you planning a commercial remodel in the next year? What are you doing to gauge the cost of the remodel? Have you contacted contractors? At Litchfield Builders, we help business owners to plan for their upcoming remodel. If you're planning to remodel but haven't yet met with a member of our team, contact us today. We're happy to help you sort out your goals for the project and gauge the costs to ensure that you'll be able to afford the remodel.
Check out our free publication Sustainability & Green Building in Commercial Construction! We've produced a variety of online publications to help business owners decide what's right for their business.
About Kevin Ahern
Kevin is the Co-Founder of Litchfield Builders, an award-winning, industry leader with a reputation for managing projects others shy away from. They are known for their high-quality work, customer service, and reliability and though still relatively small in size, Litchfield Builders now competes with some of the areas largest firms in both the residential and commercial arenas.