Subscribe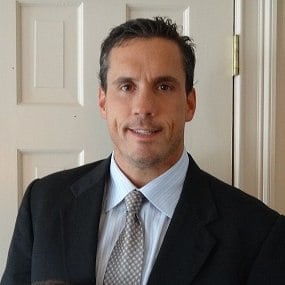 Commercial Renovations: Everything Business Owners Need to Know
Commercial remodeling can make a big impact on a business's reputation and profits. Upgrading your commercial business can help improve everything from your building's appearance to the experience of working at and visiting your place of business. Whether you own an office building or are running a commercial enterprise like a restaurant or a shop, commercial upgrades can help your business be successful.
At Litchfield Builders, we help our business clients plan and implement their business remodel. These tips will help business owners determine what they want from their remodel and what to expect from the renovation process.
---
Learn environmentally-friendly and energy efficient practices for commercial construction in Connecticut.
---
Planning the Project
Creating a solid plan for a project can help drive successful outcomes. Knowing what you want from your commercial renovation and having specific goals in mind can help you keep your project on track and can prevent your project from going over budget.
Determine Your Goals
Make a list of top priorities for your commercial renovation. Some common examples include:
Bring in more customers.
Rebrand your business.
Increase building and/or employee efficiency.
Optimize space in your commercial building.
Improve employee morale.
Once you've made a broad list of goals, write down a list of ways that your commercial renovation can accomplish this goal. For example, if your ultimate goal is to increase your building's efficiency, your list may include replacing plumbing fixtures with low flow models, sealing and upgrading the buildings' HVAC system and replacing the windows on your building.
As you meet with contractors, different contractors may make suggestions to help your renovation fulfill its goals. Remain open and flexible in the planning process, and consider all the possibilities as you decide what to do.
Prioritize Based On Goals
To get the most ROI from this project, focus on the items that will drive the most business. Making a list of your priority items and ordering them by most important to least important can help you decide which ones to go forward with and which ones don't need to be done. This is important when establishing a budget.
Compare Bids From Local Contractors In The Area
Once you know the goal of your renovation and what will be done to achieve these goals, this is when you should start meeting with contractors. Comparing bids is the best way to find a contractor who you can work well with and who can complete your project for a price that fits in your budget. While shopping for contractors, it's important to keep in mind that the lowest bid is not always the best bid. Contractors who bid too low may be cutting corners on labor or materials. While it is important to find a contractor who can work within your budget, getting the best quality of work and materials for the price is important.
When comparing bids from local contractors, it's important to look at the whole picture.
Read reviews or testimonials. Online reviews and testimonials can tell you a lot about a contractor's work ethic, communication skills, quality of work and business practices.
Portfolio. Look at each contractor's portfolio to gauge his or her style, quality of work and experience. Ideally, the contractor you pick will have experience renovating buildings of a similar style or conducting renovations of a similar type.
Interview each contractor. It's important that the contractor you choose is someone with whom you can communicate and who understands your vision. Interviewing each contractor in person can help you gauge his or her ability to communicate.
Stay Open Or Close?
Once the project has begun, there are several decisions a business owner must make regarding how to continue business as usual. The decision of whether or not to stay open or to close is one of the top concerns of most business owners undergoing a business remodel. Factors to be taken into consideration while this decision is being made includes:
How disruptive is your renovation? If your renovation will disrupt your employees' ability to perform daily duties, closing may be your only option. Flooring upgrades are an example of a type of renovation that are too disruptive for businesses to continue without closing down. By contrast, updates to the HVAC system may be less disruptive and may allow businesses to keep going.
How long will the renovation take? A renovation that will take months to finish can be very disruptive for any business. Loss of profits and the cost of sending customers to other businesses can do lasting damage. In this case, many businesses will work hard to find a way to stay open. Some owners relocate their business to a different building while complex renovations are taking place; others will simply close down during the parts of the project that are most problematic and remain open for the rest.
Either way, working with your contractor can help you determine the best way to finish a project and minimize the disruption. Share your concerns with your contractor. Timing your renovation for a slow period, performing the renovation at night or on weekends or changing your project to eliminate the most disruptive changes are all ways that your contractor can help you keep your business open during your commercial upgrade.
Commercial Renovations: Key Takeaways
Are you planning a commercial upgrade sometime in the next several months? Have you set your goals and begun to plan? If so, now is the time to start looking for a contractor. Working with an experienced commercial contractor can help you get your upgrade off the ground. Your commercial contractor can help you plan a project that will meet your needs and goals for your commercial space.
At Litchfield Builders, we help our clients to carefully plan their commercial renovations. We have over twenty years of experience working with commercial clients to plan and implement a successful remodel. To make an appointment for a bid and to discuss your goals for your commercial building, contact us today. You can also download our free guide to find out more about environmentally-friendly and energy-efficient practices for commercial construction in Connecticut.
About Kevin Ahern
Kevin is the Co-Founder of Litchfield Builders, an award-winning, industry leader with a reputation for managing projects others shy away from. They are known for their high-quality work, customer service, and reliability and though still relatively small in size, Litchfield Builders now competes with some of the areas largest firms in both the residential and commercial arenas.