Subscribe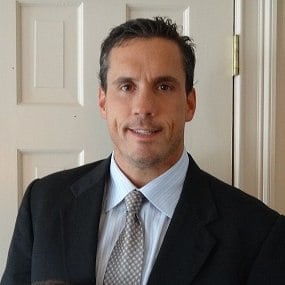 Bathroom Remodel Timeline: Everything you Need to Know
Bathroom remodels are a popular type of household renovation, but many homeowners hesitate to get a bathroom remodel done because they don't know what the process entails or how long it will take. It's true that some bathroom remodels can be a long process, but this depends on factors like the scope of the project, age of the plumbing and the size of the bathroom. Knowing how to gauge how long your bathroom remodel will take can help you decide whether or not it's time to remodel your bathroom.
At Litchfield Builders, we work with clients to ensure that they understand their bathroom remodel timeline and the many factors that influence how long a remodel will take. In homes with only one bathroom, we work with homeowners to ensure that they have access to their bathroom when needed.
---
Free Ebook: How to Choose a Professional Home Remodeling Contractor
---
3 Phases of a Bathroom Remodel Timeline
In general, a bathroom remodel will happen in 3 distinct phases, and each phase has a separate timeline. Even though the phases of bathroom remodels can vary, all bathroom remodels have these three phases. A good contractor will keep the homeowner informed at each step of the process so that the homeowner can make plans and anticipate when they will have access to their bathroom.
Phase 1: Design and Planning (1-3 weeks)
This phase occurs just after the homeowner has decided to remodel the bathroom and has hired a contractor. During the design and planning phases, the homeowner will share pictures and ideas with the contractor so the contractor can draw up plans. Many homeowners think about their bathroom remodel for weeks before deciding to go through with the process, so it's typical for homeowners to go into the first phase with an idea of what they want in their bathroom remodel. These ideas are solidified during this planning stage.
When plans are firm, the homeowner or contractor will order parts and materials. Customized materials like hand-made millwork, custom cabinetry and customized storage may take longer to purchase and deliver. Adding customized materials can add anywhere from 1-4 weeks to this first phase, because customized materials can take time to design and create.
Phase 2: Construction (2-4 weeks)
The construction process for a typical bathroom remodel will typically be completed within a month, if not a couple weeks. The first part of the construction process is the demolition. Often, demolition will take 1-2 days, but depending on what needs to be removed and where the bathroom is located in the house, this can take longer. For example, demolition on a 2nd story bathroom with a heavy cast iron bathtub can take longer than 2 days, if the cast iron bathtub is being removed.
After that, roughing in electrical and plumbing can take 2-4 days. Insulating, hanging drywall and painting after roughing in plumbing and electrical can take another 3-4 days. Addition of cabinetry, flooring and tile and fixtures can take a little over a week. Taking into account weekends, this can lead the construction process to take around 2 - 3 weeks total.
Delays and Change Orders
Sometimes projects are delayed by a few days. This often happens when contractors run into problems like water damage and leaking pipes that must be fixed before the project can move forward.
In addition, construction projects are also affected by change orders. A change order is a change made to the design midway through the remodeling project. Sometimes change orders occur when the homeowner decides to use a different material or a different fixture than originally planned. Other times, change orders occur because something originally unknown to the homeowner (like water damage) has caused the project to change course.
Change orders can delay projects by days, depending on the cause. Homeowners who are very concerned about their remodel project timeline and who would like to stick to their timeline if at all possible must work closely with their contractor to communicate the importance of the timeline. This way, the contractor and homeowner can work together to prevent problems.
Phase 3: Final Touches (1-3 days)
Phase 3 is part of the remodel that includes the finishing touches and the final walk through. During this time, the contractor, homeowner and inspector perform examinations of the work to ensure that it has been done properly.
Some homeowners who want to stay inside a budget may choose to do certain aspects of the remodel themselves. Some of the final touches like painting, wall tiles and addition of certain fixtures, can easily be done by homeowners. These finishing touches are done after this final phase, when the contractor has already finished his or her work.
Work With Your Contractor
The bathroom is a very important part of the house, so many homeowners are very concerned about the timeline for their home remodeling project. Working closely with the contractor and maintaining an open channel of communication can help ensure that the project will be finished on time and to the homeowner's specifications.
In homes with only one bathroom, it's important to find out from the beginning of the project if there will be times when the bathroom is unusable, and if so, when? This helps homeowners to make plans to ensure that the remodel goes as smoothly as possible.
Contact Litchfield Builders to Get Started On Your Bathroom Remodel
Are you planning a bathroom remodel? Leave your comments and questions below. Most bathroom remodels do not happen overnight. Knowing the timeline for your bathroom remodel can help you make your upcoming bathroom remodel work for your household. Maintaining good communication with your contractor will help you anticipate the length of the project and details of the work to be done in your bathroom.
At Litchfield Builders, we work with homeowners to ensure that they know all the steps of the home remodel process as it's taking place. Our extensive and thorough planning procedure helps us to anticipate problems and resolve them before they occur, which can help keep your bathroom remodel on track.
Want more information about your upcoming bathroom remodel? Take a look at our free guide, How to Choose a Professional Home Remodeling Contractor. Now that you have the timeline and understand how long a bathroom remodel might take, our free guide can help you find a contractor and get started today. To make an appointment for a free consultation, contact us today.
About Kevin Ahern
Kevin is the Co-Founder of Litchfield Builders, an award-winning, industry leader with a reputation for managing projects others shy away from. They are known for their high-quality work, customer service, and reliability and though still relatively small in size, Litchfield Builders now competes with some of the areas largest firms in both the residential and commercial arenas.