Subscribe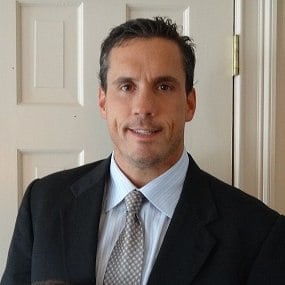 7 Elements You Should Include in Your Master Bathroom Remodel
Your master bathroom is your sanctuary from the world--or at least, it should be. If you feel that your master bathroom is lacking, the following remodeling tips will help you turn it into a more pleasant and functional environment.
Double Sink
A double sink installation allows you to use your master bathroom at the same time as your partner. No longer will you need to stop your conversations while someone steps into the bathroom to do makeup or shave. Now you can keep talking while you stand side by side at the mirror over your expansive vanity.
Low Flow Fixtures
Low flow fixtures help reduce your home's water usage and carbon footprint. Making your bathroom more eco-friendly will help you save money on your utility bills and make your home more attractive to buyers, if you plan to sell in a few years.
Customized Storage
Nothing detracts from the beauty of a bathroom like clutter. Install customized storage in your master bath to help ensure that your home's towels, hair care products, cleaning products and knick knacks all have a proper place. If your bathroom is somewhat small, talk to your contractor about getting narrow custom-built storage cabinets that will fit in your bathroom's smaller spaces.
Zero Threshold Shower
Showers that have no threshold aren't just sleek and attractive--they're also practical. For older homeowners, zero threshold showers are good for aging in place, and with fewer ledges to trap dirt and mildew, zero threshold showers are also easy to clean. Work with your contractor to ensure that the water will drain properly from your shower to avoid a sloppy mess in your bathroom.
Shower Seat and Shampoo Niches
A shower seat enables shower users to sit down for shaving, washing and other bathing activities. While moveable shower seats can be bought separately, integrating a shower seat into your shower surround will ensure sturdiness. Remember to include plenty of shampoo shelves in your surround as well, as this can help keep your shower space tidy and attractive.
Extra Towel Bars
You can never have too many towel bars. Find ways to integrate additional shower bars into your bathroom design to help ensure you'll always have a place to hang your hand towels, bath towels and other items. If you're out of wall space, look for a way to integrate a towel bar into your custom cabinets or shower door.
Smart Lighting
The best bathroom designs have many light sources for different purposes. Using many different types of lights to illuminate your bathroom will keep away shadows and help ensure that your bathroom always looks its best. Use a combination of recessed lights, pendant lights, vanity lights and natural light to keep your bathroom well lit.
Contact Litchfield Builders
At Litchfield Builders, we help homeowners create the master bathroom of their dreams. With over 25 years in the business, we have the practical experience it takes to make your master bathroom stylish, attractive and functional. Contact us to get a quote today.

About Kevin Ahern
Kevin is the Co-Founder of Litchfield Builders, an award-winning, industry leader with a reputation for managing projects others shy away from. They are known for their high-quality work, customer service, and reliability and though still relatively small in size, Litchfield Builders now competes with some of the areas largest firms in both the residential and commercial arenas.