Subscribe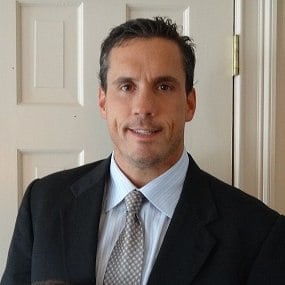 The Best Wood Options for an Outdoor Deck
So you want to build a deck. You've got a lot of choices to make before your deck can become a reality, and one of the most important decisions is: which type of wood to use?
The durability and appearance of your deck is strongly affected by the materials you choose. Knowing the difference between decking types can help you decide which one is right for you.
At Litchfield Builders, we pay close attention to the different materials that people prefer, and we're happy to answer homeowner questions about wood and materials. If you're thinking about installing a deck in your backyard sometime soon, we can help. Read on to find out more about wood types, or download our free guide: How to Choose a Professional Home Remodeling Contractor.
Common Types of Outdoor Decking
When it comes to outdoor decking, consumers have a range of choices. Decking varies in price, appearance, durability, and in maintenance needs.
Composite Decking
Made from wood pulp and recycled plastic, composite decking is rapidly becoming the go-to product for new deck installations. Why do homeowners like composite decking so much?
Durability. Composite decking lasts much longer than standard wood decks, because it never rots.
Maintenance. Unlike wood, which must be re-finished and re-sealed periodically, the only maintenance composite decking requires is the occasional power washing.
Appearance. Some of the best composite decking looks so much like real wood that it's difficult to tell the difference.
Flexibility. Composite decking can come in any color, texture and even any shape, as it can be bent into shapes that are very difficult to find in natural wood.
Composite decking ranges in price from $2 per linear foot to $6 per linear foot. The cheapest types of composite decking can stain easily, and may also sag. However, middle-range and high-end composite decking is attractive, durable and worth the money.
Redwood
Redwood decking is known for its straight grain and natural resistance to pests. With proper maintenance, redwood can last for several decades. Many homeowners like the warmth of redwood, but this product is only recommended for homeowners who are able to keep up with maintenance. Redwood, like other forms of decking, should be refinished every few years in order to maintain its structural integrity.
Ipe
Ipe is a straight, dense grained-wood with a naturally dark color, similar to walnut. Like redwood, ipe is more pest-resistant than many other types of wood decking. It must also be refinished periodically or it will not last. With proper maintenance, ipe can last for decades.
Other Decking Options
If the options already mentioned don't appeal to you, then you might be happier with one of these options.
Pressure Treated Lumber
At $0.75 per linear foot, pressure treated lumber is by far the most affordable decking material available to homeowners. Although it's not the most attractive form of decking, it's treated with chemicals to help it out-last other forms of wood. Pressure treated lumber requires some periodic maintenance, just like other wood.
Red Cedar
Red cedar is pest-resistant and relatively rot resistant. For this reason, cedar is commonly used in garden boxes and outdoor landscaping. Red cedar looks very similar to redwood, so homeowners who like red cedar are often attracted to redwood as well.
Alternative Materials
Composite decking isn't the only wood-alternative material to be developed in the last few years. If you're not impressed with the composite decking options available, check out decking made from materials like aluminum, vinyl or plastic. Whether you're looking for something sustainable or unique, there are many options. Your contractor will likely have heard about the different options available, and should be able to answer your questions.
Which is the Best Wood for Outdoor Deck?
Seeing all the different choices, many homeowners find it difficult to select the best wood for outdoor deck. In terms of cost, ease of maintenance, durability and longevity, composite decking has an advantage over many other products.
It's not the least expensive of all the decking materials, but mid-range composite decking comes at a reasonable price and is generally capable of lasting as long as the homeowner needs.
For a homeowner seeking authentic wood for their deck, the best choice may depend on their budget and aesthetic tastes. Since each type of wood has its own coloring and grain patterns, homeowners must look at each type of wood before making a selection.
Contact a Contractor to get Started
What kind of deck are you building, and what kind of material will you be using? If you're working on this project this summer, tell us about your plans in the box below. For the last two decades, Litchfield Builders has been working with homeowners to help them plan and execute their home remodel goals.
We've worked with homeowners all over Connecticut to help them build decks, home additions and new construction homes. If you're in the market for a deck construction, work with your contractor to create a design, choose the right materials and develop a plan.
As you're thinking about which materials to use, remember that maintenance can vary a lot between composite and natural wood. If you're not prepared to refinish your deck every few years, composite is the product for you.
To get started with your deck building project, contact Litchfield Builders for a free consultation. You can also learn more about constructing a backyard deck in our free publication, How to Choose a Professional Home Remodeling Contractor.
About Kevin Ahern
Kevin is the Co-Founder of Litchfield Builders, an award-winning, industry leader with a reputation for managing projects others shy away from. They are known for their high-quality work, customer service, and reliability and though still relatively small in size, Litchfield Builders now competes with some of the areas largest firms in both the residential and commercial arenas.