Subscribe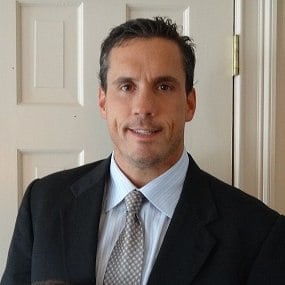 How to Create a More Energy Efficient Winter Home
Winter is coming fast! Now is the time of year when many homeowners look for ways to save money on their heating bills. There are many ways--big and small--that you can make your home more energy efficient. The following methods will help you seal your home's envelope and reduce inefficiency in your home's heating system, so you can spend less money on utility bills this winter.
Bring Insulation Up to Code
Insulation requirements have changed a lot over the years, and many older homes lack the insulation required of newer homes. Adding insulation and bringing your home up to code is one of the best ways that you can help your home retain heat through the cold winter months. In fact, you can even check to see if your home lacks appropriate insulation here on the U.S. Department of Energy's insulation calculator website.
Weatherstrip
Installing weatherstripping around your home's doorways and windows is a good way to keep out drafts and prevent warm air from leaking out of your home. In fact, the U.S. Department of Energy reports that installing weatherstripping around your home's windows can help you save as much as 10% on energy costs.
Replace Doors and Windows
In some cases, weatherstripping isn't enough to keep out drafts. Older homes with badly maintained windows and doors may need repairs or replacements in order to keep out the cold weather. If your home's doors or windows have any of these issues, it's time to look into repair or replacement:
Rotten wood on window frames and/or sash.
Interior doors being used as exterior doors.
Doors or windows don't fit properly in their frames.
Install a Programmable Thermostat
Modern thermostats can be programmed to lower the temperature at bedtime, keep the temperature low during the day and raise the temperature in the evening when the family is home from work and school.
If your home's thermostat doesn't perform these functions, you could be wasting valuable money heating your home at times when you're not there or awake. Take a look at this U.S Department of Energy website to find out how you can use a programmable thermostat to save as much as 10 or 15% on your heating and cooling bills this winter.
Find and Seal Leaks
Leaks in the air ducts, around the flashing in your roof and around the exhaust fans in your home can allow a free transfer of warm and cold air, leading to increased heating costs. Leaks can be difficult to find, and repairs to leaks can vary depending on the type and location of the leak. Have a professional look at your home to find and seal all the air leaks.
Insulate Your Hot Water Heater
Hot water heaters account for as much as 17% of the home's energy use. Insulating your hot water heater and the hot water pipes in your home can reduce the burden on your hot water heater and allow it to run less.
Looking for more ways to tighten your home's shell and make your house more efficient? Contact Litchfield Builders. We'll be happy to send a contractor your way for a consultation and quote.

About Kevin Ahern
Kevin is the Co-Founder of Litchfield Builders, an award-winning, industry leader with a reputation for managing projects others shy away from. They are known for their high-quality work, customer service, and reliability and though still relatively small in size, Litchfield Builders now competes with some of the areas largest firms in both the residential and commercial arenas.