Subscribe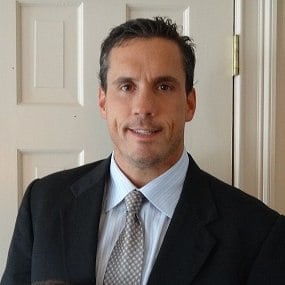 The Best Ideas for Fall Home Remodeling in Connecticut
Residential | Residential Remodeling | Seasonal | Industry Knowledge
Though the weather may be getting cooler, fall remains a popular period for residential remodeling.
In addition to weather proofing your home for those harsh winter months, fall is a great time to begin home remodeling projects that increase the value of your property or make the interior more comfortable for entertaining family and friends for the holidays.
Fall is also your last chance to update your home to take advantage of many government tax breaks for the year.
Highlighted below are some of the very best ideas for fall home remodeling in Connecticut.
Remodeling for Winter Weather
Winter weather in Connecticut can be severe; increasing energy costs and taking its toll on the exterior of your home. Fortunately, with a few fall renovations, you can prepare your home for everything Mother Nature may throw its way and increase your energy efficiency.
Windows
Replacing your old, leaky windows is one of the smallest changes you can make during a home remodel, but they also make one of the greatest impacts. Capturing heat that may have previously escaped, new windows can cut your energy costs by as much as 30% per year. In addition, this change may make you eligible for a residential energy efficiency tax credit of up to $500. This tax credit expires at the end of 2013, so this fall may be your last chance to take advantage of it.
Insulation
Since heat rises, your attic can be another source of energy inefficiency and heat loss. Like new windows, adding insulation can keep heat where it belongs -- in your living areas. The U.S. Department of Energy recommends an attic insulation factor of R-60 in Connecticut. Many older homes do not meet these updated guidelines. New or additional insulation during you fall home remodel will ensure you meet these regulations and also keep your home cooler when summer rolls around.
Doors
An easy to overlook energy waster is an old entrance door. Often there is a draft around the frame of the door. Replacing it can keep your home warmer, save you money on heating, and give your home a fresh new look.
In addition, as long as the unit meets federal requirements for the U-factor and solar heat gain coefficient, there are federal tax credits for 30% the cost of new doors. Both of these must be less than or equal to 0.30 to qualify for the tax incentives.
Siding
Siding adds value to your home in several ways. Not only does it add curb appeal if you're looking to sell your property soon, but also cash value to your home. Siding details can incorporate continuous insulation to help further "pad" the walls of the home.
Remodeling for the Holidays
With Fall comes the holiday season. That can mean a lot of time in the kitchen, both cooking and socializing with family. This may be the best time to remodel your kitchen area to improve its looks, add cabinet space, or change the flow of traffic through the area. Simple additions like an island, backsplash, or a new tile floor can add cash value and comfort to any kitchen.
You may also want to consider remodeling your dining or living room to better accommodate holiday house and dinner guests. Many opt to renovate their bathrooms for the holidays as well. Simply adding ceramic tile or replacing the shower enclosure can add value and beauty to a tired bathroom without destroying your budget.
Key Takeaway
When considering a Connecticut home remodeling in fall or at any time of the year, discuss all of the options with a licensed professional. An expert will have the skill and insight needed to complete your project on time and on budget.
Litchfield Builders is a highly respected company with over 20 years of experience in residential remodeling in New Haven, Connecticut and the surrounding area. Click the button below to request your free initial consultation and discuss your project with one of our experts.
Photo Courtesy of Wikipedia.org

About Kevin Ahern
Kevin is the Co-Founder of Litchfield Builders, an award-winning, industry leader with a reputation for managing projects others shy away from. They are known for their high-quality work, customer service, and reliability and though still relatively small in size, Litchfield Builders now competes with some of the areas largest firms in both the residential and commercial arenas.