Subscribe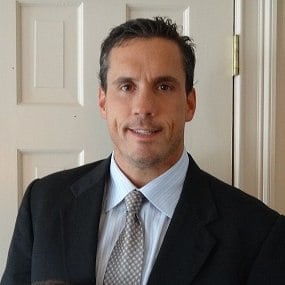 2022 Connecticut Kitchen Remodeling Trends
Kitchen trends change on a regular basis. As new materials become available, consumer preferences naturally start to shift. As a Connecticut home remodeling contractor in business for over 25 years, Litchfield Builders has had a front-row seat to changing trends and styles found inside and outside the home.
The kitchen is one of the places with the most possibility for change. With so many fixtures, materials, appliances, and other features to choose from, it's hardly surprising that kitchen styles change all the time.
2022 Connecticut kitchen remodeling trends reflect the homeowner's need for functionality, high-quality materials, and comfort while cooking. While every client (and every kitchen) is different, this is what we're seeing the most in kitchens around the state.
Materials
Countertops
Quartz. Also known as engineered stone, quartz is made from a combination of crushed stone dust and resin, solidified into a slab that looks and feels very much like natural stone.
Quartz is popular because it requires no maintenance other than standard cleaning. This is different from granite and marble, which require regular sealing in order to avoid stains. Quartz is also very flexible in appearance because it can be made to look just like marble or granite. Quartz countertops come in a range of colors from neutrals to bright, bold hues.
Granite. Until quartz became popular, granite was the most preferred countertop material available. This natural stone is very hard and thus scratch resistant. Granite can be speckled, veined, or both, and comes in a range of colors, though black, brown, and creamy white is most common. Granite is porous and must be sealed in order to avoid staining.
Marble. Marble is a soft, elegant stone most often found in white and gray. It's easy to scratch and also very porous, so it needs to be protected from knives, countertop appliances, and anything with a sharp edge that could cause scratches.
Want something different? Butcher block countertops make a statement and are relatively uncommon in Connecticut kitchens. Use the butcher block countertops either on your kitchen island or around the entire kitchen for a natural look that stands out.
Floors
What's the most popular flooring material in Connecticut kitchens in 2022? Hardwood, by far. Natural stains and dark stains are both popular options at this time.
Why hardwood?
Natural beauty. Hardwood floors have natural beauty and a timeless aesthetic that appeals to CT homeowners.
Durability. Although hardwood requires some maintenance like redecorating and the occasional refinishing, hardwood is a naturally durable product that can last for decades - or even centuries - with proper care.
Value. No doubt about it, hardwood has more value than basically any other flooring material. Realtor.com puts the ROI of hardwood flooring at around 70% to 80%
Want something different? Reclaimed wood offers all the value of standard hardwood, plus character and beauty that you can't find in standard hardwood floors.
Backsplashes
Ceramic or stone tile. Ceramic and stone tile backsplashes are still the most popular backsplash materials. Neutral and subtle colors like gray, white and cream are still very popular in CT kitchen remodels. Grout between tiles requires some care to avoid stains. Keep the grout sealed to prevent the grout from absorbing staining liquids.
Slab. An up-and-coming trend in Connecticut kitchens is the slab backsplash. Because this type of backsplash has no grout, it's much easier to clean and maintain. Slab backsplashes are usually made from the same materials that the countertops are made from, whether that's granite, quartz or marble.
Island and Cabinet Designs
Semi-custom cabinets remain the most popular option for Connecticut kitchens. They're preferred over stock cabinets because they come in a range of sizes and have more styling options than standard stock cabinets. At the same time, they're more affordable than custom cabinets. Here's what homeowners are ordering for their cabinets:
Painted wood. Off-white and white remain very popular cabinet colors. Homeowners seeking a little more color may paint their island a darker color, like blue or gray.
Shaker or Mission style cabinets. Connecticut homeowners gravitate toward the simple, hand-crafted beauty of Shaker and Mission style cabinets. The differences between these two styles are subtle. Your contractor can show you examples of each so you can choose the type that's right for you.
Fixtures
Plumbing fixtures come in a range of styles, but most popular in recent months are the pull-down style, crescent-shaped faucets with one handle for water and temperature control. The tall arch of these faucets makes it easier to clean tall pots, while the pull-down feature allows for more flexibility when doing dishes and cooking.
Chrome finishes are most popular, although warmer colors do add a sense of visual interest in your kitchen. Work with your contractor to find the right finish for your kitchen.
Extras
Looking for an interesting fixture or feature to make a difference in your Connecticut kitchen remodel? We've got some suggestions.
Built-in espresso machine. Why head to Starbucks when you've got a high-end built-in espresso machine in your kitchen? Have your contractor install the espresso machine into the wall or cabinetry.
Hidden appliances. Put your refrigerator behind a cabinet door to create a more uniform appearance in your kitchen.
Decorative oven hood. Add drama to your kitchen with a decorative oven hood, custom-built for your kitchen.
Extra outlets. Bonus outlets are a subtle but convenient feature that makes your kitchen far more functional. Build outlets into your kitchen island, hidden in drawers, and placed under your cabinets. USB outlets are very helpful for charging devices, so work with your contractor to make this happen.
Feeling Inspired by Kitchen Remodeling Trends? Check Out These Resources
Litchfield Builders provides a range of resources to CT homeowners embarking on kitchen remodels. Check out our kitchen remodel calculator to estimate the cost of your kitchen remodel and establish a realistic budget.
Having a hard time finding a CT home remodeling contractor? Download our free guide to choosing a home remodeling contractor. Or, just contact us through our website - we're happy to answer questions you might have.
About Kevin Ahern
Kevin is the Co-Founder of Litchfield Builders, an award-winning, industry leader with a reputation for managing projects others shy away from. They are known for their high-quality work, customer service, and reliability and though still relatively small in size, Litchfield Builders now competes with some of the areas largest firms in both the residential and commercial arenas.