Subscribe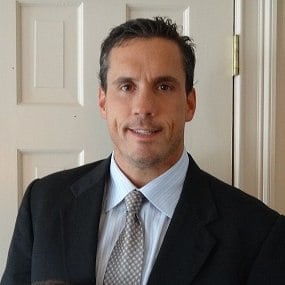 The Best Kitchen Countertop Materials for 2021
Of all the surfaces in the kitchen, countertops are the most beautiful. They come in many patterns and colors and are made from a variety of materials. The right countertops should be beautiful but functional, timeless but stylish, cost-effective, and high-value. It's no wonder some homeowners spend days or weeks agonizing over the right countertop material for their kitchen remodel.
Preferred kitchen countertop materials change with time. Countertops must be durable and low-maintenance in order to meet the needs of busy homeowners, so material manufacturers are constantly finding new and better countertop materials for residential kitchens. At the same time, homeowner preferences are always changing too.
Litchfield Builders has been in business for over 25 years, so we've seen a lot of material trends come and go over the years. Modern countertops are as durable, low-maintenance, and beautiful as they've ever been. We're excited to see how these materials will make a difference in kitchens in the coming year. Below are the five most preferred kitchen countertop materials for the coming year.
1. Quartz
Some people call it quartz, others call it engineered stone. This long-lived, ultra-durable countertop surface is growing in popularity every day. What makes quartz so desirable?
Quartz is made from crushed stone powder and resin. Manufacturers manipulate quartz to give it the appearance of other materials like granite and marble. In fact, it's almost impossible to tell the difference between quartz and natural stone. All the same, quartz has a more consistent appearance than other natural stones. It lacks the less desirable pattern variations that you might find in natural materials.
Quartz is the lowest maintenance countertop material found in any modern kitchen. It stands apart from natural stone because doesn't require any staining or sealing. To maintain your quartz counters, clean them regularly to prevent food-borne illnesses.
Quartz countertops are capable of outlasting nearly any other material found in the kitchen. They're scratch-resistant, stain-resistant, and unlikely to crack or chip. They're made to last.
2. Marble
Marble is a classic building material that's desirable for its ornamental qualities as well as its strength, durability, and longevity. Most homeowners who choose to install marble in their kitchens are drawn to it for its magnificent beauty. No other stone is quite so lovely and elegant.
At the same time, marble isn't for everyone. This relatively soft, porous stone is easily scratched and stained. It requires regular sealing in order to maintain its stain resistance. It also needs to be protected from cutting knives, hot pots, and staining liquids. Common sense and a little maintenance are all it takes to keep your marble counters looking their best. Clean spills quickly, use a cutting board when preparing food, and protect your counters from hot pots with trivets.
3. Soapstone
Soapstone has a unique beauty and charm that some homeowners love. This natural material, which ranges in color from a near white to light gray to deep charcoal, is especially lovely in rustic farmhouse kitchens.
Soapstone is unique compared to other stones because it features a matte finish that darkens with time. Some homeowners with soapstone counters intentionally oil the surface to speed up this process. This helps the natural patina develop evenly and quickly.
Because it's incredibly dense, soapstone does not need to be sealed. This means it's relatively low maintenance. It's also resistant to heat and scratching, though you should use a hot pad when placing pans on your stone, and use a cutting board as well.
4. Granite
Granite is the gold standard for stone kitchen countertops. It comes in a range of colors and patterns, so it appeals to many homeowners. It's also incredibly hard, so it's scratch resistant and resistant to extreme temperatures. Granite does need to be sealed or it will absorb liquids that can cause it to stain or etch over time.
There are a variety of stone sealers available on the market, but not all of them are right for every kind of stone. Read the manufacturer's instructions before sealing your granite, and re-seal whenever the stone starts to become absorbent. You'll be able to tell when this happens because water left on the stone will leave a wet mark behind, which can take several minutes to dry.
5. Recycled Glass
Eco-friendly materials are becoming more popular every day. Recycled glass is one such material. Made from chips of glass, resins, and cement, recycled glass countertops come in a variety of colors and patterns. They're attractive and fun, and they add a unique charm to any kitchen.
If you're seeking countertops with bright, confetti-like colors, recycled glass is the product you're looking for. This material can crack or chip under heavyweight and may require sealing to prevent the cement from staining over time. If this kind of maintenance is concerning to you, find out more before choosing this product for your home.
Which Countertop Materials Are Best For You? We'll Help You Decide
When you start a home improvement project like a kitchen remodel, your contractor should connect you with material suppliers so you can explore possible countertops and other materials. Being able to touch and look at materials in person can help you decide which ones are best, so it's important to visit material suppliers before making a final decision.
Litchfield Builders provides resources for homeowners remodeling their kitchens in 2021. Check out our kitchen remodel budget calculator to estimate your costs and get started with your home improvement project.
About Kevin Ahern
Kevin is the Co-Founder of Litchfield Builders, an award-winning, industry leader with a reputation for managing projects others shy away from. They are known for their high-quality work, customer service, and reliability and though still relatively small in size, Litchfield Builders now competes with some of the areas largest firms in both the residential and commercial arenas.