Subscribe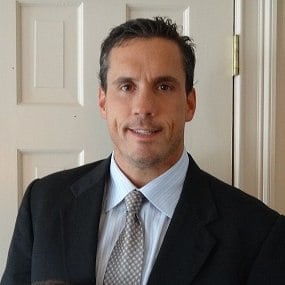 How to Create a Home Remodeling Wishlist
A home remodel is such a big investment that many homeowners have a hard time deciding what to do and when. Knowing how to prioritize your home improvement projects can help you get the most out of your home renovation.
In this post, we'll talk about the most popular home improvements and also discuss the best ways to prioritize your upcoming home remodeling projects for the next several years.
Start With What Doesn't Work
At the top of your remodeling wishlist should be those parts of your home that are most dysfunctional and least able to meet your needs. Maybe your dining room is too small to fit your large family, or your kitchen consists of appliances so old that they break constantly. Your renovation should address these problems first, so that members of your household can get the most out of your property that they can.
Make a list of the regular maintenance problems that you deal with on your property. Does your yard flood regularly? If so, then you may need a new landscaping plan and installation of a French drain. Is your living room always cold? Maybe it's time to install more installation and repaint. Whatever your immediate needs, start with these problems first.
Consider Your Long-Term Plans
Once you've addressed the most immediate problems on your property, then it's time to consider the long-term plans for your property. Homeowners who plan to sell in a few short years must consider the needs of the buyer. Remodels that improve property values will help the home sell more quickly when it goes on the market. Some of the most popular home renovations among home sellers include:
Kitchen remodel. Projects that involve replacement of old kitchen appliances and installation of new counters or cabinets can make your kitchen far more appealing to buyers.
Deck installation. Decks make backyards easier to use and better for entertaining. A new deck is a prized feature for home buyers.
Bathroom addition. Homes with only one bathroom typically sell for less than comparable homes with two bathrooms. Installing a second bathroom can increase the price when you sell.
If you're planning to stay in your home for many years to come, your upcoming remodels should cater to your own needs, not the needs of potential future buyers. Make a list of all the features you wish your home possessed right now, then make arrangements to meet with a local contractor. Your contractor can give you a quote for your top remodeling ideas, and can also help you decide which ideas are most realistic for your property.
At Litchfield Builders, we've been remodeling homes in the New Haven area for over 25 years. We produce quality work for homeowners and business owners in Connecticut. To find out more about remodeling your home with Litchfield Builders contact us today.
About Kevin Ahern
Kevin is the Co-Founder of Litchfield Builders, an award-winning, industry leader with a reputation for managing projects others shy away from. They are known for their high-quality work, customer service, and reliability and though still relatively small in size, Litchfield Builders now competes with some of the areas largest firms in both the residential and commercial arenas.