Subscribe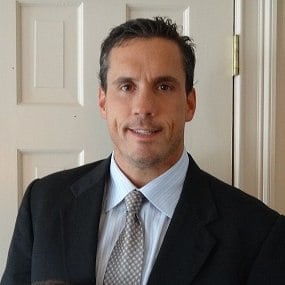 The Essential Guide to Hardwood Flooring
Builders have been installing hardwood flooring in homes for hundreds of years. Properly cared for, hardwood floors can last decades or even centuries while providing a classic aesthetic with natural, durable materials.
If you're remodeling your home and would like to install hardwood flooring, you have a rewarding task ahead of you. Before getting started, do some research. The more you know about hardwood flooring, including what types are available, how much it costs, and what kind of maintenance will be required, the more likely you will make the right choice for your home.
We know there is a lot that goes into hardwood flooring, so we have created this guide which will highlight why hardwood flooring is (or is not) a good option, the types of hardwood flooring we would recommend, the costs of hardwood flooring, and the challenges you may expect.
Why
Hardwood Flooring

?

Many homeowners choose hardwood for its beauty. Hardwood can be stained to match your personal tastes as well as the surrounding environment. Hardwood is also very valuable. The ROI of most hardwood installations falls between 70 and 80 percent.

Wood is also timeless. It endures. It's the original building material, one that has been used in homes for so long that some historic houses have wooden floors that are centuries old. To install hardwood in your home is to make an investment that could last beyond your years.
Types of
Hardwood Flooring
Each hardwood tree produces a distinctive floorboard, with its own grain patterns and porousness, so it's important to choose the right product for your home.
Oak
Oak is one of the most popular, affordable and widely available hardwoods on the market. The majority of homeowners choose oak over other types of wood. It's favored because it accepts stain well and features a handsome grain pattern. It's understated, but classic.
Maple
Maple floors are less porous than oak, so this type of wood does not accept stain as well. As a result, maple is often left in its naked, or nearly naked, form (though sealed for water resistance). Over time, maple may yellow more than some other types of wood. Most people who choose maple do so because they like the grain, which can take forms like curly, quilted or even birdseye.
Walnut
Walnut can range in color from creamy white to chocolatey dark. It has a tight wood grain and an extra hard surface that makes it especially durable. Walnut develops a patina over many years that can add charm to any space. Walnut has character and lustrous beauty that has long made it one of the most expensive and coveted flooring types available.
Reclaimed Lumber
Reclaimed lumber is becoming a go-to product for homeowners seeking sustainable flooring options. This type of wood can come from just about anywhere, including old barns, factory floors and antique homes. Your contractor can help you find a reclaimed lumber supplier, if this is what you want.
Cost to Install
Hardwood Flooring
Hardwood flooring varies in cost, but you can plan to spend between $6 and $12 per square foot. Standard quality oak flooring costs between $6 and $8 per square foot. Details like a decorative perimeter or inset design can affect cost and increase the price.
Wood Grade
NOFMA (National Associations of Floor Manufacturers) issues grades for floor boards, which also affects cost. Grade A wood is knot-free, while lower grades have more knots. If you don't mind knots (or in fact, want knots) and would like to save some money on your floors, purchase lower grade wood.
Challenges That Come With
Hardwood Flooring
Hardwood floors may be beautiful, but they're not without their challenges. Knowing these challenges can help you decide whether you really want hardwood floors. If you're not able to perform regular maintenance on your floors, then you may be better off purchasing a lower maintenance product.
Needs Ongoing Maintenance
Wood floors need to be sealed to be protected from moisture. Sealer wears off over time, so hardwoods need to be sanded and re-sealed periodically. One upside to performing this type of maintenance: refinishing gives you an opportunity to change the stain color if you prefer.
Performs Best in Specific Environmental Conditions
Wood is hygroscopic, which means it absorbs water from the environment. In a humid environment, wood will swell. In a dry environment, wood may shrink, leaving gaps between boards. Wood performs best in an environment with consistent, controlled humidity.
Scratches Easily
It sounds counter-intuitive, but hardwood scratches easily. High heels, dog claws, cat claws and furniture can all scratch your hardwood floors. Over the years, you'll have to take up habits that protect your floors.
Take off your shoes at the door.
Make your pet wear booties or trim their claws regularly.
Put protective pads on the bottom of your furniture.
Doing all of the above and more can help you avoid scratches, which can delay the need to refinish your floors.
Can Yellow With Time
Some hardwood floors turn yellow with time, but buying high quality sealer can slow this process down. Work with your contractor to install quality flooring, and when refinishing your floors, use a 2-part epoxy for a longer lasting, stronger finish.
Ready to Install Hardwood Floors?
Hardwood floors add value to your home and can improve your home's appeal when the time comes to sell. Hardwood is timeless, long-lasting and durable.
Litchfield Builders has been installing hardwood floors in homes around Connecticut for over 25 years. But we understand that we won't always be the perfect fit for your project. To make sure you find the perfect contractor for your flooring installation or general remodeling project, download our free guide, How to Choose a Professional Home Remodeling Contractor.
About Kevin Ahern
Kevin is the Co-Founder of Litchfield Builders, an award-winning, industry leader with a reputation for managing projects others shy away from. They are known for their high-quality work, customer service, and reliability and though still relatively small in size, Litchfield Builders now competes with some of the areas largest firms in both the residential and commercial arenas.