Subscribe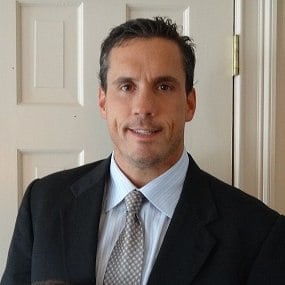 Kitchen Remodeling Cost Guide for your Connecticut Home
Many homeowners dream of remodeling their kitchen. This important room is one of the most high-value spaces in the house. It's also the part of the house where children gather for snacks after school, and it's where homeowners spend time cooking and entertaining. The kitchen truly is the heart of the home.
The kitchen is also a complicated room with many appliances, surfaces for food preparation, cabinets for storage, and more. This makes remodeling the kitchen a particularly complicated and costly project.
One of the first things that many homeowners start to ask themselves when they consider a kitchen remodel is, how much will it cost? Knowing the factors that influence kitchen remodeling costs can help you decide whether a kitchen remodel will fit your budget at this time.
You'll find that your kitchen remodeling cost is influenced by many factors including the scope of your project, the quality of the work, and thus, the Connecticut contractor that you hire.
Kitchen Remodeling Cost Considerations
Kitchen remodels are broken into many components. Knowing the factors that influence project costs can help you understand the final cost of your kitchen upgrade.
Cabinets
Approximate Cost: 29 - 35% of the total amount
Cabinets are, by far, the most expensive feature of typical kitchen remodels. There are three types of cabinets to consider:
Stock cabinets. Stock cabinets are the most inexpensive cabinets available. They offer no customization options.
Semi-custom cabinets. Semi-custom cabinets are manufactured in standardized sizes and styles but offer a greater level of customization. Each cabinet comes available in different sizes and finishes, so you can choose the style, color, material, and size that works for your kitchen. Many homeowners choose semi-custom cabinets for their kitchen remodels because they're relatively affordable while offering a level of customization.
Custom cabinets. Custom cabinets are just what they sound like: they're customized cabinets that have been made for your home. These cabinets can be prohibitively expensive. Many homeowners choose semi-custom for this reason.
The level of customization can impact the cost, so for many homeowners, the trick to controlling cabinet costs is in shopping around and finding semi-custom cabinets that fit your lifestyle.
Counters
Approximate Cost: 10 - 12% of the total amount
Countertops are the jewel of the kitchen remodel, adding flair and functionality at the same time. Quartz countertops are popular for those who want the look of natural stone without maintenance. Quartz can cost anywhere from $50 per square foot to $200 per square foot. Work with your contractor to find countertops that appeal to your style and needs.
Appliances
Approximate Cost: 14% of the total amount
New appliances are one of the great perks of a kitchen remodel. Although this investment does makeup 14% of the total cost of your kitchen remodel, remember that you'll recover some costs when you replace old, inefficient appliances with new, modern appliances.
Moving Doors, Windows, and Walls
Approximate Cost: 9% of the total amount
The decision to move doors, windows, walls, and ceilings can greatly increase the cost of your remodel. This is one of the benchmarks that contractors use to distinguish between a minor and major kitchen remodel.
Moving walls can increase the size of your kitchen, opening up the space and creating a better environment for entertaining, cooking, and more. If you feel like this type of change is right for your remodel, expect a substantial increase in the costs of your kitchen remodel.
Installation
Approximate Cost: 17 - 18% of the total amount
Installation costs span a range but makeup approximately 17 to 18% of your home remodel. When you're shopping for a contractor, it's important to remember that a high-quality contractor is worth the price you pay. High-quality contractors don't cut corners to save money, but instead, produce good work you can depend on. When it comes to a kitchen remodel, there's no better way to spend your money than on a contractor that keeps their word and exceeds expectations.
Other Costs
The costs listed below each makeup less than 10% of the cost of the kitchen remodel:
Design fees
Lighting
Flooring
Faucets and plumbing
How Much Does a Typical Kitchen Remodel Cost?
Contractors generally divide their kitchen remodels into two different sub-groups: minor and major.
A minor kitchen remodel is largely cosmetic, with new paint, new flooring, new counters, and cabinet refacing. Some or all of the appliances may be replaced with this type of remodel.
A major kitchen remodel is a reinvention of the space, changing the overall functionality of the kitchen. In addition to any cosmetic changes and cabinet replacement, your contractor might re-arrange your kitchen to create a perfect kitchen triangle, remove a wall to make more space for an island, or install a window for a beautiful view out the sink.
Minor kitchen remodel cost: $25,000 to $30,000
Major kitchen remodel cost: $40,000 and up
Remember, Kitchen Remodeling Cost Isn't Everything
Costs may seem high when you're remodeling your kitchen, but the money you spend on your remodel will pay off over time. The ROI of a kitchen remodel varies but can be as high as 75% for a minor kitchen remodel. You'll see a return on investment when you sell your house - and every time you use your lovely new kitchen.
Don't skimp on the cost of your kitchen remodel out of fear or concern that it's not worth it because it is. Hiring the right Connecticut contractor, you'll be on track to complete a kitchen remodel that you can love for years to come.
Check Out Our Kitchen Remodel Calculator
We've designed a kitchen remodel calculator to help you understand what you can expect to spend on your upcoming kitchen remodel. Understanding what the money will go toward can help you control costs and make smart decisions throughout your kitchen upgrade.
About Kevin Ahern
Kevin is the Co-Founder of Litchfield Builders, an award-winning, industry leader with a reputation for managing projects others shy away from. They are known for their high-quality work, customer service, and reliability and though still relatively small in size, Litchfield Builders now competes with some of the areas largest firms in both the residential and commercial arenas.