Subscribe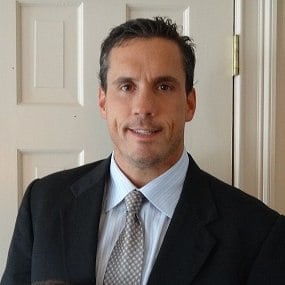 How to Choose Your Kitchen Flooring for a Remodel
Choosing the right type of flooring for your kitchen remodel can be a challenge. There are many options available - and all of them have good qualities.
The right choice for you depends on a number of factors including your budget, your aesthetic preferences, the style of your kitchen and how much wear and tear you expect your flooring to withstand.
Considering your goals for your kitchen can help you make these choices. If you're planning a kitchen remodel sometime in the near future, you'll find the process goes faster and easier if you've made some decisions ahead of time, so this is a good time to start thinking about your upcoming remodel.
Consider Your Needs
Below are some factors you should consider when choosing a flooring type for your home.
Budget. Know how much each flooring type costs and how much you're comfortable spending on new floors. If this flooring installation is part of a larger remodel, take a look at our kitchen remodel calculator, which can help you determine a variety of costs, including how much you can expect to spend on flooring.
Durability and maintenance. When choosing flooring, think about your family, your household and how much time you have to spend maintaining your floors.
Longevity. Some flooring types last longer than others - either because they're more durable or because they have a timelessness that endures. Hardwood floors, if properly maintained, will last longer than many other products and will continue to give value back to the house in years to come. A large format tile floor, on the other hand, may soon become dated.
Aesthetic preferences. Look at samples and pictures of flooring materials in magazines and on websites. Visit showrooms and talk to suppliers as you choose the right flooring for your kitchen.
Know Your Options
There are many options available to homeowners, but below are some of the most popular flooring options sought out by today's homeowners.
Tile
Ceramic tile is durable, relatively easy to maintain, and is typically available for approximately $10 per square foot. Some ceramic tile is made to look like stone while other tile can mimic Spanish clay tiles or even hardwood.
Some things to consider when choosing tile:
Grout needs to be sealed or it can be difficult to clean. Once sealed, it needs to be resealed periodically.
Ceramic tile is cold underfoot and is not forgiving when dishes are dropped on the floor.
Tile made to look like hardwood is still distinguishable from hardwood - it is not a look-alike substitute for hardwood.
Wood
Hardwood is available at prices ranging between $8 and $10 per square foot. This kitchen flooring is perhaps the most popular flooring type installed by Connecticut homeowners and home buyers. Hardwood has timeless warmth and beauty that homeowners respond to, and it can raise the value of your home just by being installed. It's also more forgiving than ceramic tile. Dishes and jars dropped on your hardwood floor may be less likely to break, and hardwood can be slightly less noisy than ceramic tile.
Some factors to consider when installing hardwood:
Hardwood needs to be protected from moisture and scratches.
You'll have to refinish your floors periodically.
Mopping your hardwood floors may lead the wood to warp, if your floors aren't properly sealed.
Vinyl
Luxury vinyl tile (LVT) looks so similar to hardwood that most people can't tell the difference. It's also less expensive than hardwood, at approximately $4 to $5 per square foot. This product is frequently used for open-concept layouts, but less frequently in enclosed kitchens. This is because the cost savings of installing LVT is diminished when it's installed in an enclosed kitchen, because the LVT must be raised to match the elevation of other floorings in surrounding rooms. Your contractor can talk to you more about LVT flooring and can help you decide if this product makes sense for your home.
Some things to consider about LVT:
Though it may look like hardwood, LVT is not hardwood and cannot be refinished or sanded like hardwood. This means less maintenance but also less flexibility with regards to the look of the floor.
LVT is not considered as high quality as hardwood flooring, so homeowners hoping to get maximum ROI from their flooring installation may be more satisfied with hardwood.
Consult With a Connecticut Contractor
Once you've got a sense of the aesthetic and how much you're prepared to spend on your new kitchen floor, the next step is to talk to a contractor. It's important to work with a contractor licensed in Connecticut. The contractor you choose should also have experience and transparent billing practices, who can give you an accurate bid after talking to you about your home improvement project.
Your contractor can point you in the direction of a material supplier that can show you the different products you're thinking about purchasing, so you can decide for yourself by viewing the products and samples first-hand.
Remodeling Your Kitchen? We've Got Resources to Help
If you're planning to update the flooring in your kitchen or remodel your kitchen entirely, then it will be important for you to choose the right contractor and make a budget. We can help with both. Litchfield Builders has resources to help you choose the right contractor for your Connecticut home remodel. Also, check out our kitchen remodel calculator that can help you estimate costs and determine whether a kitchen remodel fits your budget at this time.
About Kevin Ahern
Kevin is the Co-Founder of Litchfield Builders, an award-winning, industry leader with a reputation for managing projects others shy away from. They are known for their high-quality work, customer service, and reliability and though still relatively small in size, Litchfield Builders now competes with some of the areas largest firms in both the residential and commercial arenas.