Subscribe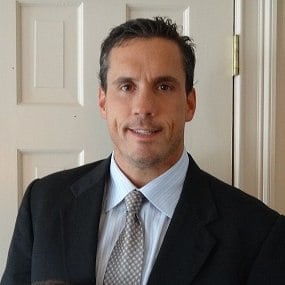 How to Turn Your Basement into a Man Cave
Your home is your palace, your retreat from the world, your resting place after a long day. So why shouldn't it have a fun feature like a man cave? The basement is the perfect place for this center of entertainment and relaxation, but only if the basement is properly finished and protected from moisture and chill.
Unless your basement is already finished, a remodel may be necessary. Once the walls are properly sealed, insulation is installed, electrical outlets are placed in convenient locations and your basement is equipped with lighting, you can turn this otherwise unused space into a useful and enjoyable place to spend your time.
Many steps go into the creation of a man cave. From finding the right contractor to the planning and construction process, this home remodel can take many weeks from start to finish. It helps to know what to expect.
The more prepared you are for the process, the easier it will be for you to decide whether this kind of renovation is right for your home. Here's what you need to know.
Finding the Right Contractor
Look for an experienced, reputable contractor with a track record of success. When vetting contractors, look at examples of their work in their portfolio, and check references. At least one of the references should be someone who has had their basement remodeled by the contractor.
Check their license to ensure it's active, and find out whether they're affiliated with local or national remodeling associations. Interview at least two or three contractors before settling on the right one for you. The contractor you choose should be able to answer all your questions to your satisfaction and talk about the step-by-step process involved.
Each contractor will submit a bid for your remodel. While it's important to choose a contractor who work with your budget, cost is not the only consideration. Avoid choosing a contractor based solely on price. You can read more about how to choose a general contractor in our previous article on the subject.
What It Takes To Create A Man Cave
Once you've signed with a contractor, it will be a little while before they're available to begin work. This will give you time to choose colors, materials, and work with a designer to finalize the layout. Your contractor will order the materials needed to get the work done. Doing all of this legwork work ahead of time ensures that your contractor will be ready to begin work when the time comes.
Basement Finishing Process
The basement finishing process takes a couple weeks from start to finish - unless you're also installing a bathroom, which can take an additional week. Work starts with the framing, insulation and mechanicals. Most of the time basements lack the proper number of electrical outlets to use the space like a living area, so your contractor will need to install extra outlets for your television, computer, stereo and more.
Lighting is an important feature in the basement, which often has little natural light. For variety as well as practical purposes, work with your contractor to create a lighting design that is versatile, flexible, and attractive.
Walls may be added to separate the space from other parts of the basement, like storage and laundry areas. Usually the "man cave" design is similar to an extra family room, so it's not very elaborate. To finish, the contractor adds dry wall and carpet, and paints the walls to the color of your choice.
Read this before remodeling your basement.
Challenges to Anticipate
Basements are not usually designed to be living space, or centers of entertainment. Most basements are designed for storage and utility. They're functional, but not necessarily comfortable.
Sometimes the columns that hold up the house and provide support for the upstairs structure can get in the way of construction. These columns are load-bearing, but they can also be a problem in a newly remodeled space.
Your contractor may have to move those columns and replace them with something else less intrusive. This can add time to the job and may increase the cost, but in the end, it's worthwhile.
Perfect Man Cave Features
Some homeowners are content to refinish their basement, install a couch, television and a game center, and call their remodel finished. Others want a more elaborate man cave. Features to consider include:
Wet bar. Hire a contractor who can create a custom wet bar with attractive stone countertops, cabinets for your favorite glasses and bottles, and a sink for cleaning when you're done having a glass.
Kitchenette or full kitchen. If you'd like to be able to make yourself sandwiches or prepare basic meals downstairs, a kitchenette or full kitchen makes that possible. Installing a full kitchen may add several days to your project. Your contractor can tell you how much.
Bilco door. Give yourself an escape hatch with a Bilco basement door, perfect for afternoons when you'd like to head into the backyard for grilling or outdoor rest and relaxation.
Make Your Home Improvement Standout
Installation of a man cave, if done properly, can boost your home's value and make your house just a little bit more fun. Before getting started with your home upgrade, make decisions about materials, features and budget. Having this information ready can help you during conversations with contractors, and can even help you choose the right contractor for your needs.
To get started with your basement finishing project, start contacting contractors. Litchfield Builders helps homeowners in the New Haven county area to make improvements to their home's exteriors and interiors. To see our work, view our online portfolio.
About Kevin Ahern
Kevin is the Co-Founder of Litchfield Builders, an award-winning, industry leader with a reputation for managing projects others shy away from. They are known for their high-quality work, customer service, and reliability and though still relatively small in size, Litchfield Builders now competes with some of the areas largest firms in both the residential and commercial arenas.