Subscribe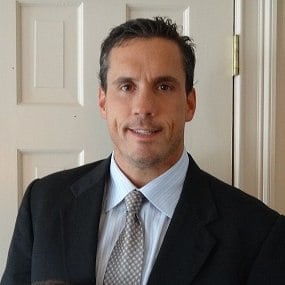 Basement Finishing Contractors: What They Don't Tell You
A basement remodel is a massive undertaking, because most basements are not made to be lived in or attractive to the average homeowner. Trying to turn your basement into a finished product takes effort, skill, coordination and organization. You don't want to miss these common traps in your basement finishing project.
Going into the process without help from a good basement finishing contractor can lead to mistakes and wasted money. Knowing what the pitfalls are, how to avoid problems and how to make the most of your basement remodel can help you maximize your investment, improve your home's resale value and may help you find greater satisfaction from homeownership.
---
Get a deeper understanding of how to plan your basement finishing project with our latest guide.

---
Basement Remodel Benefits
Before you take on a basement remodel, it's important to set goals and understand all the possible uses of your basement.
More living space. Additional living space can make a smaller home seem less cramped and more spacious. In a family with many children, adding living space to the basement can also give the kids a place to go on rainy days. Parents of grade school-aged children and teenagers, in particular, seek out this type of remodel because they find it helpful to have a place to send the kids where they can be loud and rambunctious without disrupting the rest of the family.
Extra bedroom. An extra bedroom can help a growing family stay in their home without placing multiple children together in one bedroom. A basement bedroom is perfect for a teenager seeking space that is separate from the family, where he or she can feel independent.
Cleaner storage. Many unfinished basements are dark and damp, which is not ideal for storage purposes. Finishing the basement makes it a more useful storage space and can help ensure that flooding and dampness won't do damage to the items being stored there.

Mancave

/home office/place for hobbies. Turning your home's basement into a workshop, home office or man cave makes it possible for members of your family to have somewhere to go when they need time to do work alone.
Adds value to your home. Many homeowners seek to remodel their basement simply because basement finishing adds value and square footage. If you're thinking about selling soon, a basement remodel can increase your home's resale value.
Licenses and Insurance Make a Difference
Unlicensed and uninsured contractors put homeowners at risk. If any damage is done during the remodeling project, working with a legitimate contractor helps ensure that your investment will be protected.
Permitted Work is a Must
A true basement remodel will likely require many permits. Your home may need a new electrical panel, structural changes or plumbing installation that could all require a permit. Finding out ahead of time what kind of permits must be pulled and ensuring that this paperwork is completed can help you ensure that the work is done correctly. Failure to get the right permits can lead to a variety of problems in the future, including difficulty selling the house and faulty workmanship.
Remodeling for the Future
Considering future uses for your basement remodel can ensure that your remodel will meet your needs years down the road. For example:
In-law apartment. Maybe your in-laws are aging and you can foresee a time when they won't be able to take care of themselves. Basements make good in-law apartments if they have the right qualities. If you're thinking that your finished basement might make a good space for your in-laws several years down the road, remember that they'll need a kitchen and a bathroom to call their own. Consider installing a bar that can later be converted to a kitchen area. Likewise, talk to your contractor about installing a bathroom with a shower so your basement will be ready to serve as an in-law apartment in the future.
Post-college graduate moving back home. Basement apartments can also be used for post-college graduates who want to move back home. Keep in mind that any room used as a bedroom in your basement apartment will need a rescue opening for building code and insurance purposes. In addition, make sure that your basement apartment is accessible from the outside. This way, you won't be disturbed when your post-college tenant comes and goes at late hours of the night.
Engage with your contractor in discussions about your plans for your basement in the future. Your contractor will be able to make suggestions that can help accommodate these future uses.
Check For Damage to Keep the Process Moving
Basements are naturally wet places, and some basements may be damaged as a result. Knowing the type of damage that exists ahead of time can help you avoid trouble with your basement remodel. Talk to a professional to have the space investigated before beginning your renovation. It may be that wood, pipes and other important parts of your basement will need to be replaced before any project can move forward. This will have an impact on your budget and timeline, so knowing about it ahead of time can help you be prepared.
Waterproofing is Almost Always Necessary
Assuming that your basement does have a moisture problem, this will need to be addressed during your remodel. Basement waterproofing systems can run the gamut in terms of expense and trouble. For some homes, it will be enough to simply improve upon the current water drainage systems in place. Fixing your gutters and ensuring that the soil is pitched away from your home can help prevent water from puddling around your property and saturating the ground.
Other basements will need more dramatic action. Installation of a French drain or installation of a couple sump pumps can fix water issues in basements that regularly flood. Your contractor will need to determine whether or not waterproofing is necessary and if so, to what extent.
Natural Light Makes Space Livable
Basements are dark and look naturally inhospitable. Adding natural light is a critical part of most basement remodels. Large basement windows can help bring in natural light and make the basement a more welcoming, pleasant place to be. Talk to your contractor about the addition of more windows and how to capture natural daylight with strategic placement of windows.
Do Your Research
If you're thinking about moving forward with a basement remodel in Connecticut, it's important to do your research ahead of time. Understanding the issues and educating yourself about this type of project can help you ask smart questions when meeting with contractors. Ultimately, understanding the process will help you identify the contractor that's right for you. We made the research easy for you with our latest guide, "Read This Before Your Next Basement Remodeling." We go in much greater detail to ensure you make the best decisions for your household.
Contact A Reputable, Capable Basement
Remodeler

Today

Once you've decided to get to work on a basement finishing project, one of your first tasks will be to find a reputable, skilled basement remodeler. At Litchfield Builders, we have over 25 years experience remodeling residences in New Haven and the surrounding area. As New Haven's premiere general contractor, we draw on decades of experience and knowledge to make every basement remodel a success. To get started on your project, contact us today.
About Kevin Ahern
Kevin is the Co-Founder of Litchfield Builders, an award-winning, industry leader with a reputation for managing projects others shy away from. They are known for their high-quality work, customer service, and reliability and though still relatively small in size, Litchfield Builders now competes with some of the areas largest firms in both the residential and commercial arenas.