Subscribe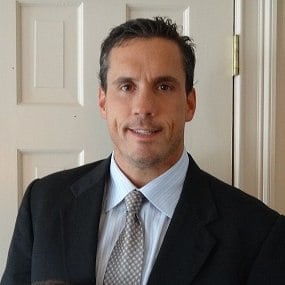 4 Basement Finishing Ideas for your Upcoming Home Remodel
Basement Finishing is a big commitment, so the decision to take on this home renovation project may not be easily made. Expecting realistic outcomes and knowing the challenges of this type of project can help you decide whether or not basement remodeling is for you, what the scope of the project should be, and what qualities to look for in a contractor.
---
Get a deeper understanding of how to plan your basement finishing project with our latest guide.

---
The Most Popular Basement Finishing Ideas
A typical basement in Connecticut is a dark, damp, chilly space, good for doing laundry and little else. It's logical then that turning your basement into functional living space is a big project that takes massive effort. Moisture control systems, finished walls, lights and other luxuries must be installed before a basement can be used for more than housing the home's washer and dryer.
Still, there are levels of remodeling that a basement can undergo, and not all projects require the same amount of work. The amount of work that must be done depends on the type of space that you're trying to create.
Extra Living Space
Extra living space is a common desire for parents of younger children and older ones alike. When the kids are old enough to play in a room by themselves and be monitored from afar, this newly found location within the home is often the perfect space for kids to set up toys that need floorspace or assembly area. And on the flipside, when kids get to the teenage years, it's useful to have an out of the way place to let them enjoy movies or video games without having to take over the typically nicer and more traditionally organized adult spaces. To create extra living space in the basement, many homeowners need to improve their lighting, beef up their moisture control systems and make their basement flooring more comfortable.
This usually requires some electrical work and HVAC upgrades. There are also a number of ways to install plumbing for bathrooms within in a basement remodel at a reasonable cost, where in the past it was commonly thought of as an overwhelming expense.
Extra Bedroom
Basements make great places for bedrooms, provided that the basement is properly finished and that the person who will sleep there is comfortable spending time in the basement. Teenagers often like basement spaces because they enjoy having a room that offers independence from the rest of the family. When thinking about adding a bedroom to the basement, it's important to research permits and bedroom requirements.
Rescue openings must be provided in every room intended to accommodate sleeping occupants. A qualified professional can often show you products to help provide a means of egress from the new basement space that others don't even know exist. Check with your local building department and with your insurance company, as there may be requirements for both.
Man Cave
A man cave can be anything from a workshop to a home gymnasium or entertainment center. The amount of finishing that a man cave requires will depend on the type of activity that will be taking place there. Home workshops, for example, require the space to be less sophisticated than rooms that house a computer desk and entertainment center.
Increased Storage
Creating storage space can be one of the easiest types of basement renovations because moisture control tends to be the only major change that needs to take place for this type of renovation. Sophisticated lighting systems, climate control and other features that improve comfort are all unnecessary if the only goal is to add storage space to the home.
For more information on how to finish your basement, check out our latest ebook, "Read This Before Remodeling Your Basement." With over 25 years in the business, we're proud to be New Haven's premiere general contractor. We can help you design and finish a basement that will meet your needs. Feel free to contact us with any questions you might have!
About Kevin Ahern
Kevin is the Co-Founder of Litchfield Builders, an award-winning, industry leader with a reputation for managing projects others shy away from. They are known for their high-quality work, customer service, and reliability and though still relatively small in size, Litchfield Builders now competes with some of the areas largest firms in both the residential and commercial arenas.