Subscribe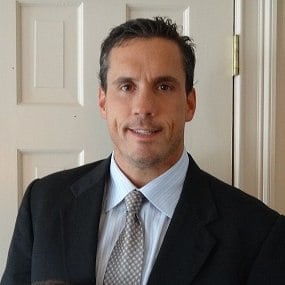 Basement Finishing Ideas: Read This Before Remodeling Your Basement
Basement remodeling is a big commitment, so the decision to take on this home renovation project may not be easily made.
Expecting realistic outcomes and knowing the challenges of this type of project can help you decide whether or not basement remodeling is for you, what the scope of the project should be, and what qualities to look for in a contractor.
With this guide, you'll learn the ins-and-outs of basement remodels from professional contractors who take on these projects firsthand. Below, you'll find a table of contents so you can skip to whichever section you have the most pressing questions about.
Table of Contents
Types of Basement Remodels
A typical basement in Connecticut is a dark, damp, chilly space, good for doing laundry and little else. It's logical then that turning your basement into functional living space is a big project that takes massive effort. Moisture control systems, finished walls, lights and other luxuries must be installed before a basement can be used for more than housing the home's washer and dryer.
Still, there are levels of remodeling that a basement can undergo, and not all projects require the same amount of work. The amount of work that must be done depends on the type of space that you're trying to create.
Extra Living Space
Extra living space is a common desire for parents of younger children and older ones alike. When the kids are old enough to play in a room by themselves and be monitored from afar, this newly found location within the home is often the perfect space for kids to set up toys that need floorspace or an assembly area. On the flipside, when kids get to the teenage years, it's useful to have an out of the way place to let them enjoy movies or video games without having to take over the typically nicer and more traditionally organized adult spaces.
To create extra living space in the basement, many homeowners need to improve their lighting, beef up their moisture control systems and make their basement flooring more comfortable. This usually requires some electrical work and HVAC upgrades. There are also a number of ways to install plumbing for bathrooms within in a basement remodel at a reasonable cost, where in the past it was commonly thought of as an overwhelming expense.
Extra Bedroom
Basements make great places for bedrooms, provided that the basement is properly finished and that the person who will sleep there is comfortable spending time in the basement. Teenagers often like basement spaces because they enjoy having a room that offers independence from the rest of the family.
When thinking about adding a bedroom to the basement, it's important to research permits and bedroom requirements. Rescue openings must be provided in every room intended to accommodate sleeping occupants. A qualified professional can often show you products to help provide a means of egress from the new basement space that others don't even know exist. Check with your local building department and with your insurance company, as there may be requirements for both.
Man Cave
A man cave can be anything from a workshop to a home gymnasium or entertainment center. The amount of finishing that a man cave requires will depend on the type of activity that will be taking place there. Home workshops, for example, require the space to be less sophisticated than rooms that house a computer desk and entertainment center.
More Storage
Creating storage space can be one of the easiest types of basement renovations, because moisture control tends to be the only major change that needs to take place for this type of renovation. Sophisticated lighting systems, climate control and other features that improve comfort are all unnecessary if the only goal is to add storage space to the home.
Challenges Associated with Basement Remodeling
A typical basement is not designed to be a comfortable place for spending time. Finishing your basement to any degree may be a multi-faceted project that's easy to do incorrectly. Below are some of the most common challenges associated with basement remodeling.
Moisture and Flooding
Most basements are wet, because the earth itself is full of moisture. Moisture that's absorbed into the foundation of the home eventually finds its way into the basement, where it collects in puddles, forms condensation on the walls and does damage to the wood and pipes of the home.
These problems are of less concern in homes where the basement is not heavily used, but this cannot be the case in a finished basement with furniture, carpeting and the other trappings of a finished living space. If you wish to finish your basement, one of your first steps will be to get the moisture under control.
There are many different waterproofing systems that can be installed in a basement to help control the moisture. The type of waterproofing system you choose will depend on the severity of the problem and other factors.
Some of the most common drainage systems include:
Sump pump: A sump pump is a pump placed in a hole (called a sump). As the sump fills with water, the pump removes the water and forces it through a drain into the yard.
French drain: A French drain consists of a pipe placed in the ground surrounded by gravel. Water flows through the gravel to the pipe, and then is directed away from the house.
In addition to these drainage systems, there are many small things that can be done to prevent moisture from entering your basement. Installing waterproof coating on the walls, caulking the cracks, placing dehumidifiers in each room and redirecting water away from the house with dry creek beds can all help control moisture in a basement.
Heating and Cooling
When it comes time to heating and cooling your basement, you'll need to be sure that a professional determines whether or not your home's existing HVAC system has the capacity and zoning capabilities to handle the additional space. It is more common to install a separate system to do this, especially when it comes to dehumidification.
Electrical Upgrades
If your basement remodel will be adding living space to your home, your home's electrical system may need to be upgraded to accommodate the change. Your home's electrical service is proportional to the size of your home. Failure to upgrade your electrical service could overload your home's electrical system, leading to tripped circuits and even a possible fire.
Planning Your Basement Remodel
Extensive planning is required to ensure that your basement remodel is a success. Choosing the right contractor, budgeting the right amount of money and getting the proper permits will help ensure that your home's remodel goes smoothly.
Budgeting
For most homeowners, budgeting is one of the most difficult parts of a home remodel. The cost of the remodel depends on factors like the scope of the remodel and the geographic region where the remodel will take place. To determine the approximate cost of the remodel, start contacting contractors in your area. Interview contractors on your property after looking at the basement together. Discuss the scope of the project with each possible contractor.
Each contractor will quote a different price, but having these conversations will help you determine approximately how much you can expect to spend on your renovation. This amount will help you decide how much to request if you plan to borrow from a bank.
When meeting with your banker or loan officer, remember to build in a 10 or 15% margin of error. This will help ensure that any unanticipated costs will be covered. Remember that very few renovations ever go according to plan, so it's important to have wiggle room in your budget.
Permits
Any big changes made to a home typically require permits to be pulled at the local building department. Knowing in advance what kind of permits need to be pulled can help you be prepared and can keep the renovation going smoothly once it gets underway. As soon as you choose a contractor for your project, ask him or her which permits will need to be obtained, and then go pull permits as soon as you can.
Architect or Design-Build?
One of the questions that you'll be faced with early on is whether or not to hire an architect or a design-build contractor. Architects are academically educated building designers who design blue prints which are then followed by contractors. Design-build contractors are contractors who do their designs in-house. There are advantages to both types of professionals.
Architects are known for creating unique designs with an emphasis on aesthetic appeal. Design-build contractors are experienced craftsmen who have personal, first-hand knowledge of building materials and the building process. Hiring a design-build architect can be more cost efficient because the architect is cut out of the process, and may make for a more harmonious work site when the project gets underway.
If you're feeling torn between an architect and design-build contractor, interview each type of professional before making your final decision.

To instantly unlock the final chapters, complete the form below:
About Kevin Ahern
Kevin is the Co-Founder of Litchfield Builders, an award-winning, industry leader with a reputation for managing projects others shy away from. They are known for their high-quality work, customer service, and reliability and though still relatively small in size, Litchfield Builders now competes with some of the areas largest firms in both the residential and commercial arenas.