Subscribe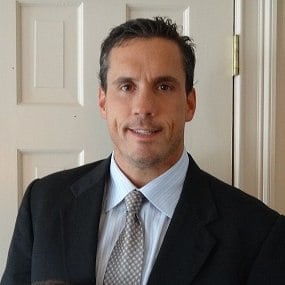 How Long Will Your Home Remodel Take to Complete?
Homeowners undertaking a home remodeling project always have questions about the timeline. Knowing when the project will begin, when milestones will be reached and when the project will be finished is understandably important to many homeowners. This is especially important for homeowners who must put their lives on hold to get their remodel finished. Homeowners who must relocate, stop using a bathroom, live without a kitchen or who are seriously inconvenienced during the home remodel often find themselves counting down the days to the expected completion date.
Understanding the home remodeling process and how long the remodeling process takes helps many homeowners to budget their time and push through the inconvenience. At Litchfield Builders, we work hard to communicate with clients and ensure that they know when their home remodel will be finished. Understanding what goes into a home remodel and what key factors could affect the timeline is important.
---
Planning a remodel? With our free checklist, you'll be sure every detail is accounted for before you begin construction.
---
Key Factors that Affect a Home Remodel Project Timeline
There are many key factors that can affect a home remodel project timeline. Some of the factors that can change or affect the project timeline include:
Scope of the Project
Smaller projects tend to be faster and easier to complete. For example, ripping out the entire kitchen and completely remodeling the room may take months. On the other hand, installing new flooring and trim is a relatively quick process that is likely to take a few days, at most.
Customization of Materials
Homeowners who have their cabinets or other millwork built specifically for their project may have to wait time for their customized fixtures or furniture to be completed. Taking measurements, discussing the design with the homeowner and finalizing the custom design all take time. Once the design is completed, the building process begins. The length of time it takes to build custom millwork depends on the size of the project.
Changes to the Plan Mid-Project
Changing the details of a project once remodeling has begun can derail progress and push off the end date. Sometimes these changes are minor, like a change of materials or a different type of appliance. Other times these changes are major, like the decision to add onto a room or relocate the plumbing fixtures. The bigger the change, the more likely it is that the project end date will be pushed off into the future.


Kitchen Remodel Timeline
While many factors can go into the timeline for a kitchen remodel, these renovations are still somewhat standardized, making it possible to predict the approximate end date. Most kitchen remodels take between 2 and 12 weeks, depending on the scope of the work.
Complete kitchen remodel. A complete kitchen remodel involves new flooring, cabinets, appliances, countertops, lighting and other features. Complete kitchen remodels can take up up to 3 months to finish, because they involve the removal of the old kitchen features and installation of all new features.
Kitchen upgrade. A kitchen upgrade will consist of only 1 or 2 of the above projects, and may take as little as a few weeks to complete. Homeowners who are hoping to get their remodel completed quickly may wish to limit themselves to a small, simple remodel.
During a major kitchen remodel, you'll find that many of the steps, like the removal of the old kitchen features and the marking out of the new features, only take a couple days each. The more complex steps of the kitchen remodel, like the installation of cabinets and countertops, can take a couple weeks.


Bathroom Remodel Timeline
A typical bathroom remodel will take somewhere between two to three weeks, depending on whether or not the homeowner is seeking a total remodel. It's important to note that weekends are not included in these projections. Accounting for weekends can add one or two weeks onto a project. In a home with only one bathroom, this can be a major inconvenience and may require the house to be vacated when the bathroom is unavailable.
Most of the individual steps of the bathroom remodel will take only one or two days to complete, because the bathroom is smaller than the kitchen. That said, a bathroom remodel can get complicated, especially when the homeowner decides to make change orders or switch the plans.


Timeline for Additions to the Home
Home additions can take between 3-6 months, although this can vary based on scope of work and complexity of the project. Common addition projects include:
In-law apartments. In-law apartments can take longer because they typically include a bathroom and kitchen.
Second-floor addition. This major renovation can take between 4 to 6 months.
Kitchen bump-out. A kitchen bump-out is a small addition that widens your kitchen by as much as 36 square feet. This can take 1-2 weeks.


Basement Finishing Timeline
Finishing a basement is a good way to add storage space and living space to your home. This multi-faceted remodel is made up of many different parts including insulation installation, drywall hanging, duct work installation, plumbing and electrical work.
A typical basement finishing project will take between 4 to 6 weeks, depending on the current state of the basement and the plans for the finished space. For example, finishing a basement for the sole purpose of adding storage space is a relatively quick remodel, whereas a project that adds a kitchen or bathroom will take longer.


Get Started on Your Remodel Today
The total amount of time that a homeowner can expect a remodel to take depends upon the scope of the project, the state of the house before the project begins and whether or not the homeowner is completely settled on what he or she wants for the remodel. Homeowners who do research in advance of beginning a home remodel project are more likely to know what they want, resulting in fewer change orders midway through the project.
Are you planning to complete a home remodel in the near future? Wondering how long it will take? Leave your comments and questions in the comment box below.
Litchfield Builders is an award-winning general contractor serving New Haven and the surrounding area. We start each remodel project by providing the homeowner with a quote. We work hard to communicate with homeowners and provide accurate timelines. For more information to help you plan out your remodel, download our free checklist that takes you through the three key phases to planning a successful home remodel.
About Kevin Ahern
Kevin is the Co-Founder of Litchfield Builders, an award-winning, industry leader with a reputation for managing projects others shy away from. They are known for their high-quality work, customer service, and reliability and though still relatively small in size, Litchfield Builders now competes with some of the areas largest firms in both the residential and commercial arenas.