Subscribe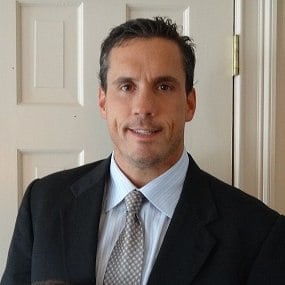 The Homeowners Guide to In-law Apartments
In recent years, in-law apartments gained in popularity as a space for in-laws, older children, guests and tenants. Many homeowners consider getting in-law apartments for their homes at one time or another. At Litchfield Builders, we regularly consult with homeowners who are considering installing an in-law apartment either in their house, above their garage or somewhere on their property.
The benefits of in-law apartments are numerous and varied. These remodels add useable space to an existing home, making it possible for multiple families to live together under one roof. In addition, in-law apartments boost property values and can make it easier to sell a home when the time comes. Adding an in-law apartment can help you sell your home for more money when the house goes on the market.
---
Free Guide: Remodeling For Life
Learn How Home Remodeling Can Help Ease Life Transitions.
---
What Is An In-Law Apartment?
An in-law apartment is a small living space attached to a larger primary residence. These additions vary in scope and size, depending on the needs of the homeowner. In order for an accessory apartment to meet legal requirements it must have a private bathroom, kitchen, living room, bedroom and a private entrance. In essence, in-law apartments can function as an entirely separate residence.
There are many reasons that a person may choose to install an in-law apartment on their property.
Residence for older parent or family member. As parents and family members age, they often find themselves needing a place where they can live in the company of others. In-law apartments give older relatives a safe environment where they can age in place.

Guests. Guest apartments are a convenience for homeowners who frequently have company.

College age children. For parents of older children, an in-law apartment is the perfect residence for a college student or recent grad who needs a safe and inexpensive place to live.

Tenants. For a homeowner hoping to make extra income, an in-law apartment can be rented to tenants.
Types of In-Law Apartments
There is more than one kind of in-law apartment. The type of work that will need to be done to convert the home depends on the location of the apartment.
Basement In-Law Apartments
Basement in-law apartments are perfect for young tenants like college students, because a basement space often feels separate from the rest of the house. For older residents, a basement space can be problematic as basement stairs can be narrow and dangerous for people with physical limitations.
Usually the basement will need to be finished before the space is livable. Finishing a basement typically involves waterproofing, installing drywall, enclosing pipes in the ceiling, installing lights, ductwork and plumbing. Local codes may require installation of a window and doorway for escape in the event of fire.
Attic Conversions
Attics are an unused space in many households. Attic conversions are a smart move for homeowners, especially if a natural entrance point and proper ventilation is already in place. Without these features, attic remodels can become complex. Like the basement apartment scenario, older tenants may find the stairs into the attic to be dangerous and difficult to climb.
Garage Conversion
Garage conversions are floor-level, which makes this a smart conversion for older relatives. In homes where the garage is detached from the main residence, garage conversions are also good for renters. However, since garages typically have no plumbing or ductwork, a garage conversion can require quite a bit of work in order to make the garage serviceable.
Home Addition
Home additions are one of the most popular choices for people remodeling their homes, as this option is completely customizable. Home additions are an excellent option for older relatives, as additions are typically on the ground floor.
Features to Consider
Homeowners building an in-law apartment will need to consider the types of features necessary for their needs. Some of the most popular features to consider include:
Curbless shower. Curbless showers minimize the risk of an accident climbing into and out of the shower. Curbless showers are a popular option for older relatives.

Wider doorways. For older relatives who have walkers and wheelchairs, wider doorways make it easier to navigate the halls and entrances of their new home.

Separate entrance. Having a separate entrance allows the resident of the in-law apartment to come and go as they please without disturbing others in the household. This is an important feature for residents who are active late at night and in the early hours of the morning (as in the case of a college student or a new college grad).

Full kitchen. Having a full kitchen on hand enables the person living in the in-law apartment to remain independent. A full kitchen should include a countertop, cabinets, refrigerator, sink, stove and oven.

Upgrade electrical capacity. An in-law apartment can put strain on the electrical system of a larger household. Upgrading the electrical capacity of the home can ensure good electrical service for the entire property.
Building Permits and Zoning Requirements
It's very important to complete construction work on an in-law apartment according to all building codes, laws and regulations. Working with a professional general contractor can help ensure that all work will be done to code. Work done that is not to code can be dangerous and can also make a property difficult to sell in the future. In addition, unpermitted work may not be covered by homeowners insurance.
In most parts of Connecticut, in-law apartments are allowed if no rent is paid. In parts of Connecticut where in-law apartments are allowed to be rented to tenants, Connecticut's landlord and tenant regulations apply.
Contact Litchfield Builders, An Experienced General Contractor
In-law apartments can increase property values, enable multigenerational families to live together and can help keep college students living at home. Often an in-law apartment will require major renovation of the space where the apartment is being built, including:
Plumbing

Electrical

Ductwork

Kitchen installation

Bathroom installation
These features may all need to be installed in the location where the apartment will be located. Working with a capable general contractor can help ensure that your home's renovation is completed properly.
Where will you put your in-law apartment? What kind of work will need to be done to your home? Leave your comments in the box below to start the conversation about your renovation! At Litchfield Builders, we know how to build an in-law apartment that is safe, attractive and meets the needs of the homeowner. To get started on your project, download our free Guide to Home Remodeling for Life Transitions, or contact us today to make an appointment to discuss your project.
About Kevin Ahern
Kevin is the Co-Founder of Litchfield Builders, an award-winning, industry leader with a reputation for managing projects others shy away from. They are known for their high-quality work, customer service, and reliability and though still relatively small in size, Litchfield Builders now competes with some of the areas largest firms in both the residential and commercial arenas.