Subscribe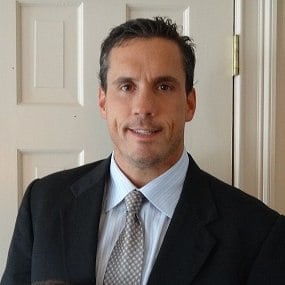 Top 10 Features in an In-Law Apartment
Having a relative, grandparent or even a family friend move in with you could be an incredible experience that is often out of love and kindness. Inviting them into your home will make them feel appreciative and very grateful for having a familiar place to stay.
Having an in-law apartment in circumstances such as this can make the experience even better. It gives them a place to call their own so they can remain independent and not feel as if they are intruding on anyone's day to day life. To help homeowners plan for a situation such as this, we have created a list of the top 10 in-law apartment features to consider adding to your remodel.
---
Free Guide: How Home Remodeling Can Help Ease Life Transitions
---
The Top 10 In-Law Apartment Features You Should Consider Installing
1. Stair Lifts
Homes with two-stories are problematic for older people who have foot problems, knee problems, and other disabilities. Stair lifts allow older people who have difficulty walking up and down stairs to access the upper floors of their home.
2. Curbless Shower
For homeowners who don't use the bathtub much, a curbless shower is a more practical option. Curbless showers enable the homeowner to walk into and out of the shower without climbing or lifting their legs.
3. Gas Fireplace Conversion
Maintaining and cleaning out a wood-burning fireplace can be tricky for older people who might have knee problems or a bad back. Gas fireplaces, however, are low maintenance solutions to think about installing. This will allow them to have a fireplace that they can easily light and maintain.
4. Proper Lighting
Proper lighting is important for seniors with poor eyesight. Installing proper and well-planned out lighting options allows seniors to have just the right amount of light.
5. Ramps
Ramps are another important feature for an in-law apartment for people who might be older and possibly in a wheelchair. Ramps will enable them to go up and down stairs so they can get in and out of their house at will.
6. Additional Parking
If your in-law apartment is being built to house an additional family member, your home may need additional parking. A driveway widening project may be helpful to accommodate any new cars, vans, or vehicles that will be parked on your property.
7. Outdoor Path Installation
Walking on grass or mud can be dangerous for older people who have mobility problems. Installing an outdoor path on the property enables in-laws to reach parts of the yard that they might otherwise not be able to access. This also allows them to feel more comfortable taking walks outside which is great for health.
8. Wider Doorways
For people in wheelchairs, narrow doorways can be a big problem. Some seniors who use a wheelchair to get around the house require wider doorways, especially for front and back exits.
9. Ground-Level Space
Instead of installing a stair lift or an elevator, homeowners make their in-law apartments more accessible by installing only ground level rooms. This enables their home to be more functional for all of their spaces.
10. Building In A Full Kitchen
As much as it's great having a grandparent or close relative living with you, it's also important to give them space and independence. Having an in-law apartment with a full kitchen with all of the important amenities will allow them to cook for themselves and on their time.


About Kevin Ahern
Kevin is the Co-Founder of Litchfield Builders, an award-winning, industry leader with a reputation for managing projects others shy away from. They are known for their high-quality work, customer service, and reliability and though still relatively small in size, Litchfield Builders now competes with some of the areas largest firms in both the residential and commercial arenas.