Subscribe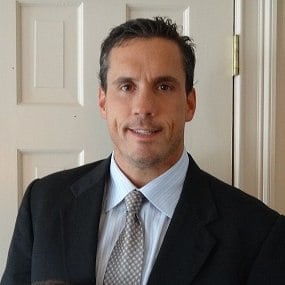 How to Find A Professional CT Home Builder In 2017
Finding a good CT home builder before beginning a home improvement or building project is critical for project success. In general, a good professional contractor will have a license, a good reputation and references. Homeowners seeking the best work and the most reliable contractor possible can find what they're looking for by searching the local directories, conducting online research and seeking contractors with the qualities mentioned above.
Finding a professional contractor with the right credentials to perform your home improvement project or upgrade can be challenging. Knowing where to look and what information to look for can help. Below are some of the tried and true methods for finding the best professional Connecticut home builders in 2017.
---
Free Ebook: How to Choose a Professional Home Remodeling Contractor
---
Conduct Research Online
Start with a Google search to find the home builders in your county, city or state. Homeowners in rural areas may have to search longer and harder for a list of contractors who service their area. Once a search has come back with contractors from the specified area, then the research truly begins. Looking at each website should give the homeowner a sense of the company's standing in the community. Look for features like:
Awards: Awards for ethical business practices and quality workmanship are a good sign that a business is trustworthy. Look for logos and symbols that indicate that the business has won local awards, or search for an award page. Pay attention to the organizations that have administered the awards, as this may tell you something about the value of the awards.
Testimonials: Testimonials can tell you more about how a business works and how a business keeps their customers satisfied. Look for repeating key terms like "good quality" and "excellent communication," which can help you decide for yourself whether or not a business treats its customers well.
Portfolio: The portfolio will help you decide what kind of work to expect from a contractor. You'll get a sense of the contractor's style and the quality of work that the contractor delivers. Browse through the pages of the contractor's portfolio until you find a project that matches the one you'll be hiring the contractor to do. This will help you decide whether or not this is the contractor for your needs.
Take Your Search Further
After looking at websites and perusing the pages of each business, compile a list of contractors that best fit your needs. Once you have a list of contractors, conduct a Google search for each contractor individually. If the contractor is well established in your community, doing this will bring up online reviews. Look for red flags that could be indicative of a problem. While a few negative reviews out of hundreds are unlikely to point to an issue, a large number of negative reviews may be something to pay attention to. Look for patterns that could point to poor business practices or a weakness in the company.
Check Licensing
A good contractor will have up an up to date license that indicates the contractor has met the standards set by the state and local authorities. A search can easily be done online. For homeowners living in Connecticut, a license can be verified on the ELicense system of the state of Connecticut website. To verify licensing of a business, you'll need the business's license number. If you can't find a business's license number on their website, call the business to ask for their number.
Schedule Consultations
Once you've narrowed your list to three to five businesses, schedule a consultation with each possible contractor. Knowing your budget and your goals for the project can help make these conversations more productive, so you'll want to do some planning ahead of time.
When the contractors come to your home, be prepared to discuss your goals. Ask for feedback about your project, and ask the contractor questions about how they would accomplish your goals. Asking questions is a good way to determine how well you and the contractor communicate, which is an important part of finishing a home remodeling project.
Ask each contractor for references that you can call to ensure that other customers have been happy with the contractor's work. When you're trying to narrow the list of potential contractors, these references can help you decide which contractors are the best fit for your needs. When talking to references, ask questions such as:
Are you satisfied with the quality of the work the contractor produced?
Did the contractor communicate well for the duration of the project?
Would you recommend this contractor to others?
Would you use this contractor again?
How long ago did your project take place?
Did you have any complaints about the way the project was handled?
Schedule a Face to Face On-Site Meeting
Once you've found a contractor that is right for your needs, schedule an on-site meeting to talk more in depth about your project. The goal of this meeting will be to make plans, establish a timeline and, if you're still comfortable by the end of the meeting, sign the contract. Building a strong relationship is key to a successful building project. As you talk to the contractor in this meeting, ask yourself, can you see yourself working with this contractor for the next several months or longer? Do you feel you can trust this contractor?
If you have concerns about whether or not this contractor is right for your needs, don't sign a contract. You should feel comfortable with the contractor before entering into an agreement with him or her. If something doesn't feel right, don't be afraid to continue your search!
Get Started Finding Your CT Home Builder Today
Are you searching for a CT home builder for your remodeling or home construction project? Leave your questions or comments in the box below, or download our How to Choose a Professional Home Remodeling Contractor Guide. It's important to take steps to ensure that your construction project is the best experience possible.
At Litchfield Builders, we're proud to have an excellent reputation in our community. We offer quality workmanship and work hard to ensure that all of our customers are satisfied with their projects. Whether you're seeking a remodel or are seeking to build a new home, we can help. We are licensed, can provide references, have won awards and have published our portfolio online so you can see for yourself the kind of work we do. To ensure that you're comfortable with the process, we'll be happy to answer any questions that you might have. To make an appointment, contact us today at 203-772-2453.
About Kevin Ahern
Kevin is the Co-Founder of Litchfield Builders, an award-winning, industry leader with a reputation for managing projects others shy away from. They are known for their high-quality work, customer service, and reliability and though still relatively small in size, Litchfield Builders now competes with some of the areas largest firms in both the residential and commercial arenas.