Subscribe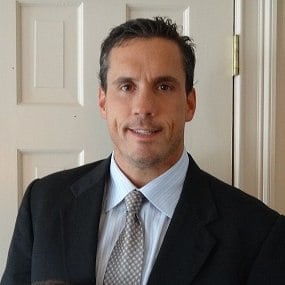 Cost of Pre-made Vs. Custom Built Bathroom Vanities in Connecticut
The vanity is like the centerpiece of the bathroom. In many Connecticut homes, the vanity is also the biggest and most ornate piece of furniture in the bathroom. Positioned just beneath the mirror, the vanity is what most people see first when they enter.
Deciding which vanity to buy, how much money to invest in the vanity, and whether to buy a pre-made vs. custom built bathroom vanity can be challenging. While your budget should play a role in your decision, there are other factors to consider as well. Quality, customization, appearance, and functionality are all important factors to consider when choosing a vanity.
Generally speaking, the more you spend, the higher the quality will be - and the more likely it is that your vanity will meet your needs for years to come. If you're planning a Connecticut bathroom remodel, it's important to understand the difference between pre-made and custom-built bathroom vanities, and how these differences impact cost.
Litchfield Builders has been working with homeowners to remodel their bathrooms and upgrade their home fixtures for over twenty years. We provide input and advice as homeowners decide which products and materials to use in their home improvements. We also create stunning custom vanities for homeowners who need something a little different for their bathroom.
In this article, we compare pre-made vs custom built bathroom vanities to help you decide which one you prefer.
Cost of a Bathroom Vanity in CT
Quality, size and customization are the biggest cost drivers for most bathroom vanities. Small, pre-made vanities (also called stock vanities) are the most affordable units, starting from just a few hundred dollars. Customized vanities, large vanities and higher quality models cost more money overall. Costs vary a lot within each category of vanity:
Pre-made/stock vanity: $200 - $2,000 (average cost around $800)
Semi-custom: $500 - $2,800
Custom: $500 - $2,800
While low-cost vanities (in the $200 to $300 range) are available, they are often not the best choice. Low-quality materials do not last long or wear well. A quality vanity made from durable materials should improve the appearance of your bathroom for years to come.
Additional Costs to Consider
Installation
Purchase and installation are separate costs in a typical Connecticut home remodel. Installation costs vary, depending on whether your contractor must move or replace plumbing. Expect to pay anywhere from $200 to $1,000 for installation.
Flooring
Modern vanities have legs, but often older vanities do not. Removal of an older vanity with a footprint that covers the floor may reveal stains or damage to the floor beneath the vanity, and may even reveal the flooring itself was installed around the vanity, not beneath it. Installation of a vanity that sits above the floor may require your contractor to install new flooring, thus increasing the cost.
Size
Size and cost are usually related. Larger vanities cost more money. Custom sizes (even for small vanities) also cost more money, because custom sizes are only available in custom and semi-custom vanities, which typically cost more money overall.
Pre-made Vs. Custom Built Bathroom Vanities
So, which type of vanity is right for you? How can you tell if you should buy a pre-made, custom or semi-custom vanity? Is one better than the other?
Pre-made Bathroom Vanities
Pre-made vanities can be found in most home improvement stores. They come in standard sizes, ranging from 18- to 72-inches, and in a range of styles, including farmhouse, transitional and modern.
Some vanities offer different options regarding finish color and countertop material, but choices of this type are often limited. In addition, sizes are limited and standardized. Homeowners with a strangely shaped bathroom or a particular vision for their bathroom may not find what they need.
If you can find a vanity to fit in your bathroom in a pre-made size, there may be no reason to get a semi-custom or custom vanity. The cost of pre-made bathroom vanities tend to be very reasonable. In addition, pre-made vanities can be good quality. The right piece can enhance your bathroom just as well as a semi-custom or custom product.
Wondering how to choose a quality pre-made bathroom vanity? Here's what to consider:
Cost. When it comes to vanities, you really do get what you pay for. Avoid buying a low-cost vanity to come in under budget. While you may save money in the short term, you could find yourself replacing your vanity in just a few short years.
Construction. Pre-assembled stock vanities tend to be sturdier and higher quality than stock vanities that are assembled onsite. These vanities are assembled in the factory using industrial techniques, and they're tested in the factory. They're designed to withstand the stress of travel, and thus may be more durable.
Drawers. Check out the drawers - specifically, the bottom panel of the drawer. Thicker, heavier drawers made from solid wood are more capable of holding a lot of weight and are better quality.
Hinges and drawer slides. Soft-closing drawer slides and hinges tend to be higher quality than standard products, and can prolong the life of the vanity.
Semi-Custom Bathroom Vanities
Semi-custom vanities are similar to pre-made models but can be made in unusual sizes as needed. Semi-custom vanities are typically not as expensive as custom vanities and may take less time to prepare for bathroom installation. Even the more affordable semi-custom vanities tend to be higher quality than the lowest-cost stock vanities, and are typically better construction overall.
Custom
A custom bathroom vanity in CT is a vanity that is made for your home from milled lumber and the countertop of your choice. Custom vanities are generally the most costly of all the types of vanities available, but if you have special needs for your bathroom or simply want a custom look that no one else has, then a custom vanity may be your best choice.
The great thing about a custom vanity is that you can choose the look that most appeals to you, and you can customize the storage options to ensure that your vanity will hold what you require to keep your bathroom organized and tidy. The professionals at Litchfield Builders can create a custom bathroom vanity for your Connecticut bathroom remodel. Work with your contractor to choose a countertop material, a wood finish, hardware and other features.
Designing a Custom Vanity? Work with Your Connecticut Contractor
If you've made the decision to design a custom vanity, this is your opportunity to create a unique fixture that will have a lasting impact on your bathroom. Here's what to discuss with your Connecticut home remodeling contractor:
Style. You'll be asked to choose between many styles including modern, shaker, farmhouse, transitional, classic, industrial.
Finish. In recent years, painted vanities have become more popular than natural wood finish vanities. Cream, white, gray, blue and even black are all colors that homeowners choose for their bathroom vanity. Once the vanity is painted it can't be easily restored to a natural wood finish, so choose carefully.
Hardware. The hardware (knobs and handles) you choose for your vanity adds personality and a little flair to your cabinet.
Countertop material. Granite and quartz are easily the most common countertop material in CT bathrooms, although some homeowners prefer marble for its classic beauty. Talk to your Connecticut contractor about the benefits of quartz before exploring countertop options.
Get Started with Your Bathroom Remodel
At Litchfield Builders, we create custom millwork for homeowners in Connecticut. We design cabinets, vanities, bookshelves, office furnishings and more. A custom-made vanity enhances the value of your home as well as the beauty your bathroom.
Work with an experienced contractor to create a bathroom vanity to enhance your living space.
To find the perfect contractor for your bathroom remodeling project, check out our free guide on How to Choose a Professional Home Remodeling Contractor.
About Kevin Ahern
Kevin is the Co-Founder of Litchfield Builders, an award-winning, industry leader with a reputation for managing projects others shy away from. They are known for their high-quality work, customer service, and reliability and though still relatively small in size, Litchfield Builders now competes with some of the areas largest firms in both the residential and commercial arenas.