Subscribe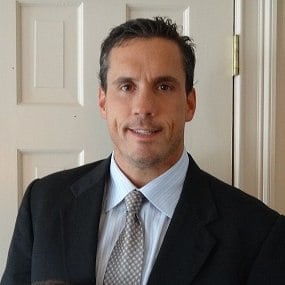 4 Tips to Make The Most of Your Bathroom Vanity and Cabinetry Budget
Custom and semi-custom bathroom vanities range in cost from hundreds to thousands of dollars. These units typically include a separate countertop and faucet. Putting the separate pieces together in one integrated whole is relatively time consuming and cost-inefficient.
While some homeowners with very particular bathroom vanity needs may choose to purchase customized bathroom vanities made from separate parts, there are many ways to save money on this process. Read on to find out more information about how to get the most out of your bathroom vanity and cabinetry budget.
1. Pre-Made Bathroom Vanities
Pre-made bathroom vanities, available for sale at large home improvement centers and hardware stores, save homeowners money, often without sacrificing quality. They come available in a variety of styles to meet the needs of typical homeowners in the area.
Some key features to look for when purchasing your bathroom vanity include:
Storage space. Look for a vanity that provides enough storage space for your needs. Some vanities come with drawers, others with cabinets, many come with both. For extra bathroom storage, look for supplemental matching cabinetry.
Size. Measure the space available when choosing the right size vanity for your bathroom. Your contractor can help you decide what size is practical for the space available.
Countertop material. Quartz countertops are quickly becoming the most common kind of countertop material available. Quartz is easy to maintain, requiring only standard cleaning to maintain good looks for decades.
2. Watch for Bathroom Vanity Trends
Wandering around at home improvement stores, you'll start to notice some patterns in the appearance and construction of bathroom vanities. If you decide to update your bathroom vanity in 2020, here's what you're likely to see.
Open Shelving
Open shelves have been a standard feature in kitchen remodels for years. Now, open shelves can be found in vanities and on the walls of bathrooms. Clutter on open shelving can make your bathroom look small and messy. Vanities with open shelving are a good option for homeowners who need minimal storage space to make their bathroom functional.
Legs
For decades, standard bathroom vanities extended all the way to the floor. Now, most vanities have legs and open space beneath. Removal of your old vanity may reveal that flooring stops or changes beneath your vanity. Work with your contractor to install new flooring that goes all the way to the wall.
Gray, White or Dark Counters
Natural wood vanities were the most common bathroom fixtures for decades. In the last few years, painted vanities have become more popular. Like cabinets in the kitchen, white and gray are the most common vanity colors. Natural wood vanities are still available, most often in dark colors.
Oil Rubbed Bronze or Brushed Chrome Faucets
Pre-made vanities often come with faucets pre-installed. The most common metals for faucets generally include oil rubbed bronze, brushed nickel and chrome. Brushed brass is becoming more common, but to get a specialized faucet of this kind, purchase one separately and ask your contractor to install it for you.
White Countertops
White is the countertop color of choice, whether that's a countertop made from Quartz or marble. Quartz is a new product sometimes called "engineered stone." It's made from stone dust mixed with resin.
Marble countertops are made from natural stone. Marble is much softer than Quartz, and it's easily scratched. Some marble countertops will yellow with time. They must also be re-sealed periodically to protect the marble from water. For a material that is easy to maintain and relatively low maintenance, buy a countertop made from Quartz.
Want Something Different? Talk to Your Contractor About a Custom Vanity
Pre-made vanities are generally only available in the most popular styles and standard sizes. If you're attracted to vanities that fall outside the norm, or if you're seeking a vanity in an unusual size, your contractor can help. Semi-custom and custom vanities help homeowners who have unique vanity needs.
3. Ensure Quality
Pre-made bathroom vanities are generally fine quality and can last for decades. Your contractor can help you gauge quality to ensure that your bathroom vanity will withstand years of normal wear and tear or if the faucet needs to be replaced before installation. In particular, your contractor may recommend changing the faucet from your pre-made vanity. Faucets that come with pre-made vanities, though adequate, are often not built to last.
4. Work with Your Contractor
What vanity features do you find most attractive? Are you likely to purchase a bathroom vanity from a home improvement center, or are you more interested in a custom-made vanity? Litchfield Builders prioritizes the needs of the clients and would like to know what you want in a bathroom remodel. Leave your comments in the box below.
Litchfield Builders has been remodeling homes in Connecticut for more than two decades. We perform quality home improvements and remodels for homeowners in cities around the state. We can also provide advice to you as you choose the right materials for your home remodel. For more information about bathroom remodeling and general home remodeling services, contact us today for a consultation. You can also download our free publication, How to Choose a Professional Home Remodeling Contractor.
About Kevin Ahern
Kevin is the Co-Founder of Litchfield Builders, an award-winning, industry leader with a reputation for managing projects others shy away from. They are known for their high-quality work, customer service, and reliability and though still relatively small in size, Litchfield Builders now competes with some of the areas largest firms in both the residential and commercial arenas.