Subscribe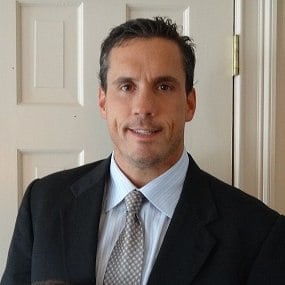 Custom Bathroom Vanities: 6 Features to Map Out Before You Start
Custom bathroom remodels are growing in popularity. There are several things to consider when beginning a bathroom remodeling project, especially if the project involves custom bathroom vanities. Creating a list of goals and a map of work to be completed on the vanity can help keep the planning and construction phases going smoothly. Custom bathroom vanities are comparatively valuable because of their beauty and functionality. Homeowners interested in building a custom bathroom vanity as a part of their bathroom remodel must work with a qualified contractor to create the best custom vanity for the space.
Litchfield Builders works with homeowners to design custom bathroom vanities that are beautiful as well as sturdy. For homeowners who would like to get the most out of their Connecticut bathroom remodel, a custom designed bathroom vanity is the best way to get the most for the money. In this post, we'll discuss the factors to consider during the planning process.
Overall Layout
Before any other decisions can be made, size and layout must be determined. The size of the vanity is often proportional to the size of the bathroom. Shape and size both have an impact on the amount of space that will be left in the bathroom once the vanity is installed. L shaped vanities can help save space, as can triangular shaped structures that fit in a corner.
Often, this part of the planning process involves taking measurements. Homeowners who have a hard time envisioning the space that a vanity will take up in the bathroom can use chalk to draw an outline on the bathroom's tiled floor. This will help the homeowner decide in advance how large is too large.
---
Free Guide!
How to Choose a Professional Home Remodeling Contractor

---
Creative Storage Options
The next thing to consider when trying to design a custom built bathroom vanity is storage space. Homeowners must ask themselves: how much is needed to keep the bathroom organized? In bathrooms where there is currently not enough storage space to fit all of the bathroom supplies, homeowners must decide how much more storage space is needed to keep the bathroom organized.
There are many vanity storage options. Built-in cabinets are excellent for hiding items of miscellaneous size, while open shelving is a good choice for attractive towels, candles and small picture frames. Drawer organizers can be used to keep bars of soap, bottles of lotion and other loose items organized. Pull out trays are an excellent choice for long, flat bathroom supplies like hand towels, tooth paste, combs and spare toothbrushes, while hair dryer racks can hold a variety of hair care products.
For the standard homeowner, there are often too many options to choose from. Working with an experienced contractor can help during this part of the design phase.
Materials
The type of material a vanity is made from will have a big effect on its appearance and functionality. Different materials are maintained in different ways, so homeowners must choose wisely when trying to pick the material for their bathroom vanity.
Wood
There are many different types of wood that homeowners can use when choosing a material for their bathroom sink. Solid wood is the most valuable and most durable, and adds the most resale value to the home. Medium-density fiberboard is an engineered wood that mimics the appearance of solid wood but costs far less. Homeowners seeking a middle ground in price and quality can choose cabinet-grade plywood to build their vanity.
Countertop
Bathroom countertops can be made from a variety of materials including granite, marble and quartz. Marble is beautiful but can be impractical because it scratches easily. Quartz has grown in popularity in the last few years, and is a popular choice because it has the look of marble while being much less susceptible to damage.
Sinks
One of the many factors to be considered before choosing a vanity design is the number and placement of sinks. Extra sinks reduce counter space in the bathroom, so homeowners who choose to have an extra sink must sacrifice the convenience of the work space. An extra sink also takes up space inside the cabinet vanity, which can reduce the overall storage area.
Lighting
Lighting is an important part of a bathroom vanity. Some types of vanities will have built-in lighting options around the mirror. Sometimes this lighting is above the mirror instead of around it. Lighting can take many forms and shapes. Pendant lighting, for example, is often found above the mirror, and is useful for diffusing light in the area around the vanity. Back lighting around the mirror gives a soft, attractive glow to anyone or anything in the vicinity of the mirror.
Homeowners who wish to accentuate the beauty of their bathroom vanity can even build lighting into the space above the vanity to illuminate the countertop and drawers. Recessed lighting and track lighting both work well for this purpose. While lights of this nature may not be a part of the vanity, these lights can still work together with the vanity to create overall beauty.
Technology Options
Modern bathroom vanities come with technology features that make it easier for homeowners to charge electronic devices, plug in electronic equipment and even stay connected to the world around them. Common technology that is built in to modern bathroom vanities include built-in electrical outlets, bluetooth options and mobile phone charging stations. Homeowners who want to stay connected while they shower, do their hair and use the bathroom can benefit from these technology options.
Contact Litchfield Builders Today
Are you starting a bathroom remodel soon? Are you interested in custom bathroom vanities? Tell us about your upcoming bathroom remodel project in the comments box below. A good custom made bathroom vanity will have a variety of features. Quality materials, proper lighting, creative storage solutions and modern technology all make custom-built vanities an excellent option for the right homeowner.
Litchfield Builders helps homeowners design beautiful, custom-built bathroom vanities. Our custom millwork and built-in furnishings can add value to your property while improving quality of life in your home. For more information about how a custom-made vanity can improve your happiness at home, contact Litchfield Builders. We're happy to give you a quote for your bathroom renovation. You can also download How to Choose a Home Remodeling Contractor. This free guide will give you the information you need to get started with your home remodel.
About Kevin Ahern
Kevin is the Co-Founder of Litchfield Builders, an award-winning, industry leader with a reputation for managing projects others shy away from. They are known for their high-quality work, customer service, and reliability and though still relatively small in size, Litchfield Builders now competes with some of the areas largest firms in both the residential and commercial arenas.