Subscribe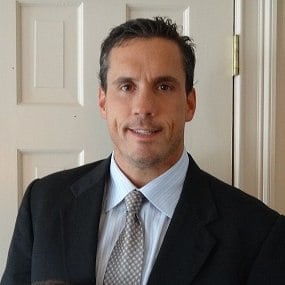 Top 8 Materials for a Master Bath Remodel
Bathrooms need to be remodeled every few decades. If they're not kept up to date, the fixtures may become non-functional and the look of the room may become unappealing. When the time comes to sell your house or have guests, your newly remodeled bathroom will make your home stand out.
In fact, if you're having guests for the holidays and would like to update the look of your home before they arrive, now is the time to get started on your master bath remodel.
In this article, we'll talk about the eight best materials for a modern bathroom remodel. Explore these possibilities with your contractor as you decide what your updated bathroom will look like.
1. Shiplap Walls
Shiplap walls create a focal point, like an accent wall. They're easy to install, and can even be put in place by a homeowner with some DIY skills. Shiplap comes in different colors and textures, depending on the type of wood being used. Shiplap is very popular at the moment, but it's also not hard to undo if you want to make a change later.
When choosing shiplap boards, we recommend turning to reclaimed wood first. Reclaimed wood has extra character, and it's better for the environment.
2. Quartz Countertops
Granite was the king of the countertops for a decade or more, but quartz is quickly taking its place as the countertop material preferred by homeowners. Quartz is an engineered product made from natural and synthetic materials. It resembles natural stone, but it's said to require less maintenance over time.
Homeowners like how flexible and consistent quartz is in its appearance. Whereas granite is only available in so many colors and styles, and is often limited in size, quartz may be available in larger slabs and comes in limitless colors.
These convenient features makes quartz the new product of choice for homeowners in Connecticut. Your contractor can direct you to a supplier that can help you pick the right product for you.
3. Oil Rubbed Bronze or Brushed Brass
At one time, shiny brass was the most popular faucet material in bathrooms. The shiny, cheerful color made bathrooms warmer and more inviting. Over time, preferences shifted to silver metals like brushed stainless steel. The pendulum is finally swinging back the other direction, with more homeowners turning to warm browns and golds once again.
Oil rubbed bronze and brushed brass are now in style. The deep coffee color of oil rubbed bronze looks perfect with natural materials like shiplap planks. Brushed brass adds a sense of understated cheer.
4. Freestanding Bathtubs
Alcove bathtubs were the only bathtubs found in bathrooms for decades. Alcove bathtubs are practical, but have less aesthetic appeal. Today, many homeowners turn to freestanding bathtubs when remodeling their bathroom. Freestanding bathtubs are not attached to the walls, and thus bear some resemblance to clawfoot bathtubs.
Freestanding bathtubs have many advantages. They're attractive, and do not require an alcove for installation. Homeowners also appreciate the tall walls and extra large capacity that is characteristic of so many freestanding bathtubs.
5. Integral Sink
Integral sinks are made from the same material as the countertops their attached to. They're seamless, elegant, and easy to clean. Integral sinks can be made from materials like quartz, ceramic, stone or nearly any material that matches the countertop.
6. White Paint
Classic white is the preferred bathroom color of choice for Connecticut homeowners. White has a purity and cleanliness that seems appropriate for any space where bathing and washing is the primary activity. White is also flexible, and can be matched with nearly any other neutral. In a small space like a bathroom, white pushes back the walls to make the space seem larger and more spacious.
7. Plank Tiles
Square tiles were preferred for years, but now plank tiles are rising in popularity. Some plank tiles are made to resemble wood, others resemble stone. Plank tiles can be made from a variety of materials, from ceramic to laminate. Some are textured, others are non-slip. Work with your contractor to find a tile flooring that is right for the look of your bathroom.
8. Subway Tiles
Subway tiles are long and narrow, similar to plank tiles. Install subway tiles on your bathroom walls as a backsplash, or install them over your bathtub to protect the walls. We recommend using a dark grout between subway tiles, as dark grout is easier to keep clean than lighter or white colored grout.
Starting a
Master Bath Remodel

?

At Litchfield Builders, we're always interested in hearing what homeowners want to install in their master bathroom. When choosing materials for your master bathroom, work with your contractor to get materials from recommended suppliers.

Litchfield Builders has been helping clients remodel their bathrooms for more than 20 years. We're always happy to make recommendations to homeowners who are trying to design the perfect bathroom.

We also have an extensive portfolio and can talk about our experience working with previous materials, so you'll know what you're getting when pick a material. To find out more about your master bath remodel, contact us today to make an appointment.

Download our free guide: How to Choose a Professional Home Remodeling Contractor, to learn more about choosing the right contractor to finish your job.

About Kevin Ahern
Kevin is the Co-Founder of Litchfield Builders, an award-winning, industry leader with a reputation for managing projects others shy away from. They are known for their high-quality work, customer service, and reliability and though still relatively small in size, Litchfield Builders now competes with some of the areas largest firms in both the residential and commercial arenas.