Subscribe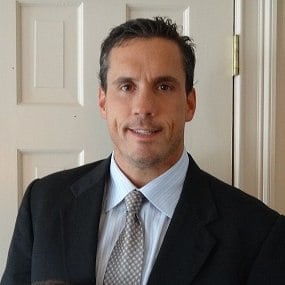 Best Commercial Bathroom Countertops for Your Remodel
A standard commercial remodeling project consists of many choices. How big should it be? How much should be spent? Which contractor to hire? And so on.
Which bathroom countertop material to select is just one of the many choices that must be made between the planning and construction phases.
It sounds like a small thing, but the commercial bathroom countertops you choose will have a lasting effect on the appearance and functionality of your building's bathrooms. Durability, price, and performance are all important factors to consider when making your selection.
Working with your contractor, looking at samples, reading reviews and doing research are all important processes when selecting the materials for your commercial remodeling project. Read on to find out what you need to know about choosing a countertop material.
LEED Certification Information
Throughout this article, you'll see mention of LEED points and LEED certification. LEED stands for "Leadership in Energy and Environmental Design." The LEED certification program was conceived by the U.S. Green Building Council. LEED is a green building rating system.
Under the point system, certain building characteristics and fixtures earn LEED points. Enough points can earn LEED certification for a building. In case you consider LEED points in your decision-making process, we've pointed out which of the most popular countertop materials are LEED-point eligible.
Most Popular Countertop Materials in Commercial Remodeling
Commercial property owners have a range of choices when it comes to bathroom countertops. In recent years, those choices have grown as manufacturers have created products that are more sustainable, more durable and longer-lasting.
Quartz
Quartz is perhaps the most popular countertop material today. Created from a combination of crushed stone and resin, quartz is durable, attractive and consistent. Commercial property owners appreciate quartz because it counts toward LEED certification. Quartz wears like stone, and often looks like stone, but can be dyed to bright colors.
Granite
Granite had the corner on the market for a long time, and it's still the second most popular option for commercial construction projects. Property owners are drawn to it because it's natural, attractive, durable, and it too can count toward LEED certification.
Laminate
Laminate is not as popular as granite or quartz, but it is very affordable and versatile. Many property owners are surprised to find out that laminate also earns LEED points. Laminate can mimic a variety of natural materials, like stone and wood. For property owners seeking the look of wood or stone without the cost, laminate is an excellent product.
Additional Sustainable Commercial Bathroom Countertop Options
Below are some additional sustainable countertop materials that have seen increased usage in recent years.
Recycled Glass
Recycled glass countertops consist of small bits of recycled glass encased in resin. Recycled glass comes in different color schemes for different settings. The beautiful patterns of recycled glass counters are attractive, colorful and distinctive. For the right bathroom, this material is a stand-out feature.
Wood Countertops
Wood has a rustic quality that can look good in the right bathroom, especially in natural and wooded settings. Wood requires more upkeep than many business owners are willing to take on, but its natural beauty is worthwhile for some.
Cost
In general, the cost per square foot for a countertop depends on the material being installed and the quality. Countertops can range anywhere from $30 per square foot to $200 per square foot. Generally speaking, the most expensive counters are made of granite and engineered quartz. Below is a breakdown of countertop materials discussed above:
Engineered quartz: $55 - $155
Wood: $55 - $300
Granite: $45 - $200
Recycled glass: $50 - $115
Laminate: $15 - $40
For a property owner on a budget, laminate counters are generally the most affordable option. Some suppliers will drop their prices if materials are bought in large quantities, and some contractors have arrangements with material suppliers that can lead to good deals for clients. Talk to your contractor to decide what is the best option for you.
Are Costly Counters Worthwhile?
Given the major price difference between the many types of counters, some property owners question whether costly countertop materials are worth the additional cost. In general, the answer is yes. Good quality counters are longer lasting and better looking. They're a good investment because they require less upkeep over time. While good quality counters can be more expensive in the short-term, the return on investment is much higher.
Which Counters Should You Avoid?
Generally speaking, low-end countertops are not as durable or long-lasting as quality, high-end countertops. The phrase, "you get what you pay for" is applicable here. Some types of manufactured countertops, like cultured marble, are also not as durable as natural stone countertops. Your contractor can advise you on the value of different types of counters, and which counters might be best for your business.
Making Your Decision
Picking a material can be tough.
Visit showrooms and suppliers.

View the choices up close and personal.
Read reviews.

Look at product reviews for your favorite materials.
Consider maintenance and durability.

Don't buy something that your business cannot maintain over the long-term.
Work with a Qualified Contractor
Choosing the right material for your bathroom countertops can be hard. Working with your contractor can help you make a decision.
Are you remodeling your commercial building this fall? What kind of countertops are you considering? What draws you to those counters? Leave your comments in the box below.
At Litchfield Builders, we help business owners choose the right countertops and navigate the complex problems that can occur during a commercial remodel. If you're in the planning stages of your upcoming commercial remodel, Litchfield Builders can help you make the tough decisions.
For more information about sustainability and green building in commercial construction, download our free publication.
About Kevin Ahern
Kevin is the Co-Founder of Litchfield Builders, an award-winning, industry leader with a reputation for managing projects others shy away from. They are known for their high-quality work, customer service, and reliability and though still relatively small in size, Litchfield Builders now competes with some of the areas largest firms in both the residential and commercial arenas.