Subscribe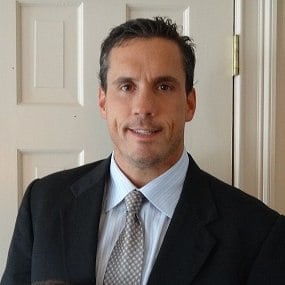 What Should You Include In Your Next Commercial Bathroom Remodel?
Consumers tend to judge businesses by the state of their bathrooms. Nice bathrooms reflect well on businesses, while shabby bathrooms do not. Businesses that keep up with the state of their bathrooms may find it easier to attract new customers and keep old ones at the same time. While performing maintenance is an important part of keeping up with a bathroom, it's just as important to keep the fixtures, tile, and flooring up to date. Many businesses will remodel their bathrooms when fixtures start to look dated or when the plumbing starts to break down regularly.
At Litchfield Builders, we help businesses decide when it's time to remodel their bathrooms, and what needs to be done to bring their bathrooms up to date. With over 20 years of experience helping businesses in the New Haven area, we've worked with businesses of all types to help them improve efficiency and beauty in their restrooms. If you're a business owner who is thinking about remodeling your commercial bathroom, this posting will help you decide which features to include and where to focus your energy when the time comes to remodel. You can also check out our free publication, Sustainability & Green Building in Commercial Construction.
Spruce It Up
Having a commercial bathroom that is modern and beautiful may sound unnecessary to some. Current trends, however, tell a different story. Customers and employees alike have been vocal about what they want to see in a commercial bathroom.
Attractive Lighting
Old fluorescent lighting has a way of making skin look green and making people feel uncomfortable about their appearance. The best commercial bathroom lighting is warm, white and flattering. Overhead lighting is expected in modern bathrooms. Many businesses install recessed fixtures to light their bathroom space. Some businesses also choose mirrors with light fixtures built in from behind to add a diffuse glow to the room. Diffuse lighting helps the space seem generally more beautiful and inviting.
Modern Countertops
Laminate countertops were the standard just a few decades ago, but modern preferences are for natural stone countertops. Businesses that want to save money often turn to stone-look alike countertops made from ceramics or synthetic materials. In addition to being more attractive, these natural countertops are also easy to maintain and highly durable, which makes them the favorite of many business owners.
Modern Color Schemes
Dated color schemes can make a bathroom appear older than it really is. Applying a modern color scheme to a bathroom can help make a commercial bathroom a more pleasant place to spend time. Modern color schemes tend toward natural, neutral hues like brown, beige, greige, silver, white, cream and so on.
Tile and Flooring Replacement
Often businesses choose to replace their tile and flooring at the same time that they choose to replace their counters, to ensure all features in the bathroom match. In recent years, many businesses have expressed interest in natural stone floor tiles to match their natural stone countertops.
Environmentally Friendly Features
Eco-friendly features have many benefits. Older bathroom features can waste hundreds of gallons of water per year, costing businesses money while hurting the community. Modern environmentally-friendly bathroom fixtures use less water and save businesses money on every use. In addition, businesses that advertise the use of environmentally friendly fixtures are sometimes able to attract environmentally conscious clients. In fact, many consumers will go out of their way to buy products from businesses with sustainable practices.
---
Learn environmentally-friendly and energy efficient practices for commercial construction in Connecticut.
---
Motion Controlled LED Lights
Motion controlled LED lights turn off the lights in the bathroom when no movement is detected after a certain period of time. Lights turn back on when the door opens again. These lights help save energy by keeping the lights on only when they're needed. Motion sensors are also more sanitary, because they do not require bathroom users to touch the light switch.
Low Flow Toilets and Faucets
Low flow toilets and faucets save businesses money and also consume fewer natural resources. Like residential low flow toilets, commercial low flow toilets can use as little as 1.1 gallons per flush. For businesses that have used the same toilets for many years, installing new eco-friendly toilets could result in significant savings over a long period of time.
Recycled Countertops and Floors
Countertops and floors made from recycled glass and other post-industrial recycled content are both eco-friendly and attractive. Often recycled tiles are made to resemble traditional materials like stone and wood. This way, businesses seeking a natural aesthetic can use these recycled materials and still achieve the look they desire.
So Fresh, So Clean
Any feature that makes a bathroom easy to clean is a bonus in commercial bathroom design. Customers respond favorably to sanitary bathrooms, especially in restaurants and establishments that sell food. Improving cleanliness in the bathroom can also control odors, which is very important in eating establishments in particular, because odors and appetite are directly linked. There are many ways that businesses can improve bathroom cleanliness through a commercial remodel.
Touchless Fixtures
Touchless fixtures help stop the spread of germs. Some bathrooms are almost entirely touchless, so that customers need only touch door handles to leave and enter the bathroom. Common touchless fixtures include:
Sink.
Hand dryer.
Paper towel dispenser.
Toilet.
Touchless features were once a luxury but are quickly becoming an expectation among consumers. Businesses that do not have touchless features in their bathrooms will want to catch up quickly to meet the needs of consumers.
Easy to Mop Floors
Over time, bathroom flooring tile can start to seem unsanitary. Cracks between tiles and areas with missing mortar can harbor germs, which can make a bad impression on staff and customers. Replacing old flooring with modern, easy to clean tiles makes it possible for janitorial staff to clean bathrooms more effectively.
Easy to Access Waste Bins
Waste bins are a hot spot for germs. Customers who must lift waste can lids to throw away towels are exposing themselves to germs, which in turn can lead to spread of illness among customers and staff. Easy to access waste bins that require little or no physical contact in order to be used can limit bathroom user's exposure to bacteria.
Get Started With Your Commercial Bathroom Remodel Today
Are you a business owner in the New Haven, CT, area? When was the last time you remodeled your bathroom? Leave your comments in the box below. Remodeling your bathroom is an excellent way to improve customer satisfaction with your business and improve your reputation in the community. A newly remodeled commercial bathroom is easier to clean and uses less water and less energy. Newly remodeled commercial bathrooms are also more attractive, which leads to a better user experience.
At Litchfield Builders, we help businesses remodel their commercial bathroom. If your business is considering a bathroom remodel in the near future, contact us today to discuss your upcoming renovation. We'll provide your business with a free quote. You can also learn more about remodeling your bathroom through our free download, Sustainability & Green Building in Commercial Construction. Call us today to get started.
About Kevin Ahern
Kevin is the Co-Founder of Litchfield Builders, an award-winning, industry leader with a reputation for managing projects others shy away from. They are known for their high-quality work, customer service, and reliability and though still relatively small in size, Litchfield Builders now competes with some of the areas largest firms in both the residential and commercial arenas.