Subscribe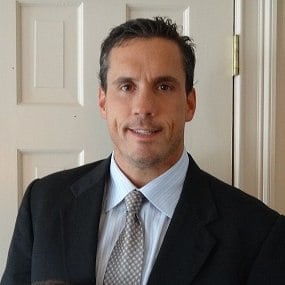 Why You Should Consider Remodeling Your Commercial Bathroom
Business remodeling is the best way that you can keep your commercial property looking and performing at its best. Not sure where to start? Nothing gives away the age of your building like a rundown or out-of-date commercial bathroom. If the restrooms in your facility are more than a few decades old, it may be time for an upgrade.
Environmental Concerns
The last few decades have seen major advancements in energy efficient and water saving bathroom fixtures and technologies. Low-flow toilets, aerators for sink faucets, and touchless valves for sinks are just a few of the ways that the latest innovations are designed to save our natural resources. Other advancements include:
Energy efficient light fixtures
Motion sensors for lights
Faucet flow restrictors
By renovating your commercial bathroom, you can take advantage of these water and energy saving innovations. You can also save on common supplies like paper towels and soap using hand dryers and automatic dispensers.
---
Talk to us about your upcoming project.
---
Appearance
Older bathrooms have a way of looking dingy even when they're clean and worse, they can leave your customers or employees cringing. Some of the issues that naturally arise over time—like stall doors not closing properly—can be easily fixed and maintained by a good handy man, but bigger problems can become even more inconvenient or even dangerous if action is not taken.
Cracks in tiles, pitted countertops, poor plumbing, dim lighting, and stained sinks or walls aren't simple undertakings. The only way to make your bathroom truly look its best is by investing in a remodel. New tiles, sinks, fixtures, and lighting can transform the look of your bathroom.
Sanitation
Features like touchless paper towel dispensers, air dryers, and sink faucets are designed not only to save commodities, but to stop the spread of germs. If your bathroom doesn't have these features, you risk losing money as employees spread germs, become ill, take sick days, and possibly make the customers and coworkers around them ill as well.
Improving the sanitary conditions in your bathroom through the use of modern touchless fixtures could result in better employee health and improved productivity.
Save Money
If saving the environment isn't reason enough to install low-energy bathroom fixtures, what about saving money? True, commercial construction projects do often present an intimidating up-front cost, but the savings from installing smart and energy efficient fixtures are undeniable. The latest bathroom installations are designed to reduce waste as well as save energy, so you'll be spending less money on water, electricity, paper towels, toilet paper, and other disposable items.
Bathroom upgrades can help you save money in other ways as well. With all-new fixtures, the maintenance on your new bathroom will be significantly less than the maintenance for an old and rundown facility.
Improve Your Reputation
Clients, customers, and employees alike will take notice of outdated facilities on your premises, leaving an ultimately negative view of your business. Investing in your commercial bathroom shows everyone who walks through your doors that you care about their comfort and have high standards for business. Furthermore, making green improvements to your bathroom shows clients that you value the environment and have money to invest in the future of the planet. Your clients will take note of this, just as they will notice if your bathroom is in need of an upgrade.
Litchfield Builders has been renovating bathrooms and completing commercial constructions in New Haven for over 20 years. Request your free consultation to see what our skill and expertise can bring to your next commercial project.
About Kevin Ahern
Kevin is the Co-Founder of Litchfield Builders, an award-winning, industry leader with a reputation for managing projects others shy away from. They are known for their high-quality work, customer service, and reliability and though still relatively small in size, Litchfield Builders now competes with some of the areas largest firms in both the residential and commercial arenas.