Subscribe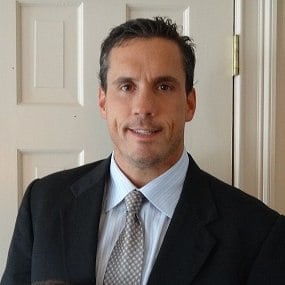 5 Reasons to Go Touchless in Your Commercial Bathroom
Bathroom Remodeling | Commercial | Commercial Remodeling | Sustainability
In this day and age of convenience and technological luxury, touchless bathrooms are becoming more and more common. For business and property owners who have older bathrooms on their premises, making the switch to a touchless bathroom may involve major commercial construction. Bathroom remodeling is not cheap and some property owners may be hesitant to incur such costs, but in the long run, this upfront cost can save you a great deal.
5 Reasons to Go Touchless in Your Commercial Bathroom
1. Sanitation
Bacteria and germs live on all bathroom surfaces, from the sink to the toilet, and even the handle on the door. Public restrooms are a haven for viruses and bacteria like staphylococcus, E. coli, and most especially those viruses that cause problems like flu the common cold. The fewer surfaces there are to touch in a single use, the better. A sanitary bathroom experience is a safe one.
2. Waste Reduction
Touchless bathrooms run primarily on sensors that can tell when a person needs soap, paper towels and water. Automated dispensers reduce waste by controlling the length of the paper towels, the amount of soap dispensed or water used, the number of times a toilet is flushed. Water spigots cannot be left on to run indefinitely, and paper towel dispensers are less likely to be used wastefully. Less waste means that a touchless bathroom is more environmentally sound.
3. Cost Reduction
With waste reduction comes a natural reduction of costs. Less water, soap, and paper towels used means a natural savings over time. In addition, touchless features represent the greatest technological improvements to bathrooms to date, and as such are less likely to require costly maintenance. The ease of use of a touchless bathroom may also prevent users from breaking the dispensers, reducing the need to repair or replace dispensers.
4. Compliance
Out-of-date soap dispensers and paper towel dispensers may clog throughout the day and create aggravation for users, discouraging them from washing their hands properly. The sheer convenience of a touchless bathroom encourages employees to comply with sanitation regulations requiring them to wash their hands before returning to work--a critical advantage for businesses like restaurants and food packaging companies.
5. Efficiency
Touchless bathrooms save precious seconds for those people who use them. They need not spend time flushing toilets, dispensing their own paper towels and turning on their own water spigots. This is a particular advantage in bathrooms that see heavy use, in public places like concert halls and shopping malls. Less time spent in the bathroom means shorter lines and a faster turn around.
Key Takeaway
There are actually other reasons to switch to a touchless bathroom--not just the five mentioned above. Touchless bathrooms are sustainable, sleek, attractive, and modern. Furthermore, they are now so common they're actually becoming an expectation on commercial properties.
There are bathrooms where everything is "hands free", from the toilet, to the hand soap, to the sink faucet, to the hand dryer. The next wave is the use of a wall mounted sensor where with the wave of your hand at the exit opens the bathroom door with a powered door operator.
Businesses that don't have touchless bathrooms may soon start to seem behind the times in the eyes of the general public. Making the switch now makes sense financially and logistically.
These bathroom features are not simply an upgrade, they're an investment.
Litchfield Builders is a highly respected company with over 20 years of experience in bathroom and commercial construction in the New Haven, Connecticut area. Click the button below to request your free initial consultation and discuss your project with one of our experts.
About Kevin Ahern
Kevin is the Co-Founder of Litchfield Builders, an award-winning, industry leader with a reputation for managing projects others shy away from. They are known for their high-quality work, customer service, and reliability and though still relatively small in size, Litchfield Builders now competes with some of the areas largest firms in both the residential and commercial arenas.