Subscribe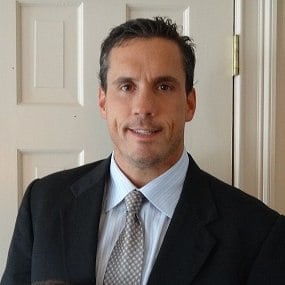 Common Bathroom Vanity Problems
The vanity acts as the centerpiece of the bathroom. An out of date bathroom vanity can lead to problems with clutter, storage and overall functionality. If your vanity lacks proper storage space, it becomes difficult to find the things you need when you need them. If the vanity is the wrong height, using the sink can be challenging.
Luckily, vanities are readily available for sale, and even quality vanities can be purchased for an affordable price. A bathroom remodel can boost your home's value and improve quality of life at home. Whether you're remodeling your entire bathroom or just want to replace your vanity, you have many options. Litchfield Builders has been helping homeowners in Connecticut upgrade their bathrooms for decades.
Before getting started with your bathroom remodeling project, here are some of the most common bathroom vanity problems we encounter.
Common Bathroom Vanity Problems
Bathroom vanities may remain in bathrooms decades after installation. In that time, a lot can change. Materials wear down and styles change. If your bathroom vanity is many years old, it may be causing a multitude of problems.
Out of Date
Just a few decades ago, bathroom countertops were made from cultured marble, and drop-in sinks were typical. Often, vanities were made from light wood like blond oak. Today, the materials and styles have changed.
Painted vanities are very fashionable in today's bathrooms. Typical vanities are painted in gray, cream, or light gray-blue.
Undermount sinks have replaced the drop-in varieties of years ago. Undermount sinks are attached to the countertop from underneath, and the edge of the sink does not appear over the edge of the vanity. Modern homeowners appreciate these vanities because they are easier to clean and have a tidy, sleek appearance.
Cultured marble countertops have been replaced by quartz, an engineered stone made from a combination of stone dust and resin. Quartz is popular because it can be made to look like many other kinds of stone, like marble or granite. Quartz is also very easy to maintain.
By simply replacing the vanity, homeowners can completely update the look of their bathroom and improve the value of their home.
Lack of Storage Space
In most homes, the vanity is the primary place to store towels, shampoo, conditioner and other bathroom items. When the vanity lacks adequate storage space, the bathroom can begin to look cluttered.
You can fix this problem by installing a new vanity with a variety of storage options, including open shelving, cabinets and several drawers. If your bathroom is especially small, a traditional vanity may not fit in the space. Some construction contractors will build custom-made vanities for bathrooms that are too small to fit a standard vanity. Work with your contractor to design a vanity or supplemental shelving to meet your storage needs.
Poor Condition
Over time, a vanity can start to look its age. This is especially true if the vanity was not made from high quality materials. Often, there's a direct relationship between the cost of the vanity and the quality of construction. If the vanity was not a sturdy piece of furniture when it was purchased, then it may not have held up well over the years.
Usually the only way to fix this problem is to install a quality bathroom vanity with the help of a construction contractor. Work with your contractor to have this done.
Tips to Buy a Bathroom Vanity
Smart shopping can help you choose a bathroom vanity that you'll enjoy for years to come. Unless your needs are very special, you don't have to spend thousands of dollars on a custom made vanity to get a good quality fixture.
Buy a Kit
Vanity kits are available for sale at home improvement centers. They're reasonably priced and often well constructed. Because they're ready made, they can be installed within days of purchase, and are often available on site where they're being sold. Explore different options before settling on the kit for you. While you're looking at vanities, pay attention to the types of drawers and materials the vanity is made from.
Sometimes these vanities come with an inexpensive faucet pre-installed. These faucets often don't last very long and your contractor may recommend replacing it with a higher quality faucet.
If the faucet in the vanity you choose does not seem to be good quality, replacing it is easy. It's more important to be satisfied with the shape and overall form of the vanity than it is to be pleased by features like the faucet and hardware.
Price and Quality are Related
The least expensive vanities may not last very long. Don't replace an old, broken down vanity with a new vanity of poor quality. Mid-grade and high-end products are more likely to last a long time and perform better over time. Buy within your budget, but avoid the cheapest product for the sake of saving money.
Contact Litchfield Builders
What features do you look for in a bathroom vanity? Are you happy with your current vanity? Leave your comments in the box below. Litchfield Builders has helped hundreds of homeowners upgrade their bathroom.
As a reputable residential construction contractor in Connecticut, we perform quality work to improve the functionality and appearance of your bathroom. To find out more about hiring a residential contractor in Connecticut for your bathroom remodel, download our free guide, How to Choose a Professional Home Remodeling Contractor.
About Kevin Ahern
Kevin is the Co-Founder of Litchfield Builders, an award-winning, industry leader with a reputation for managing projects others shy away from. They are known for their high-quality work, customer service, and reliability and though still relatively small in size, Litchfield Builders now competes with some of the areas largest firms in both the residential and commercial arenas.