Subscribe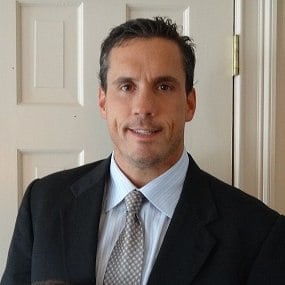 4 Before and After Bathroom Remodel Ideas To Inspire Your Next Remodel
Imagine you're a homeowner with an out-of-date bathroom or a business owner with a bathroom that hasn't been remodeled in many years. Your countertops are made of stained, scratched cultured marble. Your toilets are inefficient, and you don't have the appropriate storage space or counter space for your needs. Your bathroom floors have stained grout. The caulk around fixtures needs to be replaced. If you're a homeowner, you may even have a bathroom with pink wall tiles. Your bathroom looks its age, and it's difficult to clean. It's the wrong color for the current decade, and it might even be devaluing your property. Were you to sell sometime soon, buyers might see your bathroom and cringe.
Whether the scenario above sounds like your bathroom or your bathroom is facing other challenges, there are many things that could be done to bring your bathroom up to speed. Litchfield Builders works with homeowners and business owners alike to find unique solutions for all of your bathroom remodeling needs. Here are four inspiring bathroom solutions we believe will transform your bathroom space.
Solution #1: Cosmetic Improvements
After several years of use, most bathrooms start to look old and tired. Just updating fixtures, painting the walls and replacing the flooring can be a big step in the right direction. If your bathroom needs cosmetic improvements, we have a few suggestions:
Large format flooring tiles. These modern tiles come in a variety of colors and can be made non-slip, for safe aging in place. Large-format tiles make bathrooms look larger and more spacious.
Quartz countertops. Quartz is made from crushed stone and hardened resin. It's durable, attractive and requires very little maintenance, year in and year out.
Unique wall tile. In the bathroom, many property owners like to express their personality and creativity with unusual wall tiles. Some like tiles are made of stone, others seek glass or ceramic. Work with your contractor to find the right tiles for your bathroom.
Whites, grays, and blues. Decades ago, people liked pink bathrooms. Today, they prefer muted colors like white, gray and blue.
Solution #2: Custom or Semi-Custom Storage
Bathrooms tend to be small, so it's important to make efficient use of storage space. Custom and semi-custom storage cabinets and vanities enable you to store your shampoos, powders, soaps and more. This improves the overall experience of using the bathroom, and makes it easier to keep the bathroom clean. Work with your contractor to decide which types of cabinetry will fit in the space you have and match your personal preferences. Your contractor may also have unique storage solutions that will help you keep your bathroom organized.
Solution #3: Add Modern Features
Older bathrooms tend to lack modern features like GFCI outlets and varied light sources. Addition of these features can make the bathroom a more functional place. GFCI outlets are also a safety feature. Your contractor can suggest areas where GFCI outlets will be most useful.
If you haven't gotten rid of your old water-inefficient toilet, this is also the time to update your plumbing fixtures to save water. Installation of low-flow fixtures can save you hundreds of dollars over the course of time.
If your bathroom is commercial, touchless features help keep your bathroom clean while also adding a level of convenience for people using your restroom facilities. Touchless fixtures help stop the spread of germs, which can also help prevent the spread of workplace illnesses. Nearly everything can be made touchless now, including water faucets, toilets, hand dryers and soap dispensers. Work with your contractor to choose the best quality touchless fixtures for your budget.
Solution #4: Make It Luxurious
Cosmetic changes and improvements to the functionality of your bathroom are both good changes to make, but to truly remodel the space and make it your own, we recommend adding an element of luxury to your bathroom as well. For some homeowners, this means ripping out the bathtub and installing a bigger shower with dual shower heads.
For others, this may mean installation of a jetted bathtub or heated floors. Work with your contractor to find a feature that will make your bathroom a luxurious and enjoyable place to spend time.
Contact a Reputable Contractor to Start Your Bathroom Remodel
Litchfield Builders has been remodeling bathrooms for homeowners and business owners for decades. We've seen trends change over time, and we can help you sort out the most recent trends to choose bathroom features that are right for your home or business.
To get started with your bathroom remodeling project, download our free publication, How to Choose a Professional Home Remodeling Contractor.
About Kevin Ahern
Kevin is the Co-Founder of Litchfield Builders, an award-winning, industry leader with a reputation for managing projects others shy away from. They are known for their high-quality work, customer service, and reliability and though still relatively small in size, Litchfield Builders now competes with some of the areas largest firms in both the residential and commercial arenas.