Subscribe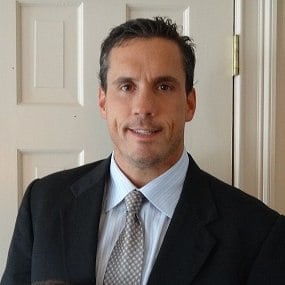 Top Office Remodeling Trends for 2019
Once upon a time, office buildings were designed to hold a range of small cubicles and big offices. The standard office space came with a small selection of conference rooms, reception areas and guest offices.
This architecture reflected the tiered management system of the 80's and earlier, when bosses and workers were separated by rank as well as work space.
Modern offices are different. New or updated office buildings reflect a different style of management and a different attitude in the workplace. Executives and middle management now prioritize workplace wellness and employee happiness.
These priorities help companies attract, recruit and retain the best employees. This approach to business is reflected in every facet of the workplace, including the architecture, construction and interior design.
Often this is why businesses hoping to upgrade their workplace often start with a renovation. Our innovative renovations and office remodeling ideas help businesses grow, thrive and attract talent.
---
Sustainability and Green Building in
Commercial Construction.

---
Open Space, But Not Too Open
At the present time, open offices are very popular. A typical open office will feature a wide open work space with few or no walls to separate employees. This type of layout encourages employees and managers to interact and collaborate. Open layouts promote creativity and healthy professional relationships among coworkers.
Still, there is a line. While workplaces are trending toward an open and flexible environment, designers must remember the need for quiet, private spaces. Employees who do delicate work or who need to engage in private conversations must have a place to go where they can talk openly and freely, without concern about others hearing.
For many businesses, conference rooms and small breakout rooms provide this privacy. Some businesses also arrange furniture into zones.
Furniture zones provide some privacy while allowing employees to work in semi-populated space. Portable screens and enclosed furniture arrangements give employees a quiet space to go where they can work.
Flexibility in Work Stations
With a flexible work area, your business can change configurations as the company grows. Varying work spaces also provides variety that can encourage creativity and employee efficiency. Employees enjoy changing their environment throughout the day as they switch tasks.
Having flexible workstations also gives employees places to gather staff members into small groups. There employees can discuss problems and devise creative solutions. Flexible workstations also help businesses comply with ADA accommodations as needed.
The most flexible workstations will be open areas where tables and desks of all kinds can fit. In these flexible workstations, employers can install comfortable pieces of furniture, like couches and high-backed chairs.
Utilizing Natural Light
Modern office buildings do what they can to utilize natural light. Daylight is attractive, inexpensive and boosts mood. Daylight is also better for businesses that prioritize green energy and efficiency.
When installing larger windows in an office space, it's important to work with an experienced contractor. While windows do provide light to interior spaces, quality windows and proper window coatings must be used to control the interior environment.
Daylight can heat the air and cause upholstery to fade. A good contractor can prevent problems by recommending energy efficient windows. These windows provide full access to daylight without compromising comfort or doing damage to the interior space.
There are many different kinds of windows on the market, including tinted windows, low-e coatings, gas filled, double pane and triple pane. A good contractor can explain the differences between these types of windows, to help businesses pick the right windows for their space.
Energy Efficient Systems
Energy efficiency is good for the bottom line and good for the employees. Energy efficiency can help keep commercial buildings comfortable and functional.
For example, an energy efficient HVAC system with proper insulation can help regulate indoor temperatures. In addition, an efficient water heater and new duct system can help circulate clean air and warm water as needed.
Other green features found in offices, like energy efficient light fixtures and low flow toilets, can create an overall sense of efficiency. Workers respond to these modern features with a sense of pride in their workplace and their community.
Businesses that wish to prioritize eco-friendly building strategies can go beyond installation of a new HVAC and plumbing system. Recycled and reclaimed materials are attractive and eco-friendly.
For businesses that wish to develop a reputation as being environmentally responsible, using recycled and reclaimed materials can help develop this reputation. Often recycled and reclaimed materials are attractive, so many clients will take notice of these materials when they are featured in public areas.
Touchless Features
One of the great inventions of the last several decades are the touchless features found in modern bathrooms.
These features can stop the spread of germs, promote wellness in the office and can help keep bathrooms and other parts of the office generally clean. Touchless bathroom features also provide workers with convenience that can help make their day a little less stressful.
Creative Storage Options
It's hard for employees to be creative when they're surrounded by papers, clutter and debris. Storage is critical for modern offices.
Closet space with built-in shelving, cubbies for employees and custom cabinetry in offices and kitchen areas can help make the office an attractive and functional place to spend time.
It's important for storage solutions in office spaces to be flexible in their applications, so that office employees have many options. As the business grows, as the structure changes and as the needs of the business changes, the storage solutions must fit all scenarios.
Want to Learn More?
At Litchfield Builders, we're always happy to help businesses turn their old commercial building into a modern, functional space.
If you're thinking about taking on an office remodeling project, contact us today to get started with a free quote. We'll be happy to go over the various possibilities for an office remodel.
If you're not sure whether or not an office remodel is for you, take a look at our Sustainability and Green Building In Commercial Construction, a free ebook that outlines popular green remodeling trends, eco-friendly materials, sustainable site design and more.
Are you planning an office remodel this year? What features will be most important to your business? What goals are you trying to accomplish? Leave your comments in the box below.
About Kevin Ahern
Kevin is the Co-Founder of Litchfield Builders, an award-winning, industry leader with a reputation for managing projects others shy away from. They are known for their high-quality work, customer service, and reliability and though still relatively small in size, Litchfield Builders now competes with some of the areas largest firms in both the residential and commercial arenas.