Subscribe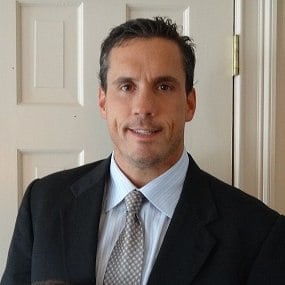 5 Key Benefits an Office Remodel Will Have on your Business
In recent years there's been a lot of buzz about office layouts and renovations. The best workplaces offer optimized working conditions for their employees. Accommodations made for ergonomics, comfort and aesthetic beauty can help employees feel good about coming to the office. Businesses hoping to attract the best employees find that improving the office environment can help. Attractive and functional office settings can boost productivity, build up a business's image and can even affect employee morale.
At Litchfield Builders, we work with business owners to help them determine what makes an office a pleasant place for employees. We know that understanding the benefit of comfortable office accommodations can help business owners create a workplace where employees want to spend time. In this article, we'll discuss the 5 key benefits of an office remodel.
---
Find the right contractor for your next project with the tips in our free guide.
---
Improved Employee Morale
As office buildings age, the environment can become run down, difficult to clean and inefficient. These characteristics make it difficult to be productive, which can affect employee morale. Employees like to feel like they have the resources they need to do their job adequately.
Having adequate space, new equipment and comfortable conditions makes working easier and faster. This helps staff to feel good about their jobs and can help them feel like they're doing something worthwhile with their time.
Use Space More Efficiently
Businesses often grow into their offices without taking the most efficient use of space. Excessive clutter, lost items and cramped working conditions can lead to office disputes and reduced productivity. Taking extra time to locate, store or retrieve items can slow office workers down.
Remodeling your office can lead to a better use of space. Some businesses convert to an open office layout while other offices get creative by adding extra floors, making better use of outdoor space and creating more multi-purpose areas within the building.
For businesses that have grown too large for their space, adding more room and making better use of the space that they have is often a preferable alternative to moving, which has its own associated expenses.
Attract New Talent
First impressions are important to prospective employees. The condition of your office building says something about your success as a business as well as your financial resources. If your office building is in poor condition, this can send subtle messages to new potential employees about your business's ability to invest in itself and in its growth. Prospective employees may ask themselves: If a business cannot afford to maintain its office space, can it pay employees fairly? Will that business take good care of staff?
Potential employees tend to be excited about working for businesses who enjoy wealth and success. Your business can attract better employees by revamping its office space and projecting an image of success.
Employees Can Be More Productive
A good remodel can introduce a variety of different features that make office workers more productive. For example:
Improved lighting. Better lighting and a wider variety of lighting choices can make work easier for staff members. More lighting options ensure employees are able to see their task no matter what they're working on. This can help make workers faster at their jobs.
Upgrade built-in technologies and power systems. A modern business must have wifi capability, electronic security systems, and other electronic upgrades. In addition, most businesses need many power outlets in order to function. The older the building, the less likely it is to meet the needs of a modern business. Making upgrades to the power system can help employees work more productively.
More multi-purpose work spaces. Multi-purpose work spaces like small conference rooms, extra offices and break out rooms ensure that employees have somewhere to go no matter what task they're trying to accomplish.
Increase in collaborative work spaces. Collaborative work spaces, like an open office layout, bring employees together, encourage employee interaction and gives employees a chance to work in small groups. This contributes to creative thinking and productivity in the office.
Improved storage capacity. Remodeling your office can ensure that your business has proper storage space for its needs, so your employees can find what they need when they need it. This helps employees stay productive throughout the work day.
Safety
When renovating, contractors often check to make sure that the building is up to code. If it is discovered that your building is not code compliant, your contractor will notify you about changes that can be made to make your business safer for employees.
Fixing safety issues can protect your business by reducing the likelihood of an accident occurring on site. Fixing safety issues can also help make visits from local code officials and OSHA officials go more smoothly, thus saving your business money and preventing productivity slow downs. Typical code compliance and safety upgrades include:
Upgrades to fire protection systems.
Structural upgrades.
Accessibility upgrades.
Energy code upgrades.
Often making upgrades can help improve the business safety record and make the business a better place for customers as well as staff.
Find a reputable contractor for your CT Office Remodel
Does your office space meet the needs of your business? Are you thinking about starting an office remodel in the next few months? If so, leave your comments at the bottom of this article! We'd love to hear about your upcoming office improvement projects. Upgrading your office space can make your business more functional while also making your office a better place for your employees.
At Litchfield Builders, we work with local businesses to help them assess the needs of their business and the functionality of their office building. Taking into account factors like number of people in the office, number of visitors per day and the nature of the business itself, we help business owners decide what type of office remodel is best for them. We offer free quotes for business remodels and provide all our clients with our award-winning customer service. To make an appointment, click here to get in touch with us today. You can also download our Guide to Choosing a Professional Contractor to help narrow down your search.
About Kevin Ahern
Kevin is the Co-Founder of Litchfield Builders, an award-winning, industry leader with a reputation for managing projects others shy away from. They are known for their high-quality work, customer service, and reliability and though still relatively small in size, Litchfield Builders now competes with some of the areas largest firms in both the residential and commercial arenas.