Subscribe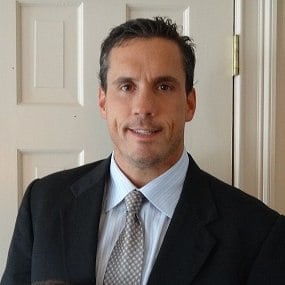 How A Commercial Office Remodel Can Improve Employee Efficiency
Many business owners are concerned with ensuring that their employees have everything that they need to work efficiently. Supplies are easily at hand, sales materials are quickly available, etc. but one area that is often overlooked is the layout and design of office space.
In recent studies, 90% of workers have said that the layout and design of their workplace directly affects their productivity. Additionally, as many as 35% have said that they are ashamed to bring clients to their office. Below are just a few of the ways remodeling your business office can help increase your employee efficiency.
How A Commercial Office Remodel Can Improve Employee Efficiency
Fostering Collaboration
One way your remodel can increase employee productivity is by fostering collaboration. An easy way to accomplish this is with an open office format. Open offices allow for more freedom in design and layout. For example, it allows you to group desks and work spaces. Grouping employees that work together can help ease communication and encourage the flow of spontaneous ideas.
Other collaboration concerns can be addressed with the types and number of meeting rooms as well as the placement of shared equipment like copiers, fax machines, and printers. All of these can be easily addressed with an open format. Overall, the goal of your layout should be to provide ample work and meeting space, reduce the amount of time employees spend moving around the office, and allow for easy, effective communication.
Add Energy and Pride
Remodeling your office can give it a more contemporary look and infuse your employees with a more energetic spirit while they work. This can improve employee productivity instantly, while eliminating the thirty-three percent who are embarrassed to bring clients to the office.
Improve Client Perception and Profitability
Many employees take pride in the fact that their company incorporates green building practices. Using environmentally friendly practices can benefit your business in three key areas:
Company Image: A green commercial construction policy can show a devotion to a better environment and your company's ability to adopt new techniques.
Energy Efficiency: The best way to control monthly operating costs is to lower your energy consumption.
Employee Morale: Being dedicated to environmentally friendly practices can address employee morale and productivity on two fronts. The first is allowing your employees to be proud of their company. Second, is that many green practices improve the health and comfort of your employees. After all, a healthy, comfortable employee is more productive throughout the year.
Commercial construction is much more than simply putting up a building and going to work. In order to maximize employee efficiency, you will need a smart, contemporary office layout and design. To get the right design, be sure to search for a commercial construction company that has a vast portfolio for you to consult.
With over 20 years of experience, Litchfield Builders is a highly respected expert in commercial construction in Connecticut. Click the button below to request your free initial consultation with one of our experts.
About Kevin Ahern
Kevin is the Co-Founder of Litchfield Builders, an award-winning, industry leader with a reputation for managing projects others shy away from. They are known for their high-quality work, customer service, and reliability and though still relatively small in size, Litchfield Builders now competes with some of the areas largest firms in both the residential and commercial arenas.