Subscribe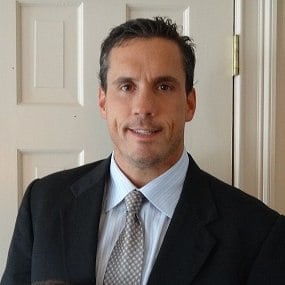 How to Create a Home Remodeling Wishlist
Very few homes are perfect, so most homeowners have a remodeling wish list. On lazy afternoons, they daydream about their wish list, and which big items they'll tackle next.
Such lists can be motivating. Every time you cross another item off the list, your home gets a little closer to perfect.
If you're a new homeowner who doesn't have a wishlist yet, it's time to make one. You'd be amazed how many things about your home need to be changed, once you start to think about it.
After the list is made, it becomes easier to tackle home improvement in a way that is organized and logical.
To learn more about how you can start a home improvement project, download our free guide, How to Choose a Home Remodeling Contractor. To learn more about making a home remodel wishlist, keep reading.
1. Prioritize Needs Vs. Wants
Start by writing down all the remodeling projects you hope to accomplish in the coming years, then list your projects in order of importance. The projects that come first should be the repairs and projects that need to be completed sooner rather than later to protect the value of your home.
A deteriorating roof, for example, must be replaced sooner rather than later because roof leaks can lead to structural damage. (This is a need.) The longer you wait to replace your roof, the worse the problem gets.
Meanwhile, a cosmetic improvement like replacing the carpet is less important. (This is a want.) You can wait a long time before replacing your carpet, even if it's not as beautiful as it once was.
2. Consider What Will Add Value to Your Home
Some home remodel projects are personal and do little to boost the home's value. Some projects can actually make your home a little harder to sell because they only appeal to very specific buyers. Finally, other remodel projects have wide appeal and make your home worth more to buyers when you decide to sell.
If you're thinking of selling your home sometime soon, consider those projects that will add value to your home. If you're planning to own your home for a long time, you may want to focus your time on projects that make your home your castle. It's up to you.
For example:
A homeowner who loves gardening might decide to install an elaborate cottage-style garden in their backyard. The garden may be beautiful but do little to boost the home's value. Many buyers do not view elaborate gardens as a bonus - quite to the contrary. Big gardens can be a lot of work, and busy home buyers may have mixed feelings about buying a home that requires such a time commitment.
Meanwhile, a simple deck addition in the backyard is a high-value, high-ROI home improvement project that can make your property more appealing to buyers. In fact, the ROI of a new deck is typically about 80%.
This is an improvement project that you can enjoy while you're living in your house, and buyers will happily pay more after the improvement is finished. Unless you're positive that you won't be selling your home any time soon, prioritize the high ROI projects to build on your investment.
3. Talk it Over With Family Members
Talk to members of your household about the home improvement projects on your wish list. They may surprise you by either adding to your list, re-ordering items on your list, or providing a different perspective that could in some way or another change your list. Getting this perspective early could prevent arguments in your house and could help you avoid wasting time with projects that have less value overall.
4. Tackle the Little Projects First...
Prioritize little projects over big projects. Accomplishing several small projects on your list can be motivating, and you learn things about remodeling by accomplishing those small projects.
Once you've hired a contractor to do something small like install a front door or replace your shutters, then you'll have the confidence and experience to take on a larger project, like remodeling your bathroom. In addition, making small home improvements will help you develop a list of contractor contacts that you feel comfortable hiring for bigger projects. When the time comes to hire a contractor for a major remodel, you'll already have a list of professionals to turn to.
5. ...While Saving For the Big Projects
As you're accomplishing those little projects, start stashing money away for the bigger projects on your wishlist. Start making goals, and setting potential dates to begin your big home improvement projects.
Talk to contractors to get cost estimates for your bigger and more involved projects. This will help you decide how much to save every month in order to accomplish your goals in the period of time that you've laid out for yourself.
6. Meet With a Contractor to Your Remodeling Wish List
It's hard to plan your future home improvement projects when you don't know how much they'll cost, how long they'll take, how complicated they are, or what changes might be prerequisites. Meeting with contractors to discuss your remodeling wish list can help you make a roadmap for your home improvement goals.
You may decide, after vetting a few contractors, that some home improvement projects aren't worthwhile, and others can be accomplished in ways you never even considered. The experience is eye-opening and helpful.
To learn more about how to start your next home improvement project, download our free guide, How to Choose a Home Remodeling Contractor.
About Kevin Ahern
Kevin is the Co-Founder of Litchfield Builders, an award-winning, industry leader with a reputation for managing projects others shy away from. They are known for their high-quality work, customer service, and reliability and though still relatively small in size, Litchfield Builders now competes with some of the areas largest firms in both the residential and commercial arenas.