Subscribe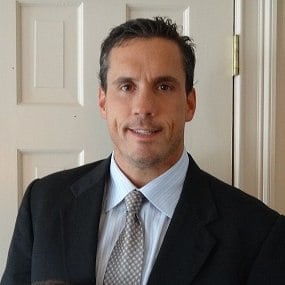 The Cost of NOT Hiring a General Contractor
Some people hire a general contractor when it's time to remodel.
Some people do the work themselves.
...And still others hire subcontractors to coordinate their own remodel like a general .
Which one are you?
We've seen all three approaches. While there's no one right way to perform a home improvement project, there can be disadvantages to not hiring a general contractor.
If you can recognize those disadvantages, you can avoid some of the common mistakes that homeowners make when they decide not to hire a general .
Hazards of DIY Work
The "do it yourself" movement has been gaining speed for years - probably since This Old House first aired on PBS. Some people just love taking control of their home improvement projects. They imagine themselves putting in several long, hard days over a weekend - then voilà! Their home is transformed.
Unfortunately, DIY projects rarely work out this way. Below are some of the problems that can occur from performing your own home improvement when you're really not ready or equipped to do the job.
Work Done Incorrectly
Some DIY projects are more complicated than you might think. Homeowners who routinely DIY their home improvement projects often make mistakes and don't even know it. With the work done incorrectly, you could spend years after your project is finished making small repairs or struggling to enjoy the improvement you made.
Structural Damage
Some DIY projects, when done incorrectly, can cause structural damage. This is especially true of projects like roof repair and plumbing upgrades. Anything that involves the potential for water intrusion could cause a long, slow leak, which could then cause mold and mildew problems, pest infestation, wood rot and other issues. These problems can go undetected for a long time - leaving you thinking that the repair you made was done the right way the first time.
Difficulty Selling
DIY projects that are done incorrectly can devalue a home, especially if the work is unpermitted. You might have to sell your house for less than you think it's worth. Unpermitted work can also delay the sale of your home, since some buyers might walk away when they realize the unpermitted work is there.
Inconvenience and Extra Expense
DIY projects seem like they're going to be cheaper than hiring a general contractor - until a general contractor must be hired midway through the construction project to make repairs. Sometimes, the general contractor is hired so late into the project that some of the work has to be undone just to finish the project the right way.
When Is It a Good Idea to Do It Yourself?
There's nothing wrong with doing it yourself provided that you have the right tools, the right skills, and enough time. Some projects are much easier than others. We recommend tackling DIY projects that don't require specialized tools, can be done in a day, and are unlikely to result in structural damage if they go awry. It's especially fun to take on projects that involve cosmetic changes and creativity. Examples of good DIY projects include:
Paint your own faux wallpaper with paint and a stencil.
Furniture upholstering and refinishing.
Paint an accent wall.
Make your own wall-attached headboard.
For the bigger home improvement projects, hire a general contractor- especially for any project that involves roofing, plumbing, electrical upgrade and fixture installation.
Hazards of Being Your Own General Contractor
The role of a general contractor may look simple. The general contractor shows up on the jobsite, makes some suggestions, presents some drawings, and charges a fee. Any homeowner can do that, right?
Not quite.
General contractors understand their construction projects from start to finish, inside and out. A general contractor is like a symphony conductor who knows every part for every instrument, including the timing and the rhythm of the entire piece. They know when the drummers are out of sync. They know when an instrument needs to be tuned.
The general contractor knows which subcontractors are best for each particular job, how to negotiate contracts with various vendors and subs, and in what order each piece of the project should take place. Generals contractor make this work look easy, but without the expertise of an experienced general contractor, home improvement projects can go wrong - fast. Here's what could happen.
Work is Done Out of Order
It's very important for the subcontractors on a job to show up in the right order, and for the materials to be purchased so they will arrive when or before they're needed. Work that is handled out of order can lead to long delays as subcontractors miss their window and move on to other jobs.
Extra Money is Spent on Work
Homeowners might struggle to negotiate contracts at the same price that a general contractor can charge. Subcontractors spend years cultivating professional relationships with general contractors. The contracts they negotiate are the result of this complex history and an ongoing working relationship. As a homeowner, you will not have this relationship with any of your subs, so you may pay a higher price
Frustration
When you take the role of the general contractor, you've got to take the responsibility of handling any problems that happen during the project. From weather delays to material delays, problems with subs and so on, all of those administrative headaches - which happen during every job - fall on you to fix. While a general contractor will have experience and resources to solve these problems, you may have a harder time.
Not Sure Hiring a General Contractor is Right For You? Interview Some
Get your home improvement project off to the right start - even if you're leaning toward doing the work yourself, or hiring subcontractors directly. Interview an experienced general contractor to decide whether you could benefit from hiring an expert. You may find out the cost of general contractor is not as much as you imagined. For more information about finding the right general , conducting a home improvement project and increasing the value of your home, check out our "How to Choose a Professional Home Remodeling Contractor".
About Kevin Ahern
Kevin is the Co-Founder of Litchfield Builders, an award-winning, industry leader with a reputation for managing projects others shy away from. They are known for their high-quality work, customer service, and reliability and though still relatively small in size, Litchfield Builders now competes with some of the areas largest firms in both the residential and commercial arenas.