Subscribe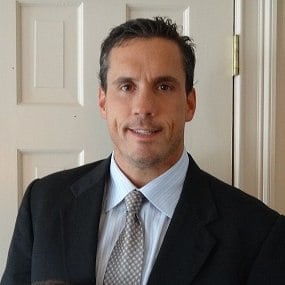 7 Inspirational Home Remodeling Websites (Updated for 2021)
The home buyer market is hot right now, and all over Connecticut, homeowners are preparing their homes for sale. One of the ways to make your home competitive in the real estate market is to update old or dated features with a beautiful remodel.
During the project, it's important to research pictures of materials and potential layouts. Having these props makes it easier to communicate with your contractor, and more importantly, make decisions about your home improvement project.
There seem to be endless home remodeling websites designed to inspire homeowners and help them throughout their home remodeling and decorating process, but not all websites are created equal.
In this article, we'll cover some of the most useful and inspirational websites on the Internet.
1. Houzz
Full of amazing pictures, helpful articles and listings for interior designers, Houzz is one of the biggest online names in home remodeling and interior design. If you're going to look online to gather ideas for your home improvement project, we recommend that you start here.
Want to show your contractor an example of the bathroom vanity you saw once two years ago in a friend's home? Look on Houzz first. You're almost certain to find an example of the furnishings you're most interested in, or something even better.
What we love most:
Pictures, pictures, pictures. Houzz's extensive database of pictures is easy to use. Use the search bar at the top of the screen to search for any terms that would apply to your remodel.
Easy and intuitive filtering. Filtering is easy on the Houzz website. Use the filter to find photos of remodels by style, size, color, budget and more.
Use it to shop or find examples. Houzz provides a listing of local contractors, sells products, and provides photographs based on search terms that you choose.
2. This Old House
One of the original home improvement shows on PBS, This Old House (TOH) is now one of the most well-recognized names in home improvement and remodeling, online and offline. Contractor participants like Tom Silva have helped make This Old House one of the most trusted (and famous) names in the industry for over 40 years.
What we love most:
Trustworthy information. The crew at TOH works on real homes and provides real information about how to perform complex home improvements. Seeing this work done on television just gives you more information before you start your home improvement project.
Inspirational idea houses. TOH Idea Houses combine good building practices with innovative building ideas. Check out TOH's "Idea Houses" to find inspiration for your own home remodel.
3. Dwell
Similar to Houzz, Dwell is a source for home improvement-focused photos and articles. Dwell was launched as a magazine that has a significant online component, including a shop and tours of home remodels online. Home improvement on Dwell skews in a Euro-Modern-Minimalist style. You can view pictures and articles online, but to access all Dwell's archives and tours, you'll need a subscription. Dwell provides free trial subscriptions, so you can try if you're interested and then cancel if it's not for you.
What we love most:
Inspiration factor. Dwell's website is itself very professional and attractive. Dwell makes home improvement look like art, which it is. Browsing the Dwell website is enough to put anyone in the mood to remodel their home.
4. Remodelista
Remodelista is similar to Dwell, minus the magazine. It's also a free service, so when you visit the website, you'll have complete access to all of their pictures and guides. Like other similar websites, you can shop for fixtures and products on the Remodelista website.
What we love most:
Varied style. While Dwell is very Euro-Modern-Sleek, Remodelista puts the spotlight on lots of different styles. It's inspirational for everyone, not just the few who love contemporary styles.
5. Bob Vila
Similar to This Old House, the Bob Vila empire has practical answers for practical questions. Want to install gutters? Plumb a sink? Install flooring? Check out the Bob Vila website.
What we love most:
Practical info. Bob Vila's articles contain good ideas. Want to install the best new gutters on your home? Wondering which siding is most practical for your New England home? Bob Vila has answers for you.
6. Family Handyman
Family Handyman started as a magazine in the early 1950's, and in recent years has been very active online. Search any "how to" home improvement project and you'll find something from Family Handyman to support your efforts. Although the magazine is still in print, many non-subscribers turn to the website for helpful home improvement advice.
What we love most:
Comprehensive information. Family Handyman has a massive database of articles and information that can help you decide what to do on your own and what's outside your skillset.
7. HGTV Online
Featuring lots of great pictures and inspirational ideas, HGTV Online is a mixture of practical and fun - maybe with more emphasis on fun. Spend time on this website browsing the articles, reviewing the storage solutions and ogling pictures of ordinary homes transformed into extraordinary places.
What we love most:
It's inspiring. Check out the pictures of beautiful gardens, cozy living rooms and perfect porches on the HGTV website - then find a contractor who can help you replicate that in your own home.
Done Looking At Home Remodeling Websites? Take the Next Step
Take the next step in your home remodel by choosing the right home remodeling contractor for your project. For more information, download Litchfield Builder's free publication, Guide to Choosing the Right Home Remodeling Contractor.
About Kevin Ahern
Kevin is the Co-Founder of Litchfield Builders, an award-winning, industry leader with a reputation for managing projects others shy away from. They are known for their high-quality work, customer service, and reliability and though still relatively small in size, Litchfield Builders now competes with some of the areas largest firms in both the residential and commercial arenas.