Subscribe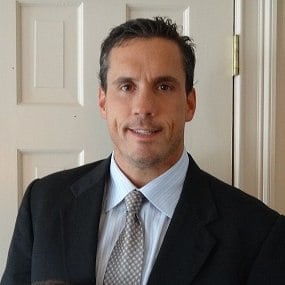 How Long Does It Take to Build a Deck
For many homeowners, having a deck means personal freedom. A well-constructed deck can be a place to watch the kids while they run through the sprinkler, or a good spot for grilling summer vegetables and barbecued ribs. A deck is a place of relaxation, sunbathing and even napping on those long summer afternoons. A good deck is almost a vacation spot that's been attached to your house.
So how long does it take to build a beautiful deck in your backyard? For many homeowners, the answer varies, depending on the type of deck, how long they take to plan their budget and how motivated they are to get one built quickly.
Planning takes longer than the actual construction, but homeowners who understand the planning and budgeting process may be able to speed things along by acting quickly and decisively.
Deck Budgetary Planning
Planning to build a deck starts by establishing a budget. If you're planning to finance your deck building, contact reputable lenders to discuss financing options.
Cash out refinance allows homeowners to borrow enough money to pay off their existing home loan and then some. The excess loan money is converted into cash which then can be used to pay for home improvements.
Home equity line of credit (HELOC) is a line of credit equal to the amount of the equity you have in your home, up to 80% of the value of your home. It can be used like a credit card to pay for construction costs and labor.
Home equity loan is a type of second mortgage that is delivered in a lump sum.
Personal loan is a loan type that people turn to when they have little equity (maybe because they just bought their home), but excellent credit. A personal loan is a loan that is unattached to the house, and may require
For more information about financing, see our article from February 2019, which explores these issues in-depth. While you're exploring financing types, meet with contractors for quotes. Meeting with contractors helps you determine how much you can expect to spend on your deck building project, which in turn can help you decide how much you need to borrow. If you don't need a loan because you have cash on hand to build your deck, then meeting with contractors will tell you how much deck you can afford.
How long this budgetary planning process takes depends on how motivated you are to get the work done quickly. Many contractors take just a few days to come out and see your building site after the first phone call.
Lenders may take a few hours to a few days to approve you for a line of credit. Plan to spend two weeks in this phase of the building process, but you can make that take less or more time depending on how much time you're willing to dedicate to this process each day.
Establishing Plans with the Contractor
Once you've identified a contractor and signed a contract, it will take a few weeks for your contractor to create a design and order materials. If the design of your deck is straightforward and simple, your contractor may submit a simple proposal and get started ordering materials right away. If your deck is highly customized, the design process may go on longer.
In summer, when many homeowners are building decks and making exterior home improvements, it can take up to two weeks just to get the most popular materials. Composite decking materials are always in high demand in summer, as are pressure treated wood products.
Factors that can slow the planning process include:
Design revisions. If you're working with your contractor to build a custom deck, multiple design revisions can slow the process by days or weeks.
Homeowner uncertainty over materials, budget, etc. Changing your mind multiple times throughout the planning or even construction process can dramatically slow down progress. To avoid this problem, do research before contacting a contractor, and communicate your concerns throughout the building process.
Contractor schedule. The best contractors are often very busy, from spring through fall. If you choose a contractor in high demand in your area, you may need to wait longer.
Building the Deck
Once the materials have arrived, the actual construction process is the fastest part. A simple deck can be built in a week's time, while more complicated decks may take longer. Unexpected structural problems with the home, weather and mid-project changes are all factors that can slow the building of the deck. However, your contractor should be able to give you a timeline so you'll know when to expect the deck to be finished. Work with your contractor to determine how long the deck construction will take.
How Much Time, Altogether?
From the time that you sign a contract with a contractor to the day the project is finished, expect your deck to take about 30 days, give or take. Some tips:
If you're on a deadline, start the building process early to ensure the deck will be completed on time.
Don't let contractor availability dictate who you choose to complete your home improvement project. Good contractors are worth waiting for. Hire best contractor for the job!
Expect contractors to be busy throughout the summer. If it's important to have the deck finished in time for warm weather, start your deck building project in winter to be on the safe side.
If you are ready to get started with your deck project or want to learn more about the home remodeling or process in general, download the guide linked below How to Choose a Professional Home Remodeling Contractor.
About Kevin Ahern
Kevin is the Co-Founder of Litchfield Builders, an award-winning, industry leader with a reputation for managing projects others shy away from. They are known for their high-quality work, customer service, and reliability and though still relatively small in size, Litchfield Builders now competes with some of the areas largest firms in both the residential and commercial arenas.