Subscribe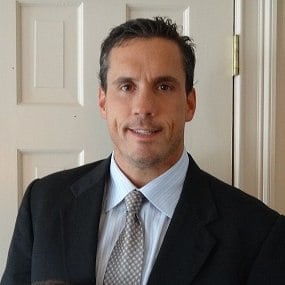 How Much Does it Cost to Build a Deck?
There's nothing better than spending time outdoors on a perfectly new deck. Whether you're planning to tear out your old deck or construct a deck where no deck exists right now, you'll need to know the costs associated with this kind of home improvement project. Knowing how much a deck costs can help you budget for the project and get started with the financing if it's needed.
What you'll find is that the cost of building a deck can vary by quite a bit depending on what kind of features interest you, the materials you want to use to build your deck, and the quality of your contractor.
Most important to remember is that your deck is a permanent addition to your home's exterior. The beauty, functionality, and value of your deck will significantly impact the value of your home, so it's important not to skimp on costs.
As a provider of deck building and other remodeling services to homeowners in Connecticut, we have seen and experienced the budgetary needs of deck projects.
We are going to share the factors that go into building a deck, as well as some best practices for planning out an effective budget.
The Average Cost of Building a Deck
Deck costs span a huge range, so it's hard to pin down the average cost for homeowners in Connecticut. Each homeowner has their own budget and preferences. While some decks are built simply, others are complex and time-consuming to construct. All of these factors can affect the deck cost.
To give you some idea about the range of costs for a composite deck, the average cost of a composite deck is somewhere between $25 and $70 per square foot.
Factors to Consider When Building a Deck
So, what goes into the cost of a wooden deck? Start by analyzing material costs. For many years, homeowners built their decks out of pressure-treated lumber, or higher-end wood like redwood or mahogany. Today, the vast majority of homeowners choose to build their deck out of composite wood.
Composite Decking
Composite decking is made from a combination of natural wood fiber and resins. This creates a material that looks and behaves much like wood but requires almost none of the maintenance.
Composite decking is also more expensive than many kinds of wood, which means that it can increase the costs of a standard deck. It costs between $1 and $6 per linear foot. What's the difference? Quality. Low-end composite decking may buckle, fade, stain, and change over time, while high-end composite decking will maintain its beauty for summer after summer, requiring little more than regular cleaning.
Is the extra money worth it? Absolutely. Good quality composite decking lasts much longer, never needs to be refinished, and continues to look beautiful in all types of climates and weather.
Railings
Deck railings can be made from a variety of materials, including vinyl, wood, or composites. Railings also span a range of costs, between $400 and $6,000, depending on the amount of railing required, what it's made of, and it's quality.
Location
Where the deck is built on the house can affect cost depending on whether it's constructed up high, on a slope, or down low. Decks that are built closer to the ground need fewer materials than decks that are constructed high up on a wall.
Size
Size naturally affects cost. The bigger the deck, the more expensive it will be. However, like other building projects, the economy of scale comes into play in larger decks. Bigger structures may cost more than smaller structures, but the smaller structures cost more per square foot.
Features and Add-Ons
Modern decks can come with an abundance of features, like the ones listed below.
Lighting packages
Curves
Built-in furniture
Outdoor kitchen features
Overhead shelter
Anything you choose to add to your custom deck will impact the cost. Work with your contractor to discuss the features that interest you most, and get price quotes.
Installing a New Deck? Get Started Now
If you'd like to install a deck on your home this summer, start contacting licensed Connecticut contractors to get started with your project. Get a quote from at least three contractors, and review their contracts thoroughly before making a decision. Check references and of course licensure to ensure that the contractor you hire is qualified to do the work. Some tips:
Communicate your budget with your contractor upfront, so your contractor can help you adjust your project accordingly.
Remember the lowest bid is not necessarily the best bid. Some contractors save money by hiring less-skilled labor or using lower-quality materials.
Ask your contractor any questions you might have about your contract. Don't sign anything that you don't understand.
Seek financing early on in the bidding process, if financing is required.
Contact Litchfield Builders
The total cost will depend on the type of materials, deck size, and other factors. Litchfield Builders constructs beautiful composite decks for homeowners in Connecticut. Our composite decks last for decades and require almost no maintenance.
To get started with your deck project or to learn about the home remodeling or home improvement process, download our free guide: How to Choose a Professional Home Remodeling Contractor.
About Kevin Ahern
Kevin is the Co-Founder of Litchfield Builders, an award-winning, industry leader with a reputation for managing projects others shy away from. They are known for their high-quality work, customer service, and reliability and though still relatively small in size, Litchfield Builders now competes with some of the areas largest firms in both the residential and commercial arenas.