Subscribe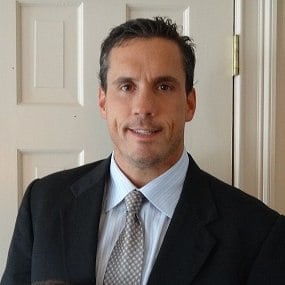 How Much Will Your 2021 Home Remodel Cost in Connecticut
One of the important stages of the home remodeling process involves budgeting and estimating costs. While it's important to meet with a contractor before solidifying your budget, it's enough to do some Internet research during the initial planning stages.
Getting cost estimates from a reliable source can help you decide whether the home remodel that you're considering is realistic at this time.
One thing is for sure, once you're starting to meet with contractors, communicate with each professional about your budget. A good contractor will tell you whether your plans are realistic for the amount you hope to spend.
If you're on a tight budget, a good contractor can also help you right-size the scope of your project for your needs.
Factors That Affect Connecticut Home Remodel Cost
There are many factors that affect a Connecticut home remodel cost. The scope for any home remodel can vary depending on the needs and desires of the homeowner. Whereas one homeowner might spend $20,000 on a bathroom remodel, another homeowner might spend $150,000 remodeling the same type of room.
Quality of materials
High-end remodels involve the purchase of high-end materials, which can have a big impact on the final price tag of your project. Just one example: a base model refrigerator might cost $500, but a high-end refrigerator can cost $10,000 or more.
When you're choosing appliances and materials for your home remodel, remember that quality can affect longevity and functionality. An inexpensive appliance might save money upfront but may cost more in the long run. Low-quality materials break quickly, use more energy, and don't wear very well. You may find yourself replacing low-quality materials soon after your remodel is finished.
Customization
Customizations can increase costs dramatically, especially if you're customizing cabinetry or millwork. You can plan to spend $1,200 per linear foot for custom cabinetry. If you'd like good quality cabinetry that doesn't break the bank, semi-custom cabinets are far more affordable but have the same quality as custom cabinetry. Talk to your contractor.
Load bearing wall removal
You may not have to hire an engineer to work on the removal of a load-bearing wall, but removal can be expensive all the same. An engineer can cost $500 or $1,000 if you need one.
Cost of Popular Home Remodels
Below, we've listed some realistic base costs for some of the most popular Connecticut home remodels. That said, the best way to find out what your home remodel will cost is to consult with a contractor, discuss your goals and get a bid.
Home Addition
You can expect to spend about $200 - $250 per square foot for a standard home addition. When you're calculating costs, remember that the affected square footage is going to be larger than the addition itself. Calculate costs based on the affected square footage, not just the square footage that's being added on.
For example, if you're adding to the square footage of your living room, you may need to replace your living room carpeting, move light fixtures, paint the walls, and so on. The affected square footage is the square footage of the entire old living room, plus whatever new space is being added.
Kitchen Remodel
The cost of a typical Connecticut kitchen remodel depends entirely upon the type of changes being made. While a cosmetic upgrade may only cost $25,000 or $30,000, changes to functionality will fall in the range of $40,000 to $50,000. This includes flooring replacement, countertop replacement, cabinet refinishing, a fresh coat of paint, and appliance replacement.
A high-end kitchen upgrade can cost between $75,000 and $150,000 or more, depending on the type of changes being made. See our kitchen remodeling calculator for more information about these costs.
Bathroom Remodel
A mid-range bathroom remodel costs about $25,000, including vanity replacement, fixture/faucet upgrades, a new toilet, light fixture upgrade, flooring replacement, and a fresh coat of paint.
An upscale bathroom remodel may cost anywhere from $75,000 to $150,000, depending on the needs of the homeowner. If you need to make the bathroom larger, this kind of change is likely to incur big costs.
Siding Upgrade
Siding upgrades are popular because they give a high return for the investment. A siding upgrade can also make your home impressive to buyers if you're thinking about selling sometime soon. The cost to replace your home's siding depends a lot on the type of material being installed. Plan to spend between $25,000 and $30,000 for fiber cement siding, but less than $20,000 for vinyl siding.
A Note About Rising Costs
During the pandemic, some materials became scarce due to pandemic-related breaks in the supply chain. This coincided with a surge in home buying and home building.
The result is homeowners may spend more money on building supplies than homeowners just a year ago. Lumber is far more expensive now than it was at the beginning of 2020, and other costs have gone up as well.
You may need to build a little extra padding into your home remodel budget. The only way to know for sure how much you'll have to pay for your home remodel is to consult with a contractor that can provide you with a solid bid for your upcoming project.
Take the Next Step In Your Remodel
If you believe that your remodel will realistically fit in your budget, take the next step. Choose a home remodeling contractor that can provide you with a bid for your upcoming home improvement project. For more information about choosing a contractor, download our free guide.
About Kevin Ahern
Kevin is the Co-Founder of Litchfield Builders, an award-winning, industry leader with a reputation for managing projects others shy away from. They are known for their high-quality work, customer service, and reliability and though still relatively small in size, Litchfield Builders now competes with some of the areas largest firms in both the residential and commercial arenas.