Subscribe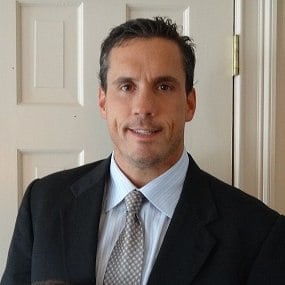 How COVID-19 Could Impact Your Home Remodeling Plans for 2021
Last July, we posted an article about how we were keeping our clients and employees safe during COVID-19.
At the time, we were just learning the rules of sanitation, social distancing and mask-wearing to prevent the spread of the virus. The safety measures we put in place last year were successful, and we were able to operate safely throughout 2020.
Now, we're writing about COVID again - this time in regard to its impact on materials and the supply chain. These changes can affect your home improvement timeline and budget, but you can avoid delays with proper planning.
To learn more about remodeling your home in Connecticut, download our free Guide to Choosing a Home Remodeling Contractor. To learn more about remodeling during the COVID-19 pandemic, read below.
Changes In the Supply Chain Affecting Construction
Demand for some building supplies has increased dramatically during the pandemic, mostly due to the increase in home improvement and home building projects in the last year.
Meanwhile, some material suppliers have experienced breaks in their supply chain due to manufacturing shutdowns. Production lags can continue to affect the supply chain weeks or months after a disruption occurs.
What does this mean for you, as a consumer?
Some Supplies are Limited
Some building materials are available in limited supply or take longer to receive after the order is placed. Deck building materials are an excellent example. Deck additions were very popular in 2020 because of their affordability, their high ROI, and because homeowners want to spend their leisure time in the backyard.
This surge in popularity combined with breaks in the supply chain continues to impact deck material availability even now. Composite decking is available in limited colors. Homeowners seeking special colors for their deck may need to wait for the materials to become available, so getting an early start is important.
Garage doors and related parts are another example of materials that can be difficult to track down. If you're planning to install a new garage door in 2021, maintaining flexibility will help ensure that your home improvement project will go smoothly.
Costs Affected
Perhaps because of the surge of home improvement projects performed over the last year, lumber and some other building costs have gone up. Lumber now sells for prices that are 30% to 50% higher than prices before the pandemic.
This affects some home improvement projects more than others. If you're building a home addition, for example, lumber may make up 5% of the total cost. While the price of lumber is unlikely to break your budget, it will impact the total bill.
How This Affects Your Home Remodeling Plans
Despite these challenges, home improvement projects are happening all the time! You can have a successful home improvement project, with a few adjustments.
You can perform your home improvement, whether that's replacing a garage door, installing a new deck or something else entirely. There are many things you can do to make the process easier!
Be Flexible
Maintain flexibility, knowing that some supplies are limited. If you aren't able to be flexible on colors or other material types, then you'll have to maintain a more flexible timeline.
Keep the Timeline Moving
Start planning early. If you've got a deadline for finishing your home improvement project, start planning as early as possible to get the work done by the intended date.
Know your remodeling goals. Give thought to your remodeling goals before starting your home improvement project, including a list of must-haves and nice-to-haves. This will expedite the design process.
Avoid change orders. Change orders are changes made to the original remodeling contract. Change orders slow down your overall project by forcing your contractor to order new materials and make accommodations for those changes midway through your project.
Communicate about your budget. Be upfront about your spending limitations so your contractor can take your budget into consideration when planning your project. Higher costs aren't stopping most homeowners from remodeling, but higher costs may require you to limit the scope of your remodel to keep the project within your budget.
How Is Litchfield Builders Protecting Clients from COVID-19?
During all this, the team at Litchfield Builders continues to prioritize safety for our clients and the people on our team. Below are some standards that we maintain on our job sites and in our normal work practices.
Social distancing. We respect the

CDC's recommendations about social distancing

in our workplace.
PPE. We wear masks in all work environments, indoors and out, in the office and on the job site.
Sanitizing surfaces. We use hospital-grade sanitizing chemicals to clean all surfaces including tool handles, door handles, completed job sites and in-progress job sites.
Safety meetings. On-the-job safety changes all the time, especially as we learn more about the coronavirus. We hold regular safety meetings to keep our employees up to date on the latest best practices protecting our team and our clients from the novel coronavirus.
We're All In This Together
One thing is for sure, coronavirus safety practices change all the time. The vaccine will eventually protect us from this terrible disease. The way things are now - including the material shortages, the constant sanitizing, social distancing - all these things will change over time.
Litchfield Builders continues to be a partner with homeowners during this challenging time. We'll keep you up to date on changes as they take place, so you can make the best decisions for your home remodeling plans.
Whether you're looking forward to a new deck installation, home addition or an interior paint job - we're excited to be a part of that process. For more information about moving forward with your home improvement project, take a look at our free download, Guide to Choosing the Right Home Remodeling Contractor.
About Kevin Ahern
Kevin is the Co-Founder of Litchfield Builders, an award-winning, industry leader with a reputation for managing projects others shy away from. They are known for their high-quality work, customer service, and reliability and though still relatively small in size, Litchfield Builders now competes with some of the areas largest firms in both the residential and commercial arenas.