Subscribe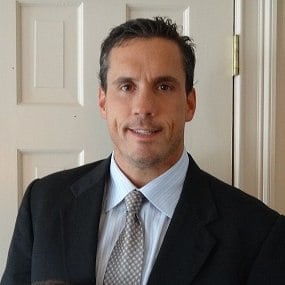 How Litchfield Builders Is Delivering for Clients During COVID-19
COVID-19 has forced many businesses to change their everyday practices to keep workers and customers safe. At Litchfield Builders, we've done our part to prevent the spread of coronavirus while maintaining construction operations in Connecticut. We continue to serve the homeowners and business owners of our state with remodeling, construction, and renovation needs.
The last few months have been a learning experience. We've changed everything from the way we keep our construction sites clean to the way we interact with each other on the job site and in the office. We're up to date on the latest CDC and OSHA recommendations, and as new requirements roll out, we adjust our business practices accordingly.
We wanted to share some of the practices we have introduced and feel that all construction and remodeling companies should be following given the current work environment we live in.
What We're Doing to Keep Construction Safe
We're committed to the health and safety of our customers, our employees, and the people of the state of Connecticut. Here is a list of actions we have implemented in our efforts to do so.
Follow Social Distancing
CDC recommends maintaining proper social distancing while in public. All employees at Litchfield Builders have been directed to maintain six feet of distance between themselves, their coworkers and our clients. In addition:
Workers have been asked to stay away from work areas unless they have a specific task to complete there.

We never ask two people to complete the same task at the same time.

Safety and employee meetings are conducted outside, where there is ventilation to keep our workers safe, and everyone stands apart.
All gatherings of workers, whether that's on the job or at the office, are kept to fewer than 10 people.
Wear PPE
The CDC's guidelines ask that everyone wears masks when out in public. As construction workers, wearing PPE is second nature. We have ample masks for every member of our crew, and everyone wears masks on the job, whether that's in a home, in an office or business building, or outside on the construction site. We also wear gloves and eye protection when appropriate.
Sanitize Surfaces
Maintaining proper sanitation is critical to the prevention of illnesses and viruses. To keep a clean job site, we use hospital-grade sanitizing products that kills coronavirus. We use this cleaning product on all surfaces on job sites. As a standard practice, we now sanitize all surfaces like tools, doorknobs, floors, and fixtures.
We also spray sanitizer in the air before leaving the job site, and use sanitizer to clean all high-contact surfaces that our workers touch. Our employees have been directed to wash hands regularly, especially after touching high-contact surfaces that have been touched by others.
Conduct Virtual House Tours
Now more than ever, we conduct meetings by phone, FaceTime or Duo to reduce contact between ourselves and others. Virtual house tours come in handy on active job sites. Using FaceTime or Duo, we limit the number of people at the construction site, thus reducing contact and enabling professionals like our architects to work remotely.
Use Of Negative Air Machines
Negative air machines suck the air out of the construction zone and push it through doorways or windows. We've always used negative air machines during remodels as a way of keeping dust out of non-construction zones.
Now, negative air machines help create a barrier that prevents air from traveling through our construction site and into your home. It's one more way that we can help keep a clean construction site and help prevent the spread of germs.
Hold Safety Meetings with Updated Information
Scientists are still learning about COVID-19's characteristics and how it spreads. CDC and OSHA recommendations change frequently as new information is uncovered, so we scan their websites regularly for new information. As policies are updated, we must disseminate that information to our team members.
We've always held regular safety meetings, but now our meetings include regular updates and reminders about OSHA and CDC recommendations. If new information isn't available, we go over old information just to ensure everyone on the team is up to speed. Good communication about new policies can help solidify the best practices that we've described above.
Our employees are also given the opportunity in these meetings to ask questions as needed. Now more than ever, it's important to maintain clear instructions that our employees can understand.
Construction Can Be Done Safely
At the beginning of the COVID-19 crisis, it was unclear whether construction could be done without jeopardizing the health and safety of construction workers and their clients. Since that time, the industry has proven it can be done. With proper safety precautions, your home improvement projects and business improvement projects can move forward.
Construction can be done safely, even now, but it's important to hire a reputable, safety-oriented team. Litchfield Builders has been in business for over 25 years. We've spent the last two decades developing a culture of safety in our company. We're proud of our safety record and we wouldn't do anything to jeopardize our customers or our employees.
To find out more about how you can get started with your home improvement or business remodeling projects, contact us and let's make your next remodeling project a success.


About Kevin Ahern
Kevin is the Co-Founder of Litchfield Builders, an award-winning, industry leader with a reputation for managing projects others shy away from. They are known for their high-quality work, customer service, and reliability and though still relatively small in size, Litchfield Builders now competes with some of the areas largest firms in both the residential and commercial arenas.