Subscribe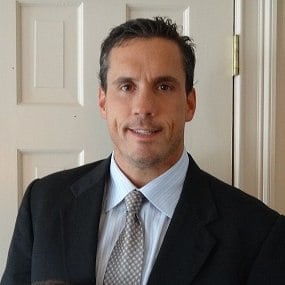 How Much Does An In-Law Apartment Addition Cost?
Compared to the cost of buying a home or a condo, the cost of constructing an in-law addition is relatively low. This affordability makes a home addition an attractive option for young homeowners helping an older relative maintain independence.
Just how affordable is an in-law apartment? You might be surprised. Costs vary depending on finishes and features, but often an in-law apartment can be purchased at a fraction of the cost of a condo. At Litchfield Builders, we help seniors and homeowners in Connecticut to construct their home additions, in-law apartments and other renovations. As one of the leading general contractors in Connecticut for over twenty years, we have a reputation for producing quality work and lasting structures. For more information about the remodeling process, download our free publication, How to Choose a Professional Home Remodeling Contractor.
Cost of In-Law Apartment Addition
In-law additions vary in cost depending on features and size. A typical in-law addition is around 600 square feet, including one bathroom, one kitchenette, a bedroom and a closet. For an apartment of this size, most homeowners can plan to spend between $150 and $200 per square foot, though the cost may go up depending on finishes and fixtures.
What Factors Influence Cost?
There are many factors that influence cost of in-law apartment. Homeowners hoping to save money can reduce the cost of their home addition a bit by choosing materials carefully.
Finishings. Some finishings are costly. Work with your contractor to choose affordable but durable mid-grade finishings keep costs down.
Location. Some homeowners choose to save money on their home addition by constructing it on an existing foundation, like building a second floor over the garage.
You can save money on your home addition by working with your contractor and planning well in advance. Including your contractor in your plans can help you save money, because your contractor will have suggestions that can help reduce costs.
You can also save by purchasing fixtures on sale or clearance, but finding proper fixtures at a lower cost may require you some research. Start looking for fixtures early to save money.
What's the Best Way to Pay for a Home Addition?
When the time comes to start your home improvement, you'll need to put a plan in place to pay for the addition.
Cash. Cash is the cheapest option, because cash payments accumulate no interest.
Home equity line of credit (HELOC). Most of the time these loans are variable rate; read the terms carefully to ensure that the HELOC you borrow will be affordable over time.
Home equity loan. These loans are fixed rate, so they're a loan of choice for homeowners seeking a stable, predictable loan.
Personal loan. Personal loans are not secured to the home, so some homeowners seek this despite the higher interest rate.
Are Permits Required?
Your in-law apartment will require a zoning sign-off and regular building permit, and all costs associated with the permit. Details about how this will be handled should be outlined in the contract with your builder.
What's the Value of an In-law Apartment?
In-law apartments are useful for many purposes, far beyond senior retirement. You'll find that your home addition can be used to house adult children who come back after college. In the event that your senior relative moves out, your home addition can still be used for storage or hobby space. When relatives come to visit during the holidays, your in-law apartment will give family a suitable place to stay.
Can an in-law apartment be used for rental income?
Laws vary from one community to another. Many communities prohibit homeowners from earning rental income from their in-law additions. To find out whether you could use your in-law addition for rental income, contact your local zoning and permitting office.
Are There Hidden Costs?
As with any major addition or remodel, in-law additions can come with some unanticipated costs.
Increased property taxes. Property taxes in Connecticut are re-assessed after a home addition, and the following year, the tax bill increases.
Increase in utilities. Any time a home increases in size, there will be some increase in utility costs. In-law additions are not allowed to have separate utilities, so the increased utility usage is added to the existing utility bill.
Increased homeowner insurance. Your insurance company must be notified to ensure the addition is covered by your policy. Many insurance companies will increase costs when the home increases in size.
Eventually, the cost of the addition will increase maintenance costs as well. Good quality construction should not need repairs in the first few years. However, as parts of the addition begin to age, you'll spend more on maintenance.
Consider More than Cost
Construction of an in-law addition is a good way to save money, compared to the cost of buying a home or a condo. However, good quality construction still requires an up-front investment. In your search for a contractor, you may encounter professionals who under bid the competition. Remember what they say: if it sounds too good to be true, it probably is.
Focus on hiring a contractor known for producing quality construction. Check references and research your contractor's reputation. When the time comes to choose a professional, hire someone who will build a safe and comfortable place for your loved ones to live.
Contact Your Contractor in Connecticut
Are you planning the construction of an in-law addition? Do you have questions about your upcoming home addition? Leave your comments in the box below.
Litchfield Builders has been constructing home additions for over two decades. We've cultivated good relationships with building permit offices and material suppliers across the state of Connecticut, to help ensure an efficient and positive building experience.
Before starting your home addition process, you'll need to find a good contractor. Contact us today for a free consultation, or download our free guide, How to Choose a Professional Home Remodeling Contractor.
About Kevin Ahern
Kevin is the Co-Founder of Litchfield Builders, an award-winning, industry leader with a reputation for managing projects others shy away from. They are known for their high-quality work, customer service, and reliability and though still relatively small in size, Litchfield Builders now competes with some of the areas largest firms in both the residential and commercial arenas.