Subscribe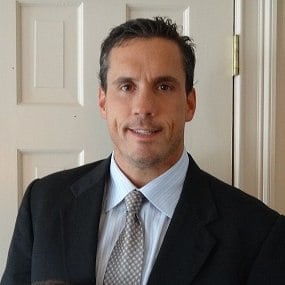 Considering an In-Law Suite: What You Need to Know
The concept of aging in place has gained a lot of traction over the last few years, and perhaps because of that, in-law apartments have become more popular as well. Construction of an in-law apartment can be a cost-effective way to ensure that an elderly relative can live a safe but semi-independent life.
Construction of an in-law apartment can be lengthy and relatively involved. Before installation begins, it's important to know what the construction entails and what considerations must be addressed during the planning stages.
We know which questions need to be asked and what issues need to be resolved before work can begin. Keep reading to find out more about how construction of an in-law suite works.
Know Your Zoning Restrictions
Many towns in Connecticut have strict zoning restrictions to prevent homeowners from renting an apartment to a tenant on their property. Often, in-law apartments are allowed, but they must conform to the zoning laws in their area. Before you can proceed with the construction of an in-law apartment, you must first find out whether an in-law suite is a realistic goal given the zoning restrictions where you live.
Many areas will allow a separate space to be constructed, but will not allow a separation of utilities. There can be no separate meter for electricity or water. Some towns will make homeowners sign an affidavit stating that only family members will live in the space. There may also be limitations on whether you can have a kitchen, or how many square feet the space can be.
Most of the time, these zoning restrictions are designed to ensure that the property will not become a two family space. In some cases, zoning laws are so restrictive that an in-law apartment may not be possible or realistic. Find out first what's required in your area. If an in-law suite is a possibility, the zoning restrictions will likely have an influence on the design decisions you make as you move forward.
Come to an Agreement about Sharing Space
Once you know about zoning restrictions in your area, then it's time to have a conversation with the person or parties who will be moving into your home. This part is often difficult. Issues to resolve include:
Will the in-law apartment have a shared entrance?
Will there be shared spaces in the home, such as the kitchen or utility room?
Is storage space, like space in the garage or shed, shared?
How will utilities be paid?
All questions should be answered before work begins on the project, as many of the answers to these questions will inform the design of the project.
Be Prepared for the Addition Process
A typical house addition of about 600 square feet takes about 3 to 4 months to complete, and in that time, you'll be sharing your space with contractors, sub-contractors, electricians, plumbers and so on.
Work with your contractor to find out when people will be on site, which days (if any) utilities may be turned off (and for how long), and what you can do to ensure that your home life will not slow the construction project.
Permitting is Required
Permits are required for any standard home addition. The contractor you hire should get a zoning permit as well as a general permit. Who is responsible for pulling the permit and how the permits are paid for should be included in the contract you sign with your contractor. If your contract does not specify that the work will be permitted, this could be an indication of a problem.
Integrate Your In-law Apartment Architecturally
One of the many things to consider when installing an in-law suite in your home is the way it will look when the addition has been made. For many homeowners, it's important to find a way to make the addition look like it belongs there, which means making it as unobtrusive as possible.
Often, there's a way to tuck the in-law apartment behind the house so that it's not so visible from the street. Work with your design-build contractor to ensure that the in-law suite will be fully integrated into the architecture of your home.
Find the Right Contractor
More than anything else, it's important to find the right contractor to build your in-law suite. If you know someone who has constructed an in-law suite on their property, and their experience was a good one, ask them for a referral. When interviewing contractors, focus on those professionals who have experience installing in-law suites and home additions.
When interviewing contractors, ask questions like:
When can work begin?
What kind of challenges do you anticipate you'll encounter with this project?
How long do you anticipate the work will take?
How often do you construction additions?
Do you have references?
Asking these questions and others can help you determine which contractor to hire. Read the entire contract from beginning to end before signing. If you have more questions about hiring a residential contractor, take a look at our free guide: How to Choose a Professional Home Remodeling Contractor.
Getting Started
As you proceed with your project, make a plan with the person who will be moving into your home. Research zoning laws in your area to ensure that an in-law suite is realistic. Finally, work with an experienced and reputable contractor to get the job done.
Litchfield Builders has more than two decades of experience constructing quality home additions for people in and around New Haven. Contact us today to schedule a consultation and get started today with your home addition, or download our free guide Aging in Place Home Remodeling Guide.
Are you in the planning stages of constructing an in-law apartment? Leave your comments in the box below.
About Kevin Ahern
Kevin is the Co-Founder of Litchfield Builders, an award-winning, industry leader with a reputation for managing projects others shy away from. They are known for their high-quality work, customer service, and reliability and though still relatively small in size, Litchfield Builders now competes with some of the areas largest firms in both the residential and commercial arenas.