Subscribe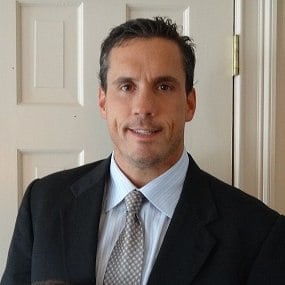 The Complete Guide to CT Commercial Renovations, Remodels, and New Construction
Commercial improvements can boost profit margins, improve employee retention, reduce the chances of work-related accidents and reduce a business's carbon footprint. Many commercial property owners take on remodeling and construction projects over time as they invest in their business and grow their client base.
Taking on a commercial remodel can be daunting for busy business owners. Understanding the process from start to finish can help the commercial project go more smoothly.
Knowing the signs that it's time for a commercial remodel, identifying the needs of your business, establishing goals, selecting a reputable contractor, and establishing a budget are all good ways to ensure that the remodel goes smoothly.
Whether you're seeking a remodel to make important safety upgrades or simply hoping to boost your business's curb appeal, this comprehensive guide will walk you through the process.
Signs It's Time For A Commercial Remodel
Every commercial site is different, so the signs that a commercial building needs a remodel can vary. The differences depend on the purpose of the site and who uses it. These tell-tale signs are not applicable for all commercial sites.
The best way to determine whether or not a commercial building needs a renovation is to get an inspection, work with a contractor and do some research regarding costs and return on investment.
Safety Hazards
Regardless of whether your property is teeming with staff and consumers or is used by staff only, safety should be a number one priority. Commercial buildings are required to meet strict OSHA standards, and when your building falls out of compliance, it's time to make changes. Electrical problems, structural problems and poor lighting can all pose safety hazards that can put people on your site at risk. Buildings that present with any of these issues should be inspected by a contractor to discuss repairs.
Lack of Space
Sometimes businesses grow fast. When this happens, business owners are faced with a choice: move, or grow the site? Often, an addition or remodel can make more room and save the business money. Working with a contractor can help you decide whether or not a remodel can produce enough space to meet your growing business's needs.
Cosmetic Defects
Businesses that are visited regularly by clients, such as retail spaces, restaurants and some types of office buildings, must keep up appearances. To be successful, the business must look successful. Dated furniture, worn carpeting, peeling paint and other problems can be a turn off to some clients. In order to maintain a healthy client base, these businesses must keep their lobby and public areas up to date and attractive.
Loss of Efficiency
Poor efficiency happens with time. As appliances and materials age, they lose their energy efficiency and cause utility bills to rise. Property owners who pay attention to their rising utility costs can stay ahead of the curve by replacing materials and appliances as needed. Working with a commercial general contractor can help property owners to determine which improvements can be made to have the biggest impact on site efficiency.
Types of Commercial Remodels
Safety, beauty and functionality are all critical for commercial spaces, especially on sites that are seen regularly by clients, customers, investors or guests. Different types of commercial remodels will address different issues.
Office Remodel
Old office buildings can cause many problems for building occupants. Cosmetic defects can lower morale and damage the reputation of the business. Old plumbing can cause leaks, inefficiency and expensive repairs. Dark hallways can present safety hazards, and old office layouts can impede modern work processes. These problems can be tackled in a variety of way, discussed below.
Optimize the Space
Modern office buildings use an open office layout. With this type of layout, walls are eliminated and workers are placed together in one or several large rooms. Managers and staff work side by side. The open office layout is said to promote collaboration and good professional relationships. For growing businesses, the open office makes it easier to fit more people into one space.
Improve Storage
Storage space is important in modern office buildings. Many companies need dedicated rooms to hold computer servers and other expensive types of equipment. Often, companies can use personalized storage spaces to reduce clutter in the office and improve productivity. As a part of a commercial remodel, many businesses will purchase customized storage solutions to store their office supplies and special equipment.
Improved Resources for Employees
At one time it was enough to simply provide a staff person with a desk, a phone and a computer. Those days are gone, but some business are still scrambling to catch up. To meet the needs of a standard worker, a typical office remodel may involve installation of ergonomically designed office furniture like stand up desks and improved lighting.
Improved Parking
In some cases, commercial sites also choose to improve their employee parking lot or parking structure. Repaving can eliminate safety hazards and can help more people to use the parking lot at one time.
Rebranding
Branding often comes into play during office remodels. Commercial property owners work carefully with contractors to ensure that the colors, signage and overall aesthetic work to support the company brand. This makes the building a marketing tool for the company, so that even the commercial space the company inhabits can help reinforce a company mission or goal.
Benefits of Commercial Remodeling
Why remodel a commercial office space?
Productivity. Often remodels can change the way workers communicate or improve the working conditions for staff. This can improve productivity

around the office.
Morale.

Remodels that make the office more beautiful and functional make the office a more pleasant place to be. This can boost employee morale.
Recruitment. The best employees want to work for the best companies, with the best working environment and most modern facilities. An attractive office can make recruitment easier for staff.
Safety.

Remodels can lead to improved lighting, indoor air quality and better ergonomic conditions. This improves safety around the office and prevents accidents.
Restaurant Remodel
Restaurants need to function efficiently, look good and be kept clean and comfortable. Typical restaurant remodels will address at least one of the needs discussed below.
Improved Health and Safety Conditions
It's critically important for any restaurant to keep its customers and workers safe. As restaurants age, this can become harder to do. Staying up to date with the latest restaurant standards and codes can improve customer experience and safety. Many restaurant remodels will address health and safety conditions with each remodel, to ensure that the business is compliant with all of the local health and building codes.
Efficiency Updates
Restaurants rely heavily on appliances and fixtures like the dishwasher, oven, fryer, sinks and refrigerators. These fixtures are used on a daily basis to serve customers. When they age, they begin to use more power and resources to remain functional. Typical restaurant remodels will involve installation of ENERGY STAR products to save the restaurant owners money and reduce their business's carbon footprint.
Addition of Space
A restaurant is limited by the number of customers it can serve at one time. Improved space efficiency enables a restaurant to seat, serve and prepare food for larger groups of people. By removing walls, changing the layout and expanding the kitchen or dining area, many restaurants can improve their profit margins.
Improved Maintenance
Restaurants need to be cleaned on a daily basis to eliminate bacteria that can harm customers. Older surfaces and fixtures are harder to keep clean, so replacement of fixtures, counters and tables can become necessary over time.
Bathroom Remodel
Going touchless can stop the spread of germs throughout the restaurant, while installation of low flow bathroom fixtures can save water, reduce the restaurant's environmental impact and save money. Customers are known to judge restaurants by their bathrooms, so many restaurants will make regular upgrades to their bathrooms.
Exterior and Interior Cosmetic Changes
Boosting curb appeal and improving the interior of a restaurant can bring in more customers over time. Often, exterior and interior cosmetic changes like improved lighting, a new application of paint and improved signage can make more customers notice the restaurant. These changes can lead to more business over time.
Benefits of Restaurant Remodels
Commercial kitchen remodels help business owners improve efficiency, enhance safety for staff and customers and can lead to an increase in sales. Installation of new appliances can save electricity and money, while a change in layout can lead to faster customer service, reduced wait times, faster customer turnover and more money for the restaurant.
Retail and Service Based Remodeling
Retail and service based businesses have their own challenges in the commercial world. Like restaurants, these based businesses must provide comfortable accommodations to their customers. Utility costs can be high for some retail stores, especially for businesses with large spaces to keep lit and cool. Upgrades made to retail and service based locations usually involve cosmetic and green changes to attract customers and reduce utility costs.
Exterior/Interior Upgrades
Boosting curb appeal can bring more walk-ins or new customers to a business's doorstep, while interior cosmetic upgrades can help put products in a better light. Retail businesses must periodically install new carpeting, paint the walls, upgrade the shelves and maintain counter space in order to remain a business that is relevant to today's consumers.
Green Technology Installation
Improved HVAC systems can help businesses save money by reducing heating and cooling costs. For businesses that have large storefront windows, installing energy efficient windows can help with this as well. Businesses on a budget without funds to replace their windows can also install a low-e coating to prevent solar heat gain on long, hot afternoons in summer.
Businesses that make energy saving improvements often save between 2% and 10% on their utility costs. Some businesses can save as much as 50% or more when they make energy efficient upgrades.
Benefits of Remodeling your Business
Retail businesses stay relevant by making upgrades and improving appearances. Businesses that continue to make improvements are businesses that last longer and are more sustainable. In addition, remodeling can improve efficiency and safety, which can improve profit margins. Finally, renovations and upgrades make retail spaces a more pleasant space to work, which can improve employee retention.
How to Plan a CT Commercial Remodel
Planning a CT commercial remodel can be a long, intricate process. The more complex the remodel, the longer it takes to plan and implement. The remodeling process starts by identifying the need. Property owners may identify the need during an inspection. Sometimes the need is identified because of shrinking profit margins and rising utility costs. Often the need is obvious. Sometimes the need for a renovation is identified when hidden damage is uncovered. Either way, once the property owner realizes that it's time for a commercial remodel, the next step is to create a budget.
Create a Budget
Budgeting for a remodel requires the property owner to meet with contractors, get quotes, choose materials and establish the parameters of the remodeling project.
Once these details have been finalized, then it's time to secure funding. Often this involves going to a lender to get a loan. Some larger contractors offer a financing option for business owners. Shopping around for the best loan can help the property owner save money and get more out of the remodel.
Plan the Timeline
One of the reasons that commercial remodels are complicated is that many businesses need to sell products continuously in order to continue making money. Planning a remodel around a business schedule can be tricky.
Remodeling during a quiet season, holiday, after hours or on weekends can prevent a loss of profits, but contractors may charge more to build during these times.
Business owners who need to stay up and running while the remodel is taking place must work one-on-one with the contractor to ensure that staff and customers are safe, noise levels are consistently low and the utilities continue to be available while the remodel is taking place.
If the contractor anticipates there will be a day or two when the business must shut down, this must be discussed in advance to ensure that customers are given sufficient warning.
Businesses that must shut down for long periods of time often choose to move to a temporary location. During a relocation, communication with customers is critical. Signs, advertisements in the local paper, social media postings and website updates can all help get the word out when a business temporarily relocates.
During this time, some businesses may choose to run discounts, sales or free giveaways to encourage customers to stop by their new temporary location. Good planning is critical during this time.
Maintain Good Communication With the Contractor
Throughout the commercial remodel, it's important for the contractor and the business owner to maintain good communication. This helps ensure that both parties are on the same page.
Establishing a point of contact and discussing the best methods of communication up front can help both parties as they navigate this complicated process. In some cases, methods of communication will be outlined in the contract. If not, the business owner may need to ask directly before the project begins.
ROI of a Commercial Remodel
Calculating the ROI of a commercial remodel can help the business owner decide: is this remodel worth the money? The larger the return on investment, the better the investment is for the business. To find out, the business owner must know three things:
What is the goal of the project?
How much will the project cost?
How much more money will the business make when the project is over?
To determine the cost, the property owner must get bids from different contractors and then select the contractor bid that fits in the remodel budget. Once the cost is determined, the property owner must determine how much will be saved by making the upgrade. The difference between the cost of the project and the money saved in the long term is the ROI.
Implementing Sustainability & Green Construction Practices in Your Remodel
Going green is one of the best ways for businesses to improve their longevity, reduce their costs and protect the environment. There are many ways for businesses to incorporate sustainable and green construction practices in their remodel.
Installation of ENERGY STAR appliances. ENERGY STAR appliances are held to strict energy saving standards.

Businesses that use ENERGY STAR appliances

enjoy energy savings of up to 70 percent over standard appliances.
Using recycled or reclaimed materials. Recycled and reclaimed materials are unique in appearance and have minimal impact on the environment. Businesses like restaurants and retail locations often use recycled and reclaimed materials to give their business character and to attract attention from environmentally conscious customers.
Using locally sourced materials. Locally sourced materials require less energy to reach the building site.
Solar panel installation. Solar panels give businesses a clean, cheap, renewable source of energy.
Cool roof installation. A cool roof reflects light back into the atmosphere instead of absorbing heat from the sun. Cool roof installation can save on cooling costs during a long, hot summer.
Wind turbine. Like solar energy, wind is a clean, renewable source of energy. In locations that generate enough wind to make wind turbines practical, commercial buildings may get all of their energy from wind power.
Low-flow plumbing. Installation of low-flow plumbing can save businesses water and money on utility costs.
New window installation.

Installation of new windows can prevent interior heat gain in the summer and heat loss in the winter. Businesses that have large windows without low-e coating often turn to new window installation to save money on heating and cooling costs.
A contractor who has performed green upgrades in the past may have good suggestions for improving efficiency and sustainability in a business. Property owners who want to prioritize green or sustainable upgrades for their business can do so by seeking a contractor who has specific knowledge of sustainable commercial remodels. Asking questions about the contractor's experience with green remodeling when interviewing contractors for the project can help with this.
How to Choose a Contractor
Finding the right contractor is a critical step. It's important to meet with at least three contractors, and get bids from each one. When meeting with contractors, business owners should ask questions like:
When will work begin? Approximately how long should it take?
Do you hire subcontractors or employees?
Do you have references?
How many remodels have you done like this in the past? Can you show examples or pictures?
The right contractor is often not the cheapest. Low bidding contractors cut corners by using sub-par materials, hiring inexperienced labor or by intentionally bidding low and then raising prices after starting the job. Property/business owners who hire a contractor with a solid reputation in the community are more likely to be happy with the final product.
Work With Litchfield Builders
Are you a property owner who would like to remodel or renovate your business? Where are you in the process? What are your remodeling plans?
If you're planning an upgrade or renovation for your commercial property, start by making goals and choosing a good contractor that you trust. Consider your financing options, and find a way to work within your budget.
To ensure that your business benefits from the remodel, calculate ROI before getting started with any project. Finally, maintain clear communication with your customers and with your contractor throughout the remodeling process. Following these tips can help you get the most out of your commercial remodel.
If you're still in the bidding process, contact Litchfield Builders for a quote. As an award-winning contractor in the New Haven area, we perform commercial and residential upgrades for local and businesses and residents. We're happy to discuss your project and provide you with a free consultation.
About Kevin Ahern
Kevin is the Co-Founder of Litchfield Builders, an award-winning, industry leader with a reputation for managing projects others shy away from. They are known for their high-quality work, customer service, and reliability and though still relatively small in size, Litchfield Builders now competes with some of the areas largest firms in both the residential and commercial arenas.