Subscribe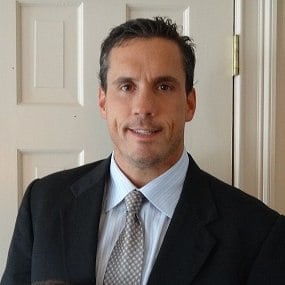 Common Kitchen Remodeling Problems or Setbacks
For most homeowners, periodic kitchen remodels are a necessity. If you want to maintain energy efficiency while also ensuring that your kitchen is as functional and beautiful as possible, you will probably find yourself remodeling your kitchen every 15 or 20 years.
Even the best kitchen remodels can be time-consuming and disruptive to home life. However, if your remodel experiences problems or setbacks, your project could take even longer than expected.
A good contractor can recognize potential pitfalls and can take steps to avoid common kitchen remodeling problems. At Litchfield Builders, we have over 20 years of experience helping homeowners through their kitchen remodels.
We know how important it is to plan properly and ask the right questions before beginning the work. Read the article below to find out more about avoiding common kitchen remodel problems.
Kitchen Remodel Problem 1: Failure to Plan
Before you can begin a successful kitchen remodel, you and your contractor must create a well-conceived remodeling plan. Planning starts by asking, and answering, several key questions.
What Are Your Remodeling Goals?
Goals are an important part of every remodel. What problems do you experience in the kitchen on a daily basis? What problems do you hope the remodel will solve? What are the must-haves versus the nice-to-haves? You and your contractor must know the answers to these questions before work can begin.
What's the Budget?
No homeowner can start work on a remodel without first knowing their own spending limitations. Whether paying for the remodel outright or seeking financing, you must first know how much you can afford to spend.
With an established remodeling budget, your contractor can set the scope of the remodel and help you determine what is a realistic expectation for your upcoming project.
What's the Time Frame?
Kitchen remodels can go on a long time, and during that time, you'll have to find a way to live without a useable cooking space.
Some homeowners set up an alternative kitchen in their garage, others plan to eat take out food for weeks or months. Either way, it's important for your contractor to set a time frame, and it's important for you to know what that time frame is.
Without this information locked down, you could experience excessive inconvenience, and this could lead to disputes with your contractor. A good contractor will help you establish a realistic timeline for your upcoming remodel.
Related: Kitchen Remodeling Budget Calculator
Kitchen Remodel Problem 2: Homeowner Doesn't Know What They Want
Before you can work with a contractor to make a plan for your upcoming remodel, you must first know what you want, functionally and aesthetically, for your kitchen. What materials are you attracted to? What kind of appliances do you like? Do you want a gas stove or an electric? What kind of flooring do you like?
If you haven't given thought to these questions and don't know what you like, then you may find it difficult or impossible to make decisions during your remodel. You may also find yourself changing your mind periodically throughout the remodeling process.
There are many things you can do to avoid this problem.
Explore home improvement centers before hiring a contractor to perform your remodel. Walking around home improvement centers to touch materials and look at fixtures can help you decide what you do and don't like.
Start a remodeling scrapbook. Start saving pictures, either online or in paper form, of the materials and kitchens that you find attractive.
Communicate your preferences with your contractor. Show your contractor your scrap book and discuss your preferences before finalizing your plans and signing a contract.
Consult with other members of your household while planning the remodel. Everyone in your house should provide input about your project before remodeling begins.
Hire a Contractor Who Can Help With Planning
A good contractor understands their role as a partner in the remodel planning process. They'll know to ask questions that will help you develop a plan for your upcoming project.
As a homeowner, the best way you can avoid these common remodeling problems is to hire a contractor who has helped countless homeowners through the kitchen remodeling process. When hiring a contractor, ask them about:
Experience. Find out how many years the contractor has been performing home improvements and renovations.
References. A good contractor will have references from previously satisfied homeowners.
Contract. Good contractors write good contracts, to set expectations and help homeowners understand the home renovation process.
Reputation. Good contractors develop a reputation in their community. Look for a contractor who has industry affiliations and awards to prove that their reputation is solid.
Contact Litchfield Builders
Are you planning a kitchen remodel? What are you doing to avoid potential mistakes or setbacks? Have you developed a kitchen remodeling plan with your contractor?
At Litchfield Builders, we've been helping homeowners through their kitchen remodels for over twenty years. We understand the value of good communication and planning throughout the kitchen remodel process. With a solid reputation and a history of doing quality work in the community, Litchfield Builders can help make your kitchen remodel a success.
To get started in the kitchen remodeling process, you will need a quality home remodeling contractor. We recommend downloading our free guide, How To Choose a Home Remodeling Contractor.
About Kevin Ahern
Kevin is the Co-Founder of Litchfield Builders, an award-winning, industry leader with a reputation for managing projects others shy away from. They are known for their high-quality work, customer service, and reliability and though still relatively small in size, Litchfield Builders now competes with some of the areas largest firms in both the residential and commercial arenas.