Subscribe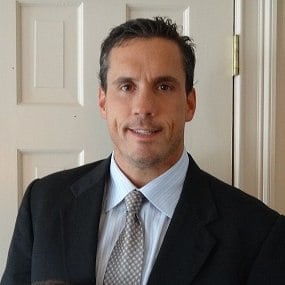 Resources and Tools to Help Plan Your Kitchen Remodel
Your kitchen is the heart of your home. Whether you're updating outdated appliances or renovating the entire room, it's important to understand the various elements of this type of remodel. To help you get started, we have laid out various factors that will impact the cost and outcome of your Connecticut kitchen remodel.
Resources and Tools to Help Plan Your Connecticut Kitchen Remodel
Use the links below to jump to specific sections of the post.
Investing In A Kitchen Remodel

Kitchen Features You Wish You Had

How to Pick the Best Kitchen Cabinets

Backsplashes that will Enliven Your Kitchen
---
1. Investing In A Kitchen Remodel
Like many homeowners, you probably dream about expanding your kitchen and turning it into a vivacious, warm space that is both functional and welcoming. If you're thinking about kitchen remodeling but wondering how to get the kitchen you want at a price you can afford, a bump-out may be your best option. A "bump-out" addition is the extension of a room or building using a projection of an existing wall. It is a secure and affordable alternative to a full home addition.
Below are just a few of the reasons you should invest in a kitchen bump-out in Connecticut.
More Kitchen Space
Many older kitchens are just a bit too small by modern standards. With no room for a dining table or breakfast nook, small kitchens can leave property owners feeling trapped by unworkable dimensions and cramped spaces. In many cases, a kitchen bump-out provides the wiggle room you need to create the space you want.
Save Money
According to Home Advisor, a standard home addition can cost anywhere from $20,000 to $200,000, with the average costs ranging somewhere between $80,000 and $121,000. Many homeowners find these prices to be prohibitively expensive. A bump-out can save you thousands of dollars by extending the flooring of a room beyond the borders of the foundation, without extending the foundation itself. In some cases, a bump-out can even be squeezed into the space under a roof's overhang, thereby saving on the expense of extending the line of the roof.
In general, bump-outs are small additions, around 3 feet wide and up to 10 or 12 feet long. To complete a kitchen bump-out, your contractor will have to knock down an outer wall, remove the original flooring, and extend the joists that support the floor to support the weight of an expansion. The addition is built on top of this new, expanded space. Alternatively, some bump-outs are built on angled brackets that extend out from the house, known as kickers.
HGTV reports that a bump-out can save you up to 15% or more on the cost of a standard addition.
Increase Property Values
According to This Old House, kitchen remodeling can add to the value of your home and most, if not all, homeowners recoup most of the cost at the time of sale. In fact, a standard kitchen remodel returns 80%-87% on investment when sold.


2. Kitchen Features You Wish You Had
Preparing food can be fun, especially when your kitchen has all the tools and appliances you need to work efficiently. If you find yourself struggling to prepare good meals, one of your problems could be a lack of adequate work space, storage space or appliances. If this is the case, knowing which kitchen features to install will help you transform your kitchen into a more functional and enjoyable place to be.
Double Bowl Sink
A double bowl sink is critical for food preparation and dishes cleaning. When you're picking the sink that's right for you, select a model that has the right number of holes for the type of faucet you'd like to have. Not sure what kind of faucet is right for you? Go shopping for the faucet before picking a sink. This will help ensure that you can pick a type of sink that will fit your ideal faucet.
Kitchen Island
A kitchen island is the ultimate fixture for modern kitchens. With extra counter space and cabinet space, you'll have all the room you need to prepare meals and store dishes. A well-designed kitchen island will also have a space for your guests and family members to sit at the counter on stools. This is an especially helpful feature in homes of people who do a lot of entertaining.
Second Sink
A second sink, ideally located in the kitchen island, is invaluable for food preparation, washing dishes and big meal preparation. We recommend installing a second sink that has a high-arched faucet for filling tall pots with water.
Cookbook Shelves
Leaving your cookbooks out in an open area of your kitchen ensures that your cookbooks will be covered in dust and grease. Many homeowners struggle to find a place where they can store their cookbooks.
The best thing you can do to protect your cookbooks is to put them on a dedicated hardwood shelf. Work with a contractor to install custom hardwood shelves or a hardwood cabinet in your kitchen. As a bonus, ask your contractor to put glass doors on the cabinets. This way, your cookbooks will be visible but kept away from the splattering grease.
Undercabinet

Lighting

Undercabinet lighting is essential in homes where the countertops are dark, shaded and hard to see. Undercabinet lighting helps keep your work station clearly visible and easy to use. This type of lighting can also help transform your kitchen from a room that is gloomy to a place that is cheerful and inviting.


3. How to Pick the Best Kitchen Cabinets
You probably didn't realize how many kitchen cabinet options there were until it came time to decide which one is right for you.
Modern homeowners install kitchen cabinet styles ranging from modern to traditional, trendy to classic. Before you pick the cabinets for you, it's important to understand your choices, including the pros and cons of each.
Traditional Wood
There's probably not much that can be said that you don't already know about traditional wood cabinets. Wood cabinets can be made in a range of styles and can be made from different types of wood. Different woods accept stain in different ways, which means that if you're planning to stain your wooden cabinets in a dark color, you'll want to be sure to choose a type of wood that accepts stain well, like oak or maple.
Wooden kitchen cabinets are neither trendy nor boring, but simple, classic, and almost expected in most homes. If you're the kind of homeowner that doesn't like to take risks or appreciates a kitchen with classic charm, wooden cabinets are right for you.
Flat Panel
Flat panel cabinets can be made from wood or metal. Flat panel cabinets are distinguished by their utter lack of decoration, hence the name "flat panel." Flat panel cabinets have a modern aesthetic quality that really belongs in kitchens where the decor is minimalist and contemporary. It's also worth noting that some flat panel cabinetry also has the advantage of utilizing sliding doors instead of doors that open wide, which can be very practical in small galley kitchens.
Open Shelving
Open shelving is all the rage. Look inside any home decor magazine that focuses on interior design and you'll see kitchen walls with open shelving. The reason that open shelving is so popular at the moment is because it can help make your kitchen seem more open and spacious. However, anyone considering installing open shelving in their kitchen should take into account the fact that open shelving requires dishes to be attractive and well-organized at all times. In addition, open shelving exposes the dishes to dust on a daily basis. Dishes stored on open shelving must be cleaned if not used often.
Many homeowners who install open shelving in their kitchen still use closed cabinetry to hold the majority of their dishes. Closed cabinetry keeps the dishes dust-free. Also, dishes in closed cabinetry doesn't have to look good all the time, which can be nice if you put away your dishes in a hurry.
Behind Glass
Cabinetry with glass doors or windowed doors makes an excellent compromise between closed wooden cabinets and open shelving. For homeowners who want the visibility of open shelving, but don't want the constant maintenance and upkeep, glass door cabinets are the solution.


4. Backsplashes that will Enliven Your Kitchen
Now is the time to think about your backsplash and what you want it to look like. Traditional tile backsplashes are attractive and functional, but many homeowners enjoy transforming their backsplash into a beautiful accent piece, or even a work of art. In this post, we'll explore all the ways that your backsplash can enhance the appearance of your kitchen.
Unusual Materials
Ceramic tiles are the norm for backsplashes, but you can use almost any building material that you want. Here are a couple examples:
Stone – Stone adds a natural appeal that can make your kitchen feel cozier. Stone also goes well with wood and other natural materials.
Glass – Sleek and smooth, glass is modern and minimalist in its appearance. This is the perfect backsplash material for a contemporary-style kitchen.
Repeating Patterns
One of the ways that you can make your backsplash standout is by installing a similar backsplash pattern on a different vertical surface in the kitchen. For example, install more of the same tiles or materials you use for your kitchen backsplash on the walls of your kitchen island. This draws more attention to the backsplash and integrates it into the kitchen more thoroughly.
Irregularly Sized Tiles
Use tiles of varying sizes or strange shapes to create patterns throughout your backsplash. For example, use hexagonal tiles instead of square tiles, or use large and small square tiles combined in one wall.
Glazed Brick Backsplash
Glazed brick can give the room a pizza restaurant-like quality that can be used to support a theme. Glazed brick is also very practical because they feature large areas of glazed ceramic, which makes them easy to clean.
Backlight the Backsplash
This is a good way to light your kitchen and draw attention to the walls of your kitchen. Installed behind opaque glass, back lighting can give your backsplash a translucent, shimmery quality.
Recycled Glass or Reclaimed Wood
Go green with recycled or reclaimed materials! Reclaimed wood is rustic and visually interesting, and would go well in an older, more traditional kitchen. While reclaimed wood isn't the most practical backsplash material, it should hold up if kept well-sealed. Recycled glass, on the other hand, is practical for use in the kitchen and can be installed in contemporary or vintage settings.
Mosaic
This is rarely done, but can be visually striking: hire a local artist to install an actual mosaic on your kitchen walls. Mosaics featuring foods and drinks are appropriate for your kitchen, but you can pick whatever type of image you want.
Conclusion
At Litchfield Builders, we want your kitchen to look its best after your remodel. From the flooring to the cabinets, countertops to the backsplash, we're never short of creative ideas. Contact us today as you begin to plan your upcoming kitchen remodel, and we'll be happy to share our ideas for your home!
About Kevin Ahern
Kevin is the Co-Founder of Litchfield Builders, an award-winning, industry leader with a reputation for managing projects others shy away from. They are known for their high-quality work, customer service, and reliability and though still relatively small in size, Litchfield Builders now competes with some of the areas largest firms in both the residential and commercial arenas.