Subscribe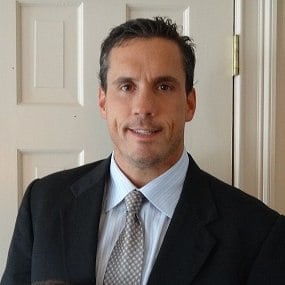 Common Commercial Contractor Fees You Should Understand
Remodeling can be costly. From labor to materials, a typical commercial remodel can cost tens of thousands of dollars. Although the end results are worthwhile, some commercial property owners stumble on the price tag. Knowing of commercial contractor fees, those on a tight budget may even try to save money by hiring their own workers to do portions of the job, which can have unintended consequences.
Understanding contractor fees, as well as the benefits of working with a general commercial contractor, can help you decide whether you're ready for a commercial remodel. One of the most important things you can do when working with a commercial contractor is to choose the right professionals to ensure that the work is done properly. Here's what you need to know about hiring a quality contractor for your upcoming commercial remodeling project.
How Much Does It Cost to Hire a Commercial General Contractor?
All commercial remodeling projects come with a price tag for materials and labor. These costs can be controlled by engaging in pre-planning and collaboration with all parties involved. By shopping around and narrowing the scope of your commercial remodeling project, you can get the work done on a budget.
Working with a general contractor adds about 20 to 25% to the cost of your remodeling bill. Property owners on a budget sometimes ask, is the cost worthwhile? For most commercial property owners, the answer is yes.
Why Hire a General Contractor?
The role of a general contractor in a standard commercial remodel is crucial for the success of the project. Generals coordinate the efforts of employees and subcontractors to bring the work together seamlessly and efficiently.
Quality
General contractors only hire professionals that meet their quality standards. It's their experience in the local industry that enables generals to choose the right subcontractors and employees. With this prior knowledge and expertise, a general contractor can pull together the perfect team for each remodeling job.
Convenience
Hiring your own subcontractors for your upcoming remodel is a lot of work. When you hire a general, you take the responsibility out of your hands and put it in the hands of a capable professional. Allowing your general contractor to do the work for you may save you tens or hundreds of hours of phone calls and supervision of a construction project.
Expertise
Your general contractor will know everything that needs to take place in order to complete your commercial remodeling project. With a commercial contractor on-site, there's no need for you to have personal knowledge of the plumbing, electrical and other work that needs to take place for the project to be finished.
Streamlining
It's the job of your general contractor to ensure that your commercial construction project is performed with efficiency. Property owners who choose to hire their own professionals in piecemeal fashion may take two or three times the necessary time to finish a project.
Accountability
Accountability becomes unclear when the commercial property owner hires their own professionals to complete bits and pieces of the remodeling project. If something goes wrong, who is responsible? When the commercial contractor is in charge of the professionals on-site, the general contractor is accountable for the work of all the subcontractors.
Saves Money Over Time
Hiring your own professionals to save money on general contractor fees may be less expensive upfront, but quality increases when a commercial contractor is ensuring work. Good quality work lasts longer and needs less maintenance over time, which can save you money.
Hiring a Commercial Contractor On a Budget
Is it possible to hire a commercial contractor if you're remodeling on a budget? Yes. If you're on a tight budget but still want to hire a commercial contractor to complete your upcoming commercial remodel, shop around. Contractors have different fees, and an experienced contractor can help you establish priorities that will enable you to accomplish your remodel goals without breaking the bank.
You can also save money on your remodel by limiting the scope of your project and planning ahead. If you give yourself time to shop for the right materials, you may be able to take advantage of sales that can save you money.
Contact a Reputable General Contractor for Your Upcoming Commercial Remodel
Your commercial property is one of your most valuable investments. The best way to protect your investment during a commercial remodel is to work with an experienced professional. Hiring a reputable commercial contractor will help ensure that the work is done properly, to code, and in an organized fashion. When the work is done, your general contractor will be fully responsible for the quality of the work. Problems or questions can be taken back to your general contractor for resolution. From start to finish, you'll have one point of contact.
Are you remodeling your commercial property? Will you be hiring a commercial contractor? Litchfield Builders is a reputable commercial contractor in Connecticut. We perform kitchen upgrades, office remodels and more. Download our free guide, "Sustainability and Green Building in Commercial Construction".
About Kevin Ahern
Kevin is the Co-Founder of Litchfield Builders, an award-winning, industry leader with a reputation for managing projects others shy away from. They are known for their high-quality work, customer service, and reliability and though still relatively small in size, Litchfield Builders now competes with some of the areas largest firms in both the residential and commercial arenas.